Happy Friday! We hope you have had a remarkable week. The weekend is finally here, and now you can finally enjoy your leisurely activities. Jump into comfortable, cozy clothes as the weather gets cooler, and hop onto your favorite games. Minecraft has endless amounts of custom downloadable add ons for your gaming experience. Get out of the default survival mode, and play something unique with new obstacles. Survival Spawns are original maps that have their own goals on top of your goal to survive. They make your experience so much more fun, and they even have multiplayer modes on some. Play with your friends in thrilling maps that can be extremely challenging. These maps can range in difficulty levels depending on how experienced you are. Test your survival skills to see if you can take the heat! 
Ultra Hard Survival: Scorched by Ibmxtoymaps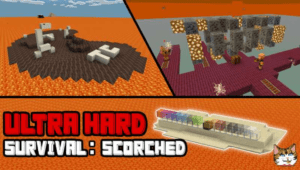 Ready to fail? You just might because this survival map is extremely difficult, and it requires a lot of skill and strategy. Do you have what it takes to collect all of the 16 concrete powders in this dangerous map? They are scattered throughout the map that is submerging into lava. Use your parkour skills to travel around the map and defeat any obstacles that may cross your path. 
Download Ultra Hard Survival: Scorched 
Elementary School Life by Kreatik Studios 
Live your best school life on your terms! Time to attend classes at Minecraft Elementary School, and explore the campus as a student or staff. As a student, you can attend classes and socialize with your peers. Feeling athletic? Join a school sport, and claim the field! Play on the football field, or play some music in your music classroom. This custom campus is detailed, and it has many corners to venture through. Make some memories with your classmates, and ride the 3D school bus. Invite your friends to play with you, and head to class together in this multiplayer map! You can also roleplay as teachers, and run the school by yourselves. There is one free skin and plenty more with a purchase of this map. Don't miss your ride to school on the bus!
Download Elementary School Life 
Futura by Shaliquinn's Schematics 
Time to travel to the future! Visit Futura, and explore around the advanced city. Tell your friends to hop on, and claim this massive city. See the city from these high skyscrapers for breathtaking views of your new home. Look into what potential you will have with a fresh new start and a clean slate! 
Skyblock! By Pickaxe Studios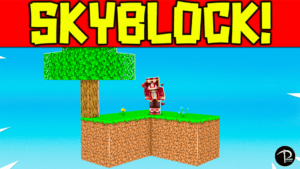 Love Skyblock? Play this classic game that is inspired by the original game. Play in this friendly and competitive environment with your best friends. You will spawn onto an island, and you're main goal is to survive. You will need to explore and collect supplies and resources to help you survive another day. This map comes with free skins to step up your appearance in this game. This game is available in single player mode and multiplayer mode. See how long you can survive.
Unicorns by Nitric Concepts 
Jump into this magical island filled with mystical creatures! It is all cotton candy and rainbows in this majestic world full of dreams come true. Roam freely with colorful unicorns, and visit the wizards that will give you mysterious potions. You are the ruler of this beautiful land, and you live in a massive castle with plenty of rooms for your friends. See if you can find all 16 breeds of unicorns flying all around the world. These unicorns are adorable! You can purchase magical objects from wizards that serve different purposes. 
Craftable Houses by Cubed Creations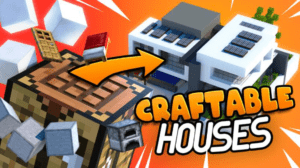 Craft your own home, and build the perfect utopia! Use your best building skills to put together lovely homes. Collect all the materials you will need, and make yourself your dream house. There are several options for endless fun like a secret underground base. You can also make tree houses for fun hangout spots with your friends, and make volcano bases. Make sure to watch out for any volcanic explosions! You can also get fancy and make your own modern villa, castle or medieval house. Make your own boat to travel the seas! Explore all of these custom options with 10 different building types. 
Conclusion 
We know these maps are challenging, but we believe in you! Overcome these blood pumping obstacles, and see what potential you have. Survival spawns are made to enhance your survival mode experience in a completely unique way. Jump into a one of a kind world, and explore to your heart's content. Fight off all the monsters that cross your path, and achieve all the goals in these maps. Some can be accomplished pretty fast whereas some will take you time.Whether you're playing a short term or long term game, all of these options are exciting to play. Make sure to check back in next week to see what more hand picked content we have ready for you to try! 
The Minecraft Marketplace allows you to discover fresh ways to experience custom Minecraft features made by creative community creators. There is plenty of content for all kinds of playstyles, so you can introduce your friends and family to games that they can enjoy. You can find mini games, survival spawns, mash up packs, skin packs, texture packs, and adventure maps. 
Take a look at our Thursday article on the 5 Best Minecraft Adventure Maps of October 2020 for our top picks. These adventure maps are jam packed with fun, and are more adventure based than survival spawns. 
Looking for fresh new skins? Make sure to check out Skin Packs of Team Visionary Fall 2020 where we go over some of the latest skin packs released by our team. We work hard to provide quality content, and we know you will look stunning this fall with our looks! Step up your appearance on your next exciting adventure!