Hello, everyone! We at Team Visionary hope that you've had a great week. Today, we have a spectacular list of the newest, best Minecraft adventure maps of October 2020 for you guys. 
Minecraft is a lot of things to a lot of people: for some, it's a fun and casual pastime; for some, it's a career and full-time job. Some players live for the adrenaline rush of competing against other players in heated, bloody battles. Others might spend their Minecraft days tilling away at wheat fields, and their nights huddled in cozy little farmhouses. 
For the community of creative content creators, however, this wonderful game and its flexibility is nothing less than their own personal universe, a platform to build and create where the sky's the limit (and sometimes not even then). Adventure maps are one such medium, where content creators can mold a Minecraft map to their whim, making characters, goals, quests, and custom mechanics for the player to explore.
Without further ado, let's get into things!
Skyblock Chunk Quest by Mine-North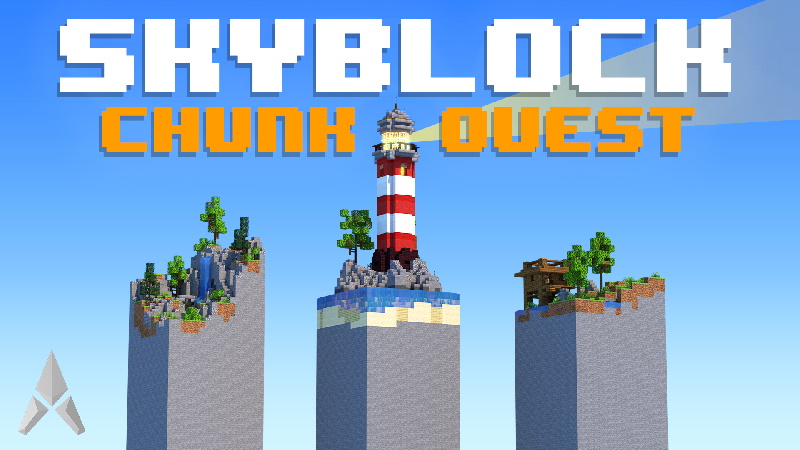 Skyblock: one of the biggest Minecraft gamemodes that's taken the world by storm. Skyblock servers are a dime a dozen, attracting tens of thousands of players daily to this flexible yet rewarding gamemode. Skyblock Chunk Quest capitalizes on the appeal of Skyblock and creates a unique and familiar concept. 
Players are spawned into a world filled with chunk "islands", singular chunks from bedrock up that are isolated from everything else. Complete quests to unlock new islands, complete challenges and fulfill your personal goals in this limitless experience. This map comes with a whopping 21 islands to explore, 13 quests to fill your time with, and a free skin. What a steal!
Water Town by G2Crafted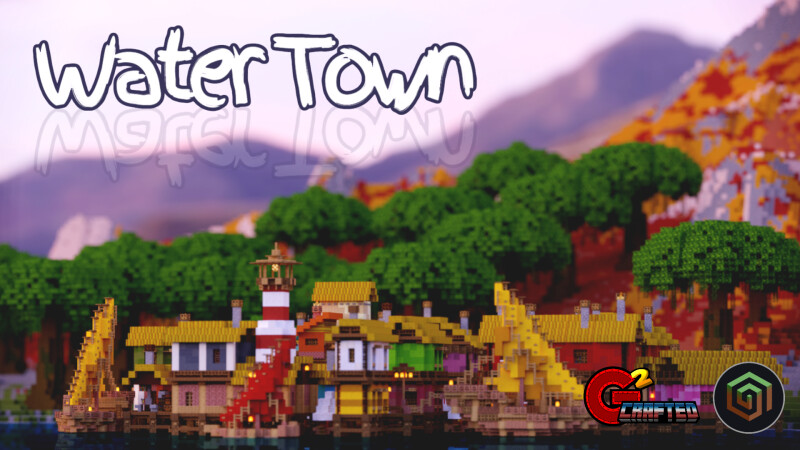 Just as there's a wide variety of video games, not all adventure maps are packed with action and narrative. Some of them have a more subtle approach to the survival-exploration aspects of Minecraft, choosing to let us discover their secrets on our own time. Water Town by G2Crafted is one such map, boasting a massive 2559 x 2559 map for players to explore, discover and make their own. 
The town itself in Water Town's namesake contains 38 structures and 20 buildings with fully decorated interiors. It's beautifully built, atmospheric and filled to the brim with details: from idyllic boats floating along the water to the little stalls that line the docks. Of course, it's not just a build: it wouldn't be an "adventure" otherwise. The houses in Water Town are filled with maps, loot, and tons more for the aspiring explorer to discover.
Amusement Park – Oktoberfest by Pixelbiester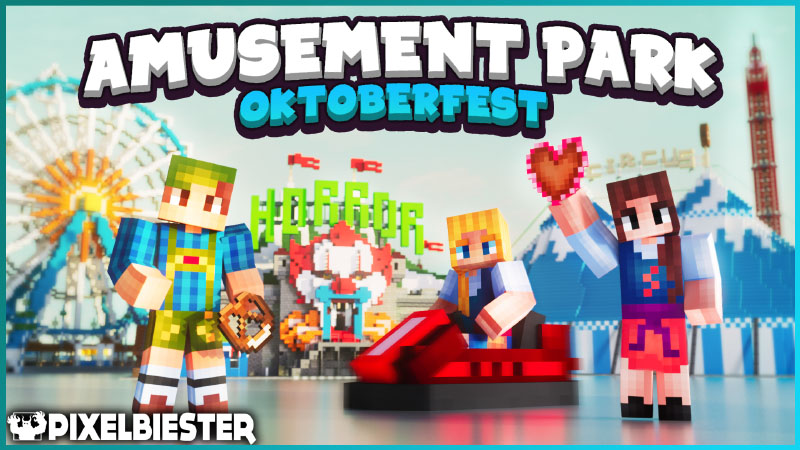 Some maps aim to provide environmental immersion; some maps spin stories so wild that you can't help but devour every word. And some maps blow us out of the water with their attention to detail, awesome custom gameplay and gorgeous builds — that's Amusement Park – Oktoberfest! 
Pixelbiester's new map takes form in a massive carnival fairgrounds, inspired by the Oktoberfest festival and containing just about every single game and activity one could ever hope for. Not only does the map look the part, with giant flashy neon signs, colorful balloons and picnic baskets littering the fields, but it also comes with tons of playable minigames such as Chicken Fight, Pig Race, Maze Run, Snail Fishing and much more. Explore this sprawling build on your own, or compete in the fair games with your friends!
Ultimate Lucky Block Race by Iriumbt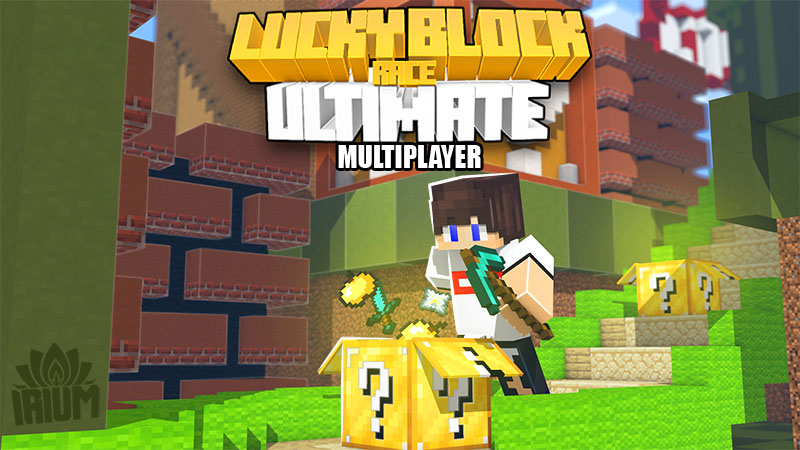 Speaking of playing with your friends, here's the perfect map for when you want to flex on your friends with your Minecraft expertise! Ultimate Lucky Block Race, aptly named, is an epic race track where you and your friends can race against time (and each other) in a beautiful, massive game map. 
Not only is this a race map, however, it's also a lucky block map! For those unfamiliar with lucky blocks, they're blocks that contain surprises when you open them. Will Lady Luck be on your side as you run, jump and climb the obstacles of this adventure map? Or will you be left in the dust? 
Download Ultimate Lucky Block Race
Dream Island — Madeira by Pixelbiester
The pressures of real life getting too much? Need to escape somewhere to relax, but still on lockdown? 🙁 Enter: the Dream Island of Madeira! Explore the sprawling island, searching for collectibles and unlocking rewards as you go. Discover the sights, play some minigames, and get to know the residents of Madeira. Or stay indoors with your adorable dog and decorate your very own villa with the countless custom furniture and decor options.
Another absolute stunner from Pixelbiester, Dream Island — Madeira comes with not only an entire, huge city for you and your friends to discover, but also tons of custom models that look unbelievable in the game. Planes, cars, boats, bikes, skateboards, computers, plush toys… there's nothing that can't be found in Madeira, making it the perfect retreat for the overworked student or employee. Enjoy!
Conclusion
And there we have it! Will you choose to travel to the idyllic Water Town and discover the secrets of the little floating island, or will you transport your friends to the bustling, exciting Oktoberfest Amusement Park just in time for Halloween? The worlds are yours to discover, explore and make your own! Which one will you choose to venture forth into, first?
As lockdown continues in various parts of the world, we know that it might be getting difficult to deal with being away from our friends and sometimes, family. We hope that with these Minecraft Adventure Maps, you'll find the perfect one to play with your friends. 
Looking for something to play for a little longer? Check out our Must Try Minecraft Mash-Up Packs of October for more options to play with your friends this October.