Welcome back to Team Visionary! We are so excited that Thanksgiving break is already here. For this festive week, step out of your comfort zone and try something new! There are plenty of cool activities to do on Minecraft to help pass your time. In this article, we are reviewing some skin packs on the Minecraft Marketplace. Skin packs come with a variety of looks that you can take on for your next adventure. Skins are a great way to customize your appearance whether it is for your everyday look or for specific adventure role play roles for you and your friends. So, next time you play Minecraft, take on your next quest in character, and show these monsters how it's done! Showcase flashy, unique looks or even regular styled looks for the season. Find a skin pack or multiple skin packs to expand your wardrobe, so you always have something cool to wear!
Hoody Teens by Monster Eggs Studios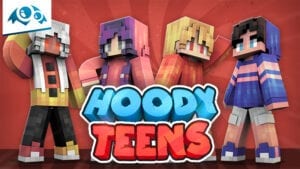 As the seasons change, the weather is getting colder and colder everyday. Don't forget to grab your hoodie on the way to your next epic adventure! Dress up in cozy hoodies in cute teens in order to keep yourself warm this winter. 
Masked Teens by Team Visionary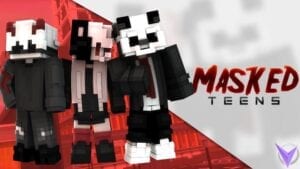 Throw your mask on, and be a master of disguise. Be the stealthiest player around, and sneak attack your friends while catching them off guard. Mix and match the colors of your outfits to your mask, and you can also wear trendy pastel colors as well. Dress undercover and don't let anyone identify you on your next mission. Attack the mobs that come your way when exploring the world in style. There are a total of 12 masked skins included in this pack as well as one free skin with a purchase of this pack. 
Tear Squads by House of How
Are you feeling emotional lately? Seasonal depression hitting you like a truck? Well, House of How has just the right skin for you! Be the most colorful warrior of them all in your next battle as a tear shedding fighter. Invite all your friends to form your very own Tear Squad, so you can all be sad together. These skin designs are split up into teams, so you can divide up into groups. In your groups, you can face each other head on in battle to see which sad team will be the last one standing. There are a total of 20 skins in this pack for you to rock. 
Cool Mobs by Team Visionary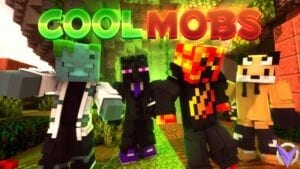 The Minecraft Mobs are taking over the city, and it's already too late. Well, you know what they say, if you can beat 'em, join 'em! Stop being a cute teen when you can become a dangerous Minecraft mob and turn the world into pure chaos with all your power. The world is now run by creepers, zombies, creepers, slimes, and endermen, so choose your fighter carefully! These aren't just any mobs though, these are cool mobs that stunt in style! There are 12 mob themed skins in this pack with 1 free skin with a purchase. 
Children of Egypt by Entity Builds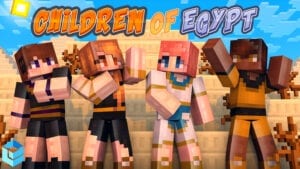 Indulge in the deep roots of Egypt! In a country with rich culture, there are so many places to explore. Dress as a child from Ancient Egypt and uncover the secrets and stories that are full of mystery. As you roam around, be careful of any mobs that may try to stop you on your path. Create your own history and become a hero in your world as a child from Egypt.
Realm Breaker Ninjas by Entity Builds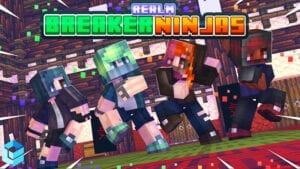 Are you stealthier than all of your friends? In this amazing skin pack, you can become the ultimate cover agent as a Ninja! Ninjas master the art of deception and surprise attacks, so you will have to keep yourself low key on your mission. These aren't just your regular ninjas, they are Realm Breakers which are the top tier, highly skilled fighters. Their skills are very developed and they are able to travel between the realms. Join this team of highly trained fighters with you and your friends. 
Conclusion 
There are so many different uniquely styled skins all having their own themes. You will surely find a skin pack that suits you or your adventure specific theme for role playing. Take on the role of whatever you desire because the Minecraft world is your oyster, so you can make it whatever you want it to be. Use these skin packs to fully immerse yourself into the game, so you can enjoy the most that you can out of your experience in the realm. Go into battle with a fierce look or go wander around as an adorable teen. Didn't find what you were looking for? You can find seemingly endless options for skin packs on the Minecraft Marketplace. On this site, you are able to search through many options and a wide variety of content including mash up packs, survival spawns, mini games, texture packs, adventure maps and more. Explore all your options and step out of the default Minecraft world to spice things up. 
Tired of your items? Check out our last article, Fantastic Newest Releases on the Minecraft Marketplace, for all of the recently uploaded material for you to upgrade to. There is no specific category as we just sift through all kinds of new releases that we think you should try! The new releases come in all shapes and sizes, and some are even seasonal. Find out what kind of new products piques your interest. 
Looking for trendy skins? Take a look at our article on Current Most Popular Minecraft Skins for a list of some of the top tier skins as of now. All skin packs are worthy of attention, so regardless of how popular one might be, don't be afraid to give a new skin a chance!