Hello, everyone! We at Team Visionary hope that you've had a great week. Today, we have a spectacular list of the newest and best Minecraft minigame maps of June 2021 for you guys. 
Minecraft is a lot of things to a lot of people: for some, it's a fun and casual pastime; for some, it's a career and full-time job. Some players live for the adrenaline rush of competing against other players in heated, bloody battles. Others might spend their Minecraft days tilling away at wheat fields, and their nights huddled in cozy little farmhouses.

For the community of creative content creators, however, this wonderful game and its flexibility is nothing less than their own personal universe, a platform to build and create where the sky's the limit (and sometimes not even then). Minigame maps are the perfect example of this, where content creators manage to take a game based in open-world survival and turn them into all sorts of creative gamemodes: parkour, survival games, PvP, mafia-based and other genres that you can enjoy with your friends.
Without further ado, let's get into things!
Ultimate Mini Golf by Dodo Studios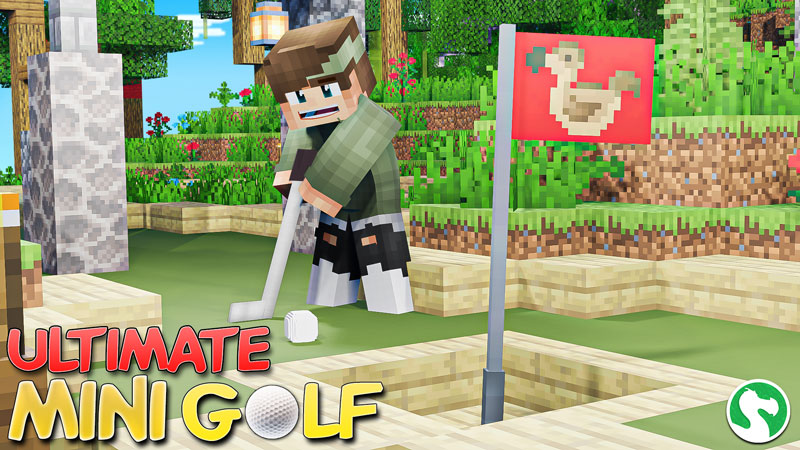 Spice up your Minecraft world with some action – packed games of golf! Ultimate Mini Golf by Dodo Studios will bring you eighteen holes with which you can put your putting skills to the ultimate test. Play with your friend or by yourself in this completely multiplayer – friendly gamemode. 
That's not all, however! As you play through all eighteen stages, you'll be able to earn coins based on how well you do on each hole. You can then tally up these coins among your friends to see who's the best at golfing, before spending them on beautiful and cool cosmetic upgrades that you'll be able to admire while you play this minigame. As if all that wasn't enough, this minigame pack also adds in awesome golf carts that you can use to drive through the relaxing landscape — why bother running from place to place when you can drive in style?
Download Ultimate Mini Golf
Lucky Skyblock Desert Valley by Waypoint Studios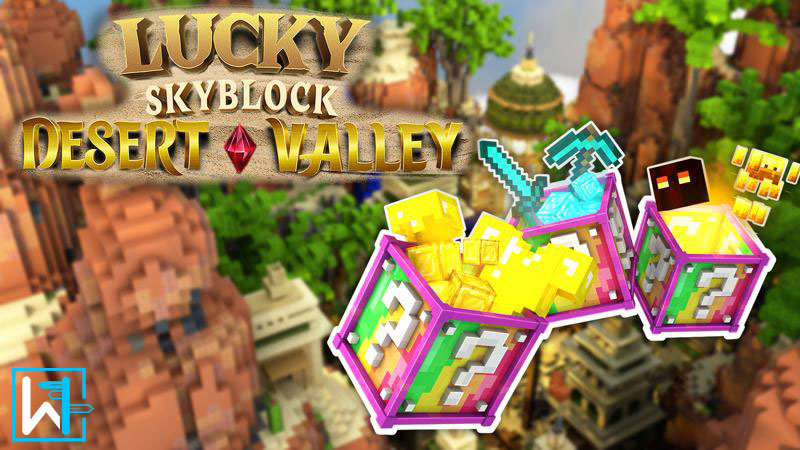 Take the concept of Lucky Blocks to a whole new level with this incredible desert Skyblock map. Lucky Skyblock Desert Valley by Waypoint Studios adds in ten whole new types of random event – filled Lucky Blocks for you to test your luck with. From these blocks, you and your friends will be able to obtain amazing enchanted weapons, armor and tools to properly conquer your little island. However, if luck isn't on your side, you may simply get something that'll ruin your day. Why not take a look at some of the the top Minigame examples on the Team Visionary Minecraft Minigames example page here.
Within this desert valley – themed Skyblock map, you can experience over one hundred events that revolve around the Lucky Blocks. Take a look at what each has to offer and find the one you enjoy the most! At the end of it all, test your luck and skills by battling it out against your friends, or work cooperatively and build your kingdom in the sky. May the blocks be ever in your favor! 
Download Lucky Skyblock Desert Valley
Speed Button Challenge by G2Crafted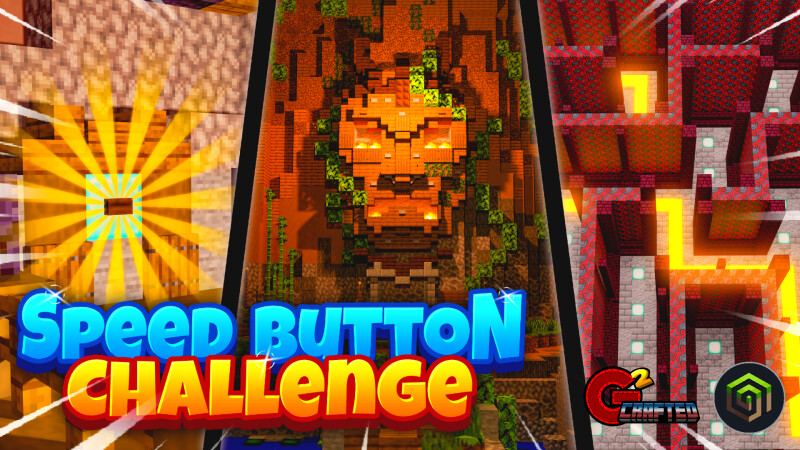 Determine your Minecraft expertise in Speed Button Challenge by G2Crafted, by putting your ability to discern blocks from other blocks to the test. Will you be able to find all of the buttons and complete the challenge? 
Not only does this challenge have block trivia questions and the like, it also throws in tons of spicy, challenging activities such as mazes! Each challenge will be sure to provide you and your friends with hours and hours of difficulty and plenty of fun solving them. Play through them and rack your brains with friends to solve them together — or you can even go a more competitive route and play against each other to see who can beat each stage and the entire minigame the fastest. If you want to listen to some of our podcasts why not check out the best cute minecraft resource packs publication on the Team Visionary Podbay page.

Download Speed Button Challenge
Swamp Attack by Horizonblocks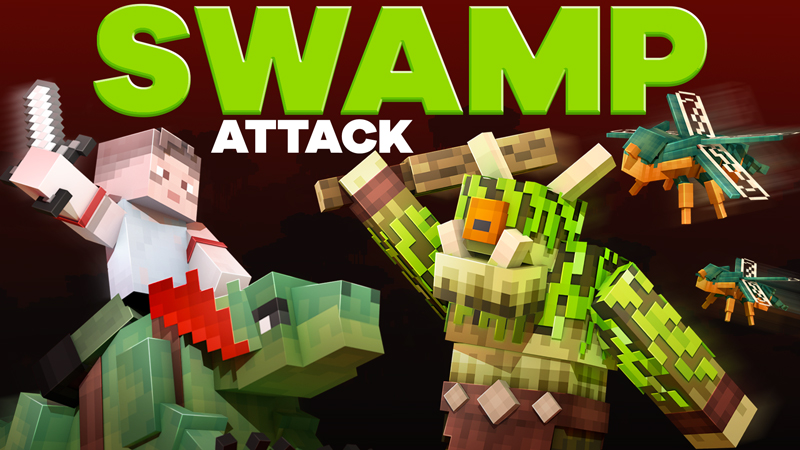 Swamp Attack by Horizonblocks is a massive mini game in which you'll need to defend your base against the horrible monsters of the swamplands. Pick the weapons you want to use, each allowing for different kinds of gameplay and strategy, which are all sure to keep the game new and refreshing. Alternatively, try out some new weapons each wave and see how far you can get. 
The base you need to defend is massive so make sure to grab some of your closest friends to help cover every attack point, or try it by yourself to truly experience the might of the swamp monsters! Along with this massive base comes a huge world which you can explore and find hidden secrets and collect artifacts, some of which even unlock a pet that can fight in battle with you. You'll need all the help you can get, especially when fighting the three terrifying boss monsters which will come for your base throughout this game!
Download Swamp Attack
Capture The Flag by Pathway Studios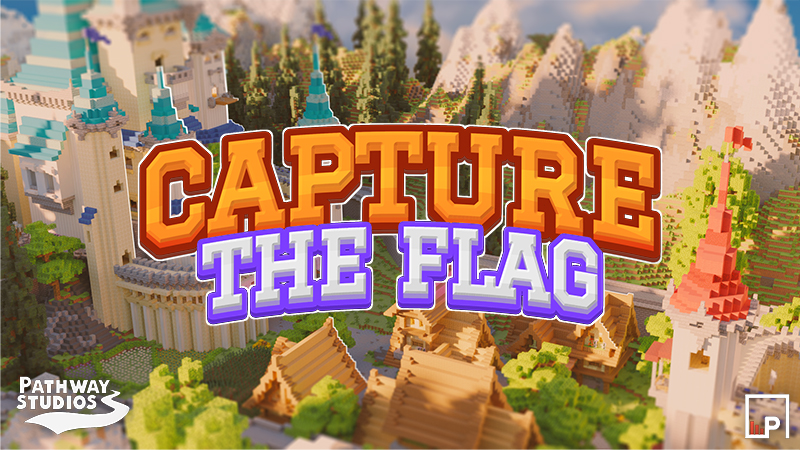 Capture the Flag is a gamemode that is seen throughout many games over the past decade, each spinning their own twist and changing the game ever so slightly to match the main game's theme. Pathway Studios now brings this popular game into Minecraft with Capture the Flag by Pathway Studios, allowing you to play with friends in a dynamic, action-packed minigame.
Avoid being caught after capturing a flag and quickly make your way back to your own base to capture the enemy's flag and score a point for your team. Even within this mini game, you can change it up to create more fun games to play. Try to keep the flag away from your friends for the longest amount of time, or see how many points you can get without ever being touched. It's safe to say that this mini game has absolute tons to offer and massive amounts of replayability. 
Download Capture The Flag
Conclusion
And there we have it! Will you choose to have a fast-paced brawl with your friends in "Capture the Flag", or will you put your Minecraft knowledge to the test in "Speed Button Challenge"? These Minegraft minigames are yours to discover, take part in and dominate! Which one will you choose to venture forth into, first?
As lockdown continues in various parts of the world, we know that it might be getting difficult to deal with being away from our friends and sometimes, family. We hope that with these Minecraft minigames, you'll find the perfect one to play with your friends. 
Looking for something to play cooperatively, rather than competitively?? Check out our Best Survival Spawns of May 2021 for more options to play with your friends.