Minecraft minigames come with a wide variety of options built for everyone of all ages! With your freetime, there are plenty of options to sift through like survival and PVPs to tutorials and luxury living. We have adjusted a list on some Minecraft minigames we've enjoyed for the month of August! 
Many of these minigames require 2 or more players although there are some options for single players! Test your friends and see who comes out on top in these games, or do some redecorating in your million dollar home by yourself! 
Survival Games Battle Royal by Dodo Studios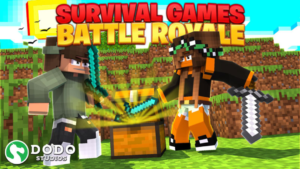 Survival of the fittest, will you win against all your friends? PvP using the newest items from version 1.16! Find custom power ups shattered all across the map. You can utilize 6 types of custom power ups, and you can use the deathmatch timers you want for your match. If you get a chest, you'll find 1.16 loot. After the match is complete, the map will automatically reset for a new match. This multiplayer game requires at least two players.  
Download Survival Games Battle Royal 
Mining Wars by Team Visionary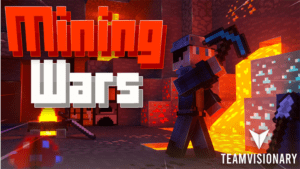 Try out this adrenaline rushing game where you can mine and explore the underground world. This game puts you and your friends against each other to run through a speedy game. With such simple gameplay, you can quickly jump in and out of mining matches, and you can play with people of all ages. May the quickest player win! 
Build Wars by Blocklab Studios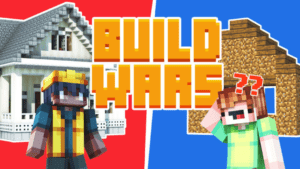 Want to take the wars to another level? This one is for all my builders out there. Build Wars is a minigame that puts you against your fellow builders. This minigame comes with 100 build varieties for you that include, but not limited to: skyblock, cars, furniture, and build the sky! You can experience these games with custom music playing in the background. Team Workbench has created 10 skins and 2 free skins for you guys to look your best! Build Wars is licensed by Team Workbench and published by BlockLabs Studios!
How to Build: Town by Cyclone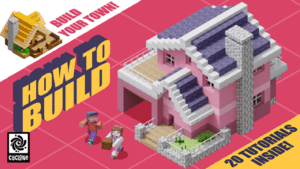 Don't know how to build? Start today by using Cyclone's build sets to create your selfmade city or town. No need to stress about having no prior experience with building because there are extensive instruction kits! Start fresh and create your town or city with block by block guides. There are 3D mini build models to reference to, it'll be like one big 3D puzzle! Who knows what you'll be able to create with this skill! 
Millionaire Team by Waypoint Studios
You've inherited millions of dollars, now you get to lift all the weight off your shoulders and relax all your financial troubles! You're now upgraded to a Millionaire home, decorate it however you would like to! Waypoint Studios have done a really well job creating an amusing roleplay environment as wealthy neighbors with your friends! To top it off, you get your very own yacht to venture through the sea with! There are 20 skins included in this luxurious lifestyle.
Laser Tag by Sova Knights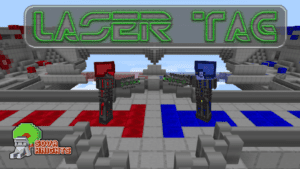 Play some OG laser tag while maintaining social distancing! Take a look at Sova Knights recreation of the classic laser tag game with bases and red vs blue team. Use these two maps to your advantage and compete with your opponent to see who can score the most points! Laser Tag requires 2 or more players for this minigame! Check out the custom laser blasters, and put your teammates and opponents to the test and see which base will win!
Spot the Difference by House of How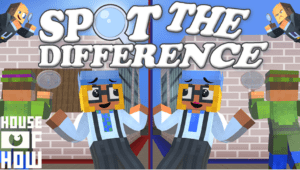 If you're looking for something that is not competitive, here's an option to test your observation skills! This mini game is available in single player mode or multiplayer mode. If you choose to play in multiplayer, you can race your friends to see who can spot the differences the fastest! There will always be two options side by side to compare, and you will have numerous builds and randomized differences all put together with custom textures. If you get stuck and can't find the difference, you will have access to hints and multiple difficulty levels. 
PrestonPlayz Hide and Seek by Meatball Inc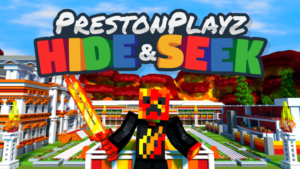 Ready or not, here I come! Adventure through Preston's world to find the best spot for you to stay hidden. You can play alone against skilled seekers or against someone you know in order to win the prize of Fire Bucks! You have the option to switch through 3 types of massive maps: Preson's Mansion, Chungus Jr. High, and TBNR Mall! You can save up your Fire Bucks to purchase 5 merchandise items. Aside from that, there are 4 bonus parkours with prizes! Are you a seeker or a hider? See what you're best at by trying this minigame out today! 
Download PrestonPlayz Hide and Seek
Alien Abduction by Everbloom Games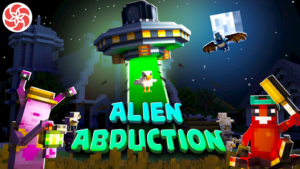 The aliens have found life in the Minecraft realm and boy are they hungry! They're coming after all your pet chickens, so you should protect your poultry! Watch out for the UFOs, they drop randomized aliens that will try to take you down. They can drop 7 breeds of these weird aliens, but if you don't defeat them before they take your chickens, it's game over! This game is never ending so play to your heart's content. 
Lucky Block Battle by Diveblocks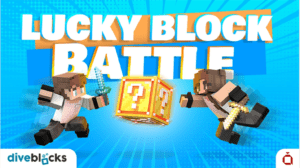 Do you enjoy Lucky Blocks? Well this minigame has created a competitive environment by putting you against your friends. Only the luckiest will win, use your resources to be the last survivor standing! Play on 8 different maps with 2-4 players. Diveblocks have included 2 free skins with this minigame. Be prepared to fight your teammates with your weapons!
Turret Defence Medieval by NetherPixel
Protect your tower at all costs! This map has an enormous arena to create intense and epic gameplay. A huge city just makes it that much harder to protect the areas with full interior. This minigame has addictive replayability that will definitely get you hooked! Each level and event is randomized including the loot. 4 skins are attached to this great minigame, and can be played as a single player or multiplayer experience. There will be a mini-map system made specifically for you to manage your defenses. The Medieval theme brings the suspense to life of intense invaders and duels.  
Download Turret Defence Medieval
Glitch Runner: Endless Parkour by Pathway Studios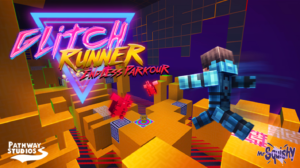 The magnificent Glitch Runner: Endless is a FREE mini game that is accessible and enjoyable. You have uploaded your consciousness and have to prepare to run in an infinite cyber-parkour map. Be careful to watch where you step! One misstep could be the death of you. The world behind you is falling apart and we are relying on you to carry an energy core through the course. Your path will include power ups along the way as well as plenty of traps. Track your high score and strategically make it through the course. This mini game was created by Mrsquishy and Pathway Studios. Check out the vibrant colors in each room you pass.
Maze Busters 2 by House of How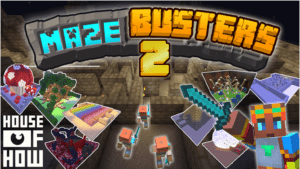 Maze Busters are back again with 250 billion mini game combinations! You can't get tired of this build! Find something new in every game you play. With over a hundred 3D arenas made across 10 styles, you know House of How put effort into crafting a fascinating adventure for you. Loot, kill mobs, and when you complete the maze in first place, you'll receive Maze Coins! You can play this alone or with your friends. You have the power to select your game length, so you can control how long your mazes will be. Choose from 3 difficulty modes and move up the ranks by mastering all maze difficult levels. 
Unlucky Blocks by Project Moonboot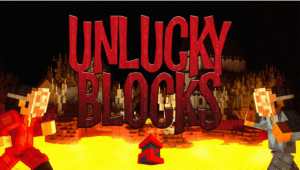 Quest through this spooky survival mini game where your odds of living are not likely. These Lucky block style loot boxes are exciting to open! You can choose to help your odds with survival by inviting your friends to help you fight against 50 waves of the undead coming to attack you. If you respawn your dead teammates towards the end of each wave, you can unlock extra lives! You will be surrounded by custom textures, mobs, music and many more. Zombeanie worked with Project Moonboot to put together 10 skins for this mini game. Will you break the odds? 
Conclusion
Whether you're playing single player or multiplayer, explore more mini game options in the Minecraft Marketplace! Many content creators have structured the perfect games for you to play safely at home. Don't reminisce about old games, find classic games and rediscover your cherished inner joy! 
Want to create your own maps? Read our last article on 8 Best Minecraft Plugins for Building!