Hello, everyone! We at Team Visionary hope that you've had a great week. Today, we have a spectacular list of the newest and best Minecraft Minigame Maps of March 2021 for you guys. 
Minecraft is a lot of things to a lot of people: for some, it's a fun and casual pastime; for some, it's a career and full-time job. Some players live for the adrenaline rush of competing against other players in heated, bloody battles. Others might spend their Minecraft days tilling away at wheat fields, and their nights huddled in cozy little farmhouses. 
For the community of creative content creators, however, this wonderful game and its flexibility is nothing less than their own personal universe, a platform to build and create where the sky's the limit (and sometimes not even then). Minigame maps are the perfect example of this, where content creators manage to take a game based in open-world survival and turn them into all sorts of creative gamemodes: parkour, survival games, PvP, mafia-based and other genres that you can enjoy with your friends.
Without further ado, let's get into things!
Camo Hide and Seek by Cubed Creations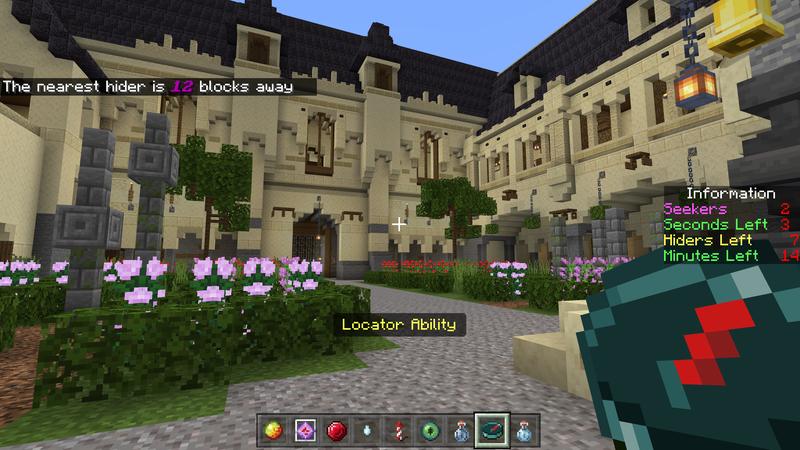 Partake in the ultimate form of hide and seek! Take your pick from 3 awesome, well-built maps — a Modern Mansion, Castle, and Western Town. Choose the best camo skin to blend into your surroundings with — in fact, the hiders in this unique game of hide and seek can even pick a block as camo to hide in.
Seekers will count to ten as the hiders hide — pretty standard for hide and seek — before they're set loose upon the map to start hunting! Seekers gain special abilities to help find the hiders around the map. There are 2 game modes — you can play in singleplayer with NPCs, or you can invite your friends and play with them! This map comes with custom in-game camos and skins, as well as special abilities with incredible visual effects. 
Crafting Housing by Chunklabs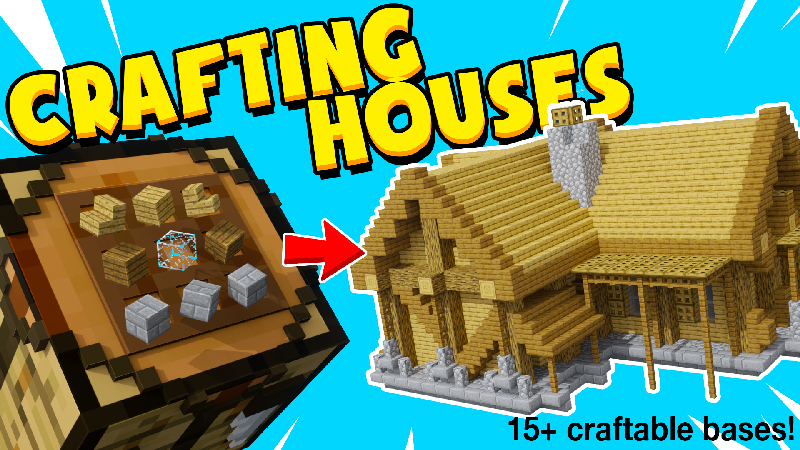 The survival mode in Minecraft is tried and true — almost every player has known the feeling of starting off in a survival world, hiding away from zombies and creepers on the first night. Crafting Housing by Chunklabs is a completely unique twist on this familiar gamemode. You can now craft fully functional, aesthetic houses in a crafting table! This is perfect for times when you're moving bases, or if you just can't decide what to build in your brand new survival world — or, if you're like me, and just aren't the best builder.  Why not take a look at our Minecraft Building ideas here.

Use these houses on-the-go, on your resource runs, and just carry around a spare house for when you're in an emergency situation! You'll never be caught by surprise by the deep, dark night again! Use these houses to create amazing cities, towns and empires. This map adds about 16 new craftable houses that can be crafted anywhere you want. It's great for new survival adventures, and will even seamlessly work in your current worlds. Each base has its own theme, such as cave, volcano, tree houses, and much more!
Parkour Games by Pixeloneup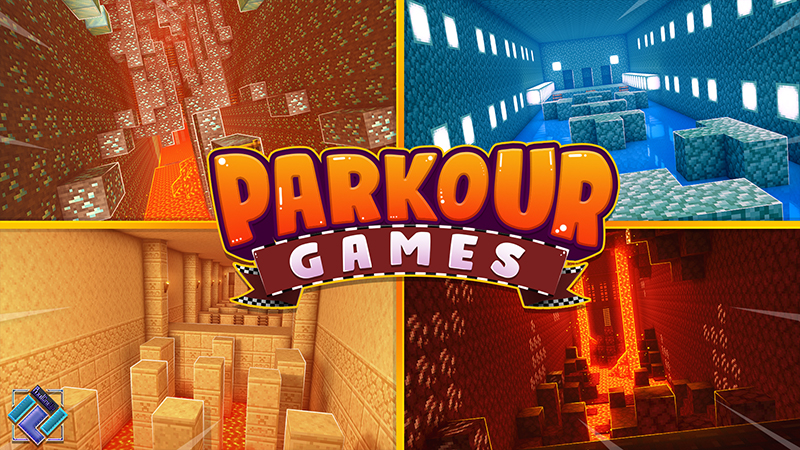 Get your running shoes ready for the race of your life! Parkour Games by Pixeloneup introduces a dynamic, fast paced parkour challenge with 9 difficult but fun levels. Each level has a unique and distinctive theme, with a few examples being the Diamond Dungeon, the Horror House, the Jungle Temple, and much more! 
Find out if you and your friends have what it takes to be a parkour master, with a unique, custom scoring system. And of course, if you're just trying to practice parkour, there's no better map to do it on! This map comes with a button that lets you reset the map if you mess up, giving you tons of chances to practice, practice and practice. Push past your limits with this wonderful, challenging parkour map! 
Streamer Simulator by Razzleberries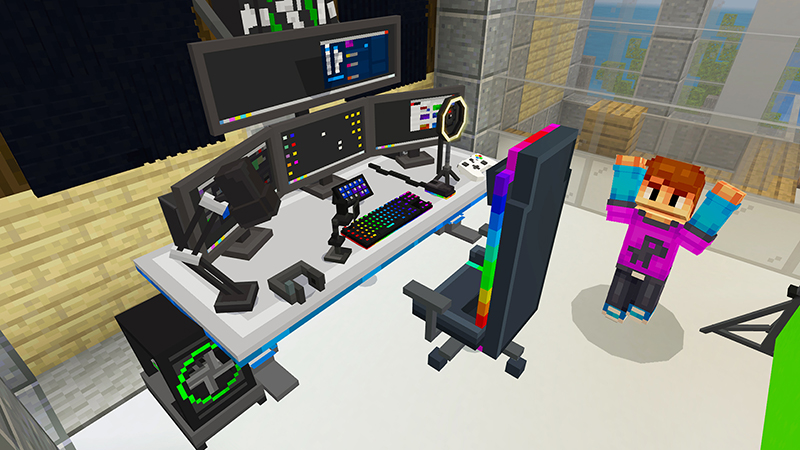 Being a famous streamer is a definite goal to aim towards in the golden age of Twitch and Youtube. Now, you too can fulfill your dreams of being a famous streamer — in your very own Minecraft world! Start from the very bottom and work your way to the top in this weird and fun map, Streamer Simulator by Razzleberries. Play alone or compete with your friends to see who can gain the most viewers! 
You start off in a small basement and work your way towards owning your very own island mansion. In Streamer Simulator, everything is possible, after all! This map also adds in 5 custom minigames that you can stream in order to grow your audience and gain coins. Keep an eye out for random bonus events! Customize your streaming equipment to gain best quality streams and buy upgrades as time progresses. This map also comes with 2 free skins for you to wear during your streaming endeavors! 
Parkour Wars : Winter Edition by The Rage Craft Room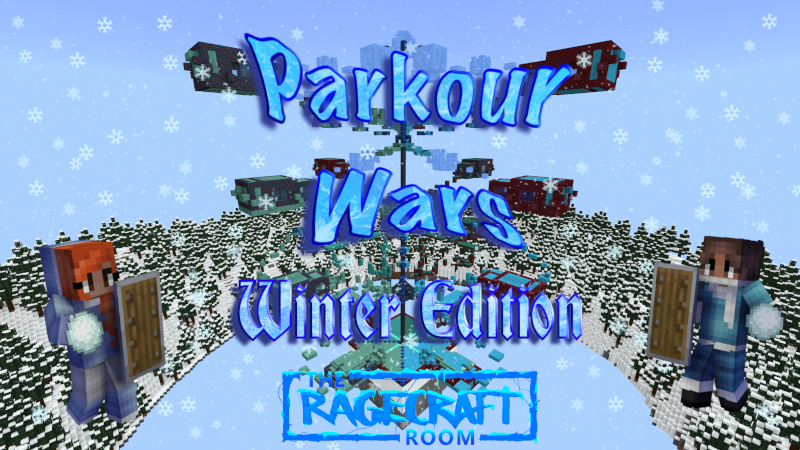 Grab some snowballs and prepare for the most intense snowball fight of the year — with a twist! This map will be a fight to the finish versus your friends — all while you're jumping, dodging and ducking through a challenging parkour map. Invite your friends to come along and challenge them to a race to the end! 
Enjoy the beautifully sculpted terrain, with gorgeous sunsets and fascinating snow drifts. Carefully clamber your way up the top of the mountains while keeping an eye for your friends — and their flying snowballs! Make sure to hit every checkpoint on the way to save your progress, and take advantage of your PvP prowess in this crazy minigame. Of course, this map is fully multiplayer and realm friendly, all while being incredibly easy to set up and moderate. 
Download Parkour Wars : Winter Edition
Conclusion
And there we have it! Will you choose to have a fast-paced brawl with your friends in "Parkour Wars: Winter Edition", or will you put your time management skills to the test in  "Streamer Simulator"? These games are yours to discover, take part in and dominate! Which one will you choose to venture forth into, first?
As lockdown continues in various parts of the world, we know that it might be getting difficult to deal with being away from our friends and sometimes, family. We hope that with these Minecraft minigames, you'll find the perfect one to play with your friends. 
Looking for something to play cooperatively, rather than competitively?? Check out our Newest Maps of March 2020 for more options to play with your friends.