Hello, everyone! We at Team Visionary hope that you've had a great week. Today, we have a spectacular list of the newest and best Minecraft minigame maps of March 2022 for you guys. 
Minecraft is a lot of things to a lot of people: for some, it's a fun and casual pastime; for some, it's a career and full-time job. Some players live for the adrenaline rush of competing against other players in heated, bloody battles. Others might spend their Minecraft days tilling away at wheat fields, and their nights huddled in cozy little farmhouses. 
For the community of creative content creators, however, this wonderful game and its flexibility is nothing less than their own personal universe, a platform to build and create where the sky's the limit (and sometimes not even then). Minigame maps are the perfect example of this, where content creators manage to take a game based in open-world survival and turn them into all sorts of creative gamemodes: parkour, survival games, PvP, mafia-based and other genres that you can enjoy with your friends.
Without further ado, let's get into things!
Snow Racing: Venice by Cypress Games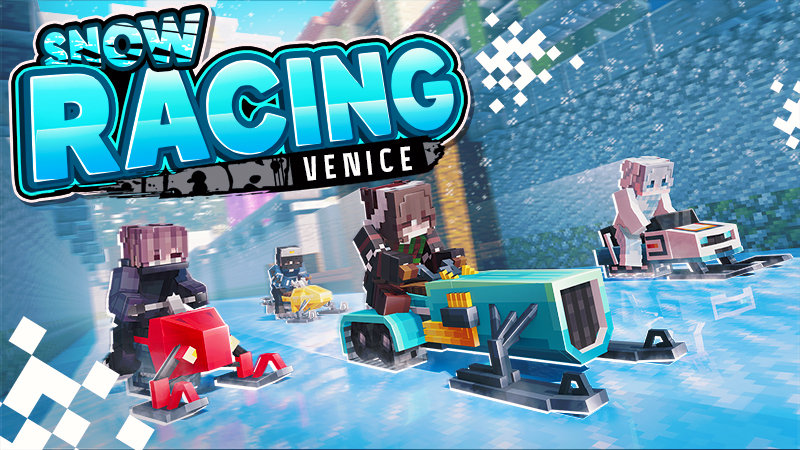 Snow Racing: Venice by Cypress Games will bring your Minecraft player to the streets — the frozen streets of Venice! Taking part in an all-new way to race your friends in this high-speed racing adventure on ice!
Race your friends throughout the three gorgeous, full-sized maps that this pack adds to the game. These maps will take you straight through the narrow streets of Venice so you can watch the buildings speeding by as you demolish your friends in race after race. Whether you want to go full speed or see who can collect the most coins with the most precision, there'll be plenty for you and your friends to do. And if racing isn't your thing, you can even just take your time to take a tour of the amazing maps created by those at Cypress Games, and admire all of the detailed bits they put into it. Why not take a look at some of the Team Visionary Minecraft Building ideas and tips for more inspiration.

What are you waiting for? Grab one of the five custom-modeled snowmobiles, and start slidin'!
Mining: Tower Defence by Horizonblocks
The mines are under attack, and the only person who can save the dwarves is you! Join the fight in Mining: Tower Defence by Horizonblocks, and defend the treasures of the dwarven caves against horrifying monsters from the darkness down below!
Strategize which towers will work best against the endless amounts of mobs that threaten the caves. You'll face off against seven different kinds of monsters and three bosses that you'll need to defeat. It won't be so easy though, you'll need to earn money to upgrade these towers, or instead choose to place down one of the six different traps, in order to defeat the waves of monsters.
Sit back with your friends and watch your towers decimate the monsters, while you sip your tea, play with the cool fun gadgets, and listen to the amazing custom music!
Download Mining: Tower Defence
Escape Room: Illager's Mansion by Pathway Studios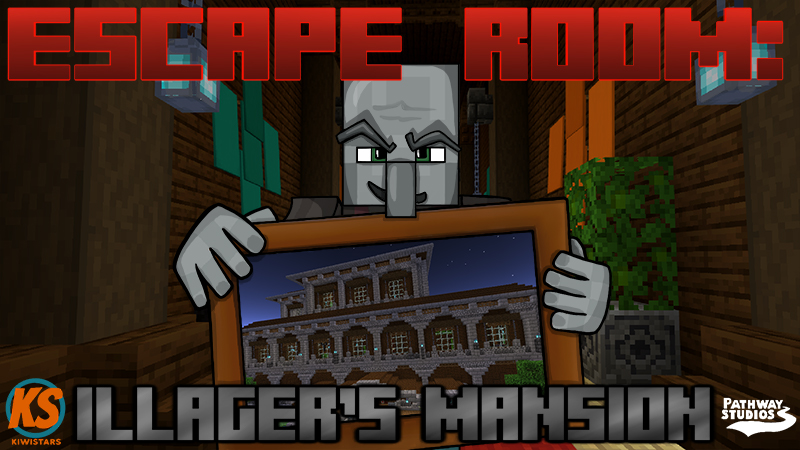 Escape Room: Illager's Mansion by Pathway Studios places you into the spooky and illusive illager's mansion — permanently. This is not your typical creepy, abandoned mansion though, something inside has trapped you and wants you to stay, forever!
The Evil Illager has cast their dark magic on this cursed place, making it impossible for you to escape. Doors are opening and closing on their own and it's impossible to make it out alive… or is it? Look through each of the three floors and multitude of rooms to find all of the clues, light all the candles, to get to the bottom of this ancient Minecraft curse!
This will be a tough task for you to handle alone, you can either challenge yourself to find the way out, or bring along some friends to help you. But one thing you should know is that this is no easy task — you'll need to solve all of the puzzles and find each of the keys, or never see the light again! Learn more about free minecraft worlds and other cool items with the Team Visionary resources.

Download Escape Room: Illager's Mansion
Find the Button by Pixelusion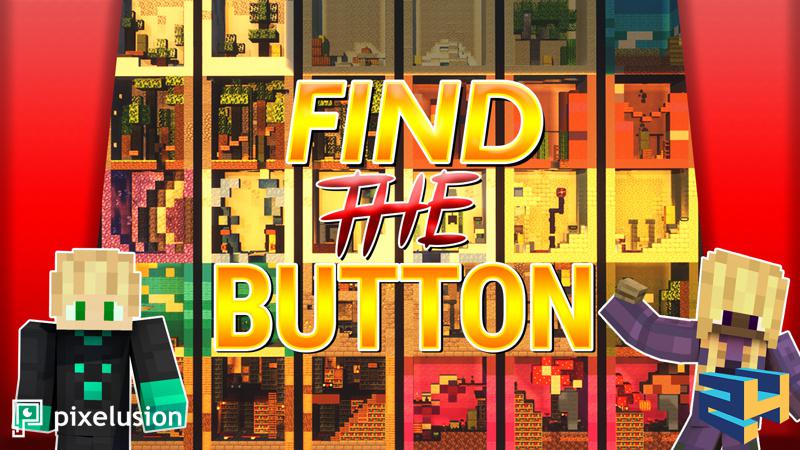 Find the Button by Pixelusion is a simple game in which you look across various rooms in search of the hard-to-find button. Though this game seems simple at first, as the difficulty ramps up, you'll find you and your friends scratching your heads in bewilderment!
Throughout the fifty comprehensive maps, these buttons will become increasingly difficult to find, and you'll need to search every nook and cranny in search of it. Just when you think you have searched everywhere, you'll finally find it in a spot you just didn't see, or maybe even find the elusive button hiding in plain sight!
One thing's for certain, however, as you're making your way through the fifty sprawling levels, you'll definitely be able to see the effort that was put into the Minecraft map by Pixelusion. Make sure to bring along some friends though, you'll need all the eyes you can get!
Daybreak by The Misfit Society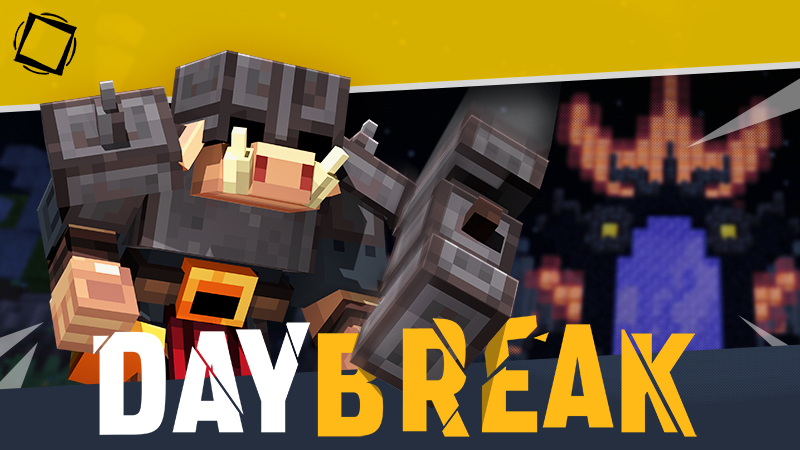 Daybreak by The Misfit Society drops you right into a world where the night comes alive to swarm your town with terrible monsters! You'll need to defeat these otherworldly monsters spawning out of portals, but it's not a fight you'll be able to win head on. Gear up in the best gear you can find, construct defenses, repair the walls, and fight off the evil monsters that threaten your peace.
As the sun rises, you'll finally be given a break in which you need to turn around and prepare for the next attack. Bring back the dead villagers and they'll be happy to lend you a hand, repair the damage done from the night before, and make sure that you're ready for the long night ahead.
Daybreak is a unique tower defense game that has you take more of a forward approach in fighting off the waves. Place your defenses but also join in the fight, strategizing with your group of warriors and killing all of the enemies in front of you!
Conclusion
And there we have it! Will you choose to have a fast-paced race with your friends in "Snow Racing: Venice", or will you slowly travel through a mansion and put together the clues to escape "Escape Room: Illager's Mansion"? These games are yours to discover, take part in and dominate! Which one will you choose to venture forth into, first? We hope that with these Minecraft minigames, you'll find the perfect one to play with your friends.