Hello! We at Team Visionary hope you had a nice week! Today, we're here with the 5 Best Minecraft Mashup Packs to Kick Off 2021. 
Minecraft is a lot of things to a lot of people: for some, it's a fun and casual pastime; for some, it's a career and full-time job. Some players live for the adrenaline rush of competing against other players in heated, bloody battles. Others might spend their Minecraft days tilling away at wheat fields, and their nights huddled in cozy little farmhouses. 
For the community of creative content creators, however, this wondrous game and its flexibility is nothing less than their own personal universe, a platform to build and create where the sky's the limit (and sometimes not even then). Team Visionary is one such team, having started as a Minecraft build team but quickly having expanded to become partnered with Minecraft and Mojang. 
Team Visonary's creativity doesn't stop at just Minecraft builds for networks. Since 2018, TeamVisionary has expanded into game development, design and storytelling. With talent from around the world, the team's creations have been featured by Minecraft as well as showcased in the Minecraft Marketplace. 
Here are some examples where map designers, writers and artists have come together in unity to create incredible experiences in the form of mashup packs, adventure maps, survival spawns, skin packs and resource packs. Enjoy!
Starlight Fairytale by Team Visionary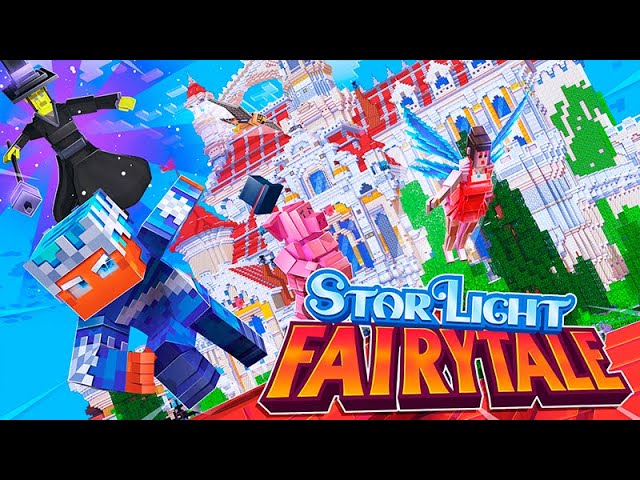 A dark evil has emerged from the shadows, threatening the kingdom that you know and love after a hundred years of peace and tranquility! A witch has cast a spell across the lands, turning creatures and friends alike into foes who will attack on sight; turning friends into enemies and tearing families apart. Will you and your friends be the heros that the land needs to undo the powerful spell and save the Starlight Kingdom? 
Starlight Fairytale by Team Visionary is a mashup pack that adds in a 1.16 fantasy texture pack which dresses the normal Minecraft world up in an amazing new look. Use this texture pack when playing through the engaging fantasy storyline, in which you'll engage in fierce fights against the witch's minion bosses. Traverse the vast and distant lands of the Starlight Kingdom, before finally challenging the witch to the battle of the century. If you win, you'll break the curse and save everyone. Why not learn more about how Minecraft shops work and what they offer with our free learning resources.

Of course, while you take part in this epic journey, you'll be able to immerse yourself even more with the eight gorgeous, fantasy – themed skins that come for FREE with this mashup pack. What are you waiting for? Let's dive into the Starlight Fairytale today! 
Download Starlight Fairytale
Advanced Steampunk by Team Visionary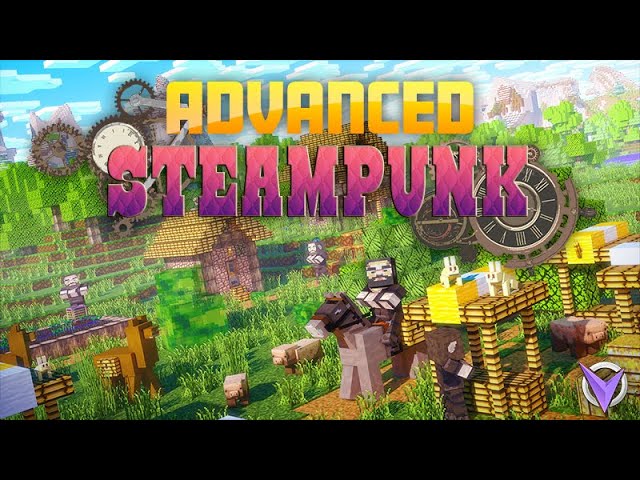 Amidst wars and pollution, the planet has fallen! As people fought one another for the simplest of resources, the inhabitants of the devastated planet eventually came to a slow but sure understanding: they needed to change their approach to the rest of the world. Scientific enhancements have allowed them to transform what was once waste into something useful. Everything, including garbage, now serves a purpose and even the smallest pieces of trash can be used as everyday items. Even nature has learned to go with this flow; the animals of this world have changed themselves and adapted to their environments to live better lives. Why not learn how to make a Minecraft resource pack with our free adivce and resources.

Advanced Steampunk by Team Visionary is a wonderful steampunk texture pack that transforms your Minecraft world to match these themes, changing every block, creature and item into a more realistic, steampunk – y version of themselves. This texture pack is also updated to 1.16, letting you play in newer versions of the game without any pesky missing textures. As a plus, all of the textures are in crisp HD, so that you can witness your Minecraft world at its best!
Download Advanced Steampunk
100 Foods by Team Visionary (??)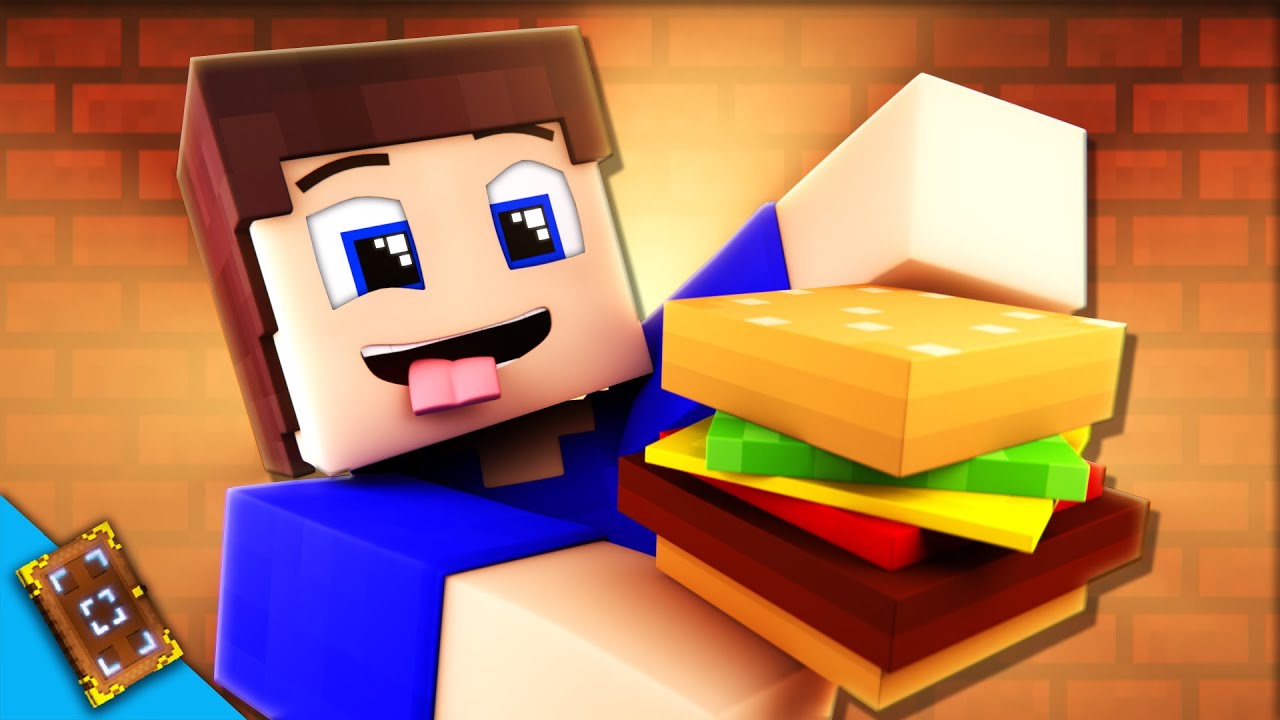 Expand your Minecraft food selection with this scrumptious Minecraft food content pack! 100 Foods by Team Visionary is a wonderful and whimsical little Minecraft food map that adds in — you guessed it! — 100 unique and custom food items into your Minecraft world. 
From cakes and pies, to pizza and nuggets, this pack truly has it all! The pack also introduces a ton of kitchen utilities such as custom – modelled stoves, counters, stools… basically, everything you'll ever need to run your own charming little cafe, eatery, diner or restaurant. Fans of cottagecore Minecraft aesthetics will love using these items to decorate their homes, or using them in all sorts of various roleplaying opportunities. Whether this is at home, in a kitchen, in a restaurant, or at a full-on buffet, this pack will add in so, so many possibilities that you'll never use them all! If you need inspiration why not check out our dedicated section for Minecraft buidling ideas here.

Download 100 Foods
Neon Teens by Team Visionary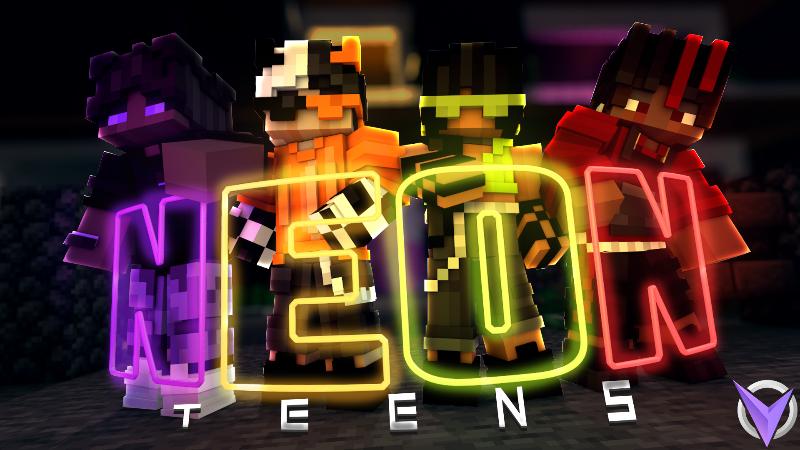 With Neon Teens by Team Visionary, you'll be the most popular teen in the entire city! This skin pack adds twelve gorgeous neon – themed skins. Show off your bright and vibrant new style — popular streetwear mixed flawlessly with the neon aesthetic — and become the coolest tean among all of your friends. 
These skins are perfect for roleplay, or just to flaunt in your friends' Minecraft realm, or even in a large multiplayer server, where you're sure to turn heads wherever you go. These fashionable skins are designed to be modern, fashionable and bright without ever crossing the line into eye – burning. Start your next Minecraft adventure perfectly encapsulating the futuristic style! The pack also comes with one FREE skin for your wearing pleasure. 
Download Neon Teens
Caveman Capital by Team Visionary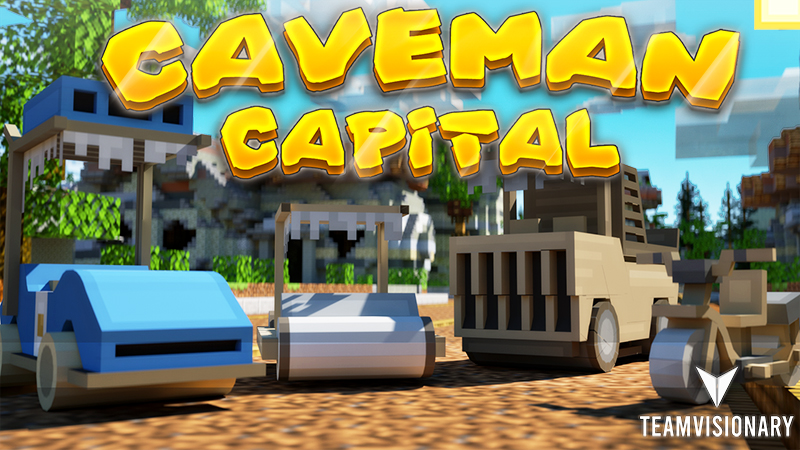 Caveman Capital by Team Visionary is an absolutely massive adventure map based on prehistoric times and environments inspired by the Stone Age Period. Within it, you can expect to find a sprawling, detailed and beautifully – built stone city, with plenty of spacious roads for you to try out any one of the four custom vehicles! 
Along with the vehicles, you can also try out the variety of ancient tools which each have their own use; you can also try out one of the tons of custom features designed to make your adventure as immersive as possible. This pack comes with 4 custom models vehicles, a large detailed stone city to explore, fifty custom textures, and countless hours of fun and joy!
Download Caveman Capital
Conclusion
And there we have it! With such a wide range of maps, we certainly hope that you've managed to find one that you and your friends will have a blast playing amidst this list. Enjoy!