Hello hello, everyone! We hope you're having a great day so far. Welcome back to another "Best Of" compilation from Team Visionary. Today, we'll be covering some of the most explorable Minecraft Survival Spawns on the Minecraft Marketplace for December 2021.
Survival Spawns, or Maps, are perhaps some of the earliest custom "gamemodes" introduced in Minecraft. The premise is simple: creative content creators create a map with custom builds, mechanics, gameplay and maybe even command block scripts. 
Players then download the map and load it into their own singleplayer world or multiplayer server, then play it! The Minecraft Marketplace has created a platform for creative folk to offer lots of unique downloadable content. There are tons of different types of maps, ranging from extremely difficult to a walk in the park, and from medieval-themed to sleek and modern. This list includes a range of all sorts of map genres, themes and difficulties. Will you challenge yourself, or are you just looking to load up a map and explore? Let's get into things! 
Earth Survival by 4KS Studios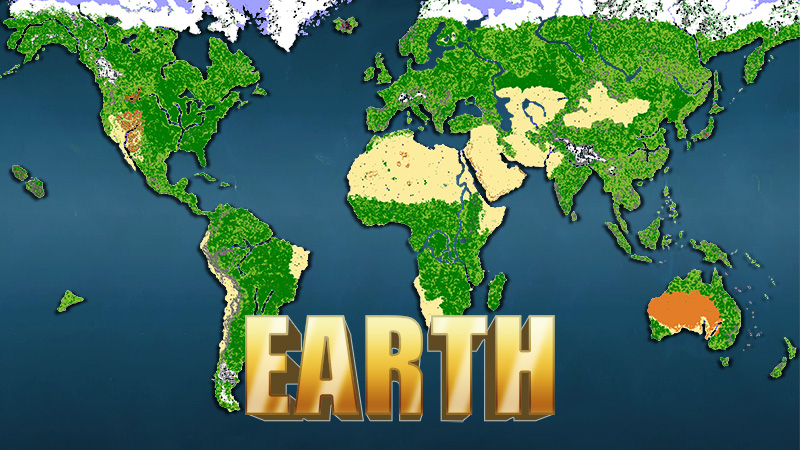 Though Minecraft's natural world generation has always been pretty great — and can even create amazing natural structures worth posting on Reddit about — have you ever wondered what it'd be like to play Minecraft on a replica of our planet, Earth? Well, wait no more, because Earth Survival by 4KS Studios is going to introduce you to a whole new world of possibilities. 
Enjoy all of your favorite Minecraft activities, such as farming, fighting and building, on an accurate replica of our planet Earth! This build, of course, contains every single continent on the world map, as well as a vast number of custom built places and locations for you to explore. There are even a couple of secret islands and easter eggs to explore! This is the perfect world map to start your new survival series with, and you can play this alone or with your best friends. Team Visionary have also produced a great resource for people looking to learn more about Free Minecraft Worlds as well as other interesting activities and knowledge.

Life in Hawaii by Lifeboat
The global pandemic has all but torn many of our holiday plans to shreds, and I'm sure that lots of us are just waiting patiently for the second it all blows over so we can go back to booking plane tickets and exploring the world. Though it looks like it might be a little while before we can safely travel without any precautions in real life, Life in Hawaii by Lifeboat has a solution for curing our wanderlust. This map offers a survival map that'll sate your hunger for a holiday vacation—after all, what better place to go for vacation than idyllic, scenic Hawaii?
Kick back and enjoy the beautiful beaches that this Hawaii replica has to offer, or take a scenic tour of the capital city of Honolulu and learn all about the popular destinations and landmarks. All of Hawaii is yours to explore! This Minecraft map also comes with 19 new, completely custom and usable vehicles for you to drive around the islands with!
Ancient Egypt World by PickAxe Studios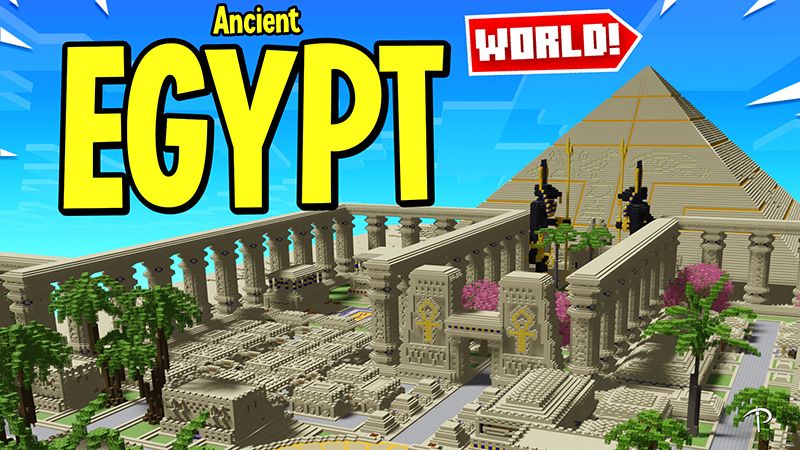 Indulge in the deep roots of Egypt! In a country with such rich culture, there are, of course, countless places to explore. Thanks to Ancient Egypt World by PickAxe Studios you can travel back in time to the age of pyramids. As one might think, there are tons of secrets to uncover and stories to discover in this ancient, mysterious time. 
Most of the maps on the Minecraft Marketplace are just there for fun, but this map of Ancient Egypt isn't just fun—but also educational! Learn everything to know about the time when pharaoh rules Egypt and gain a better understanding of the magnificent Great Pyramids. This map boasts a massive open world to explore, which makes it perfect for roleplaying or survival. The map is great for both solo play—simply enjoy Egypt without ever leaving your house—or in multiplayer. Embark on a once in a lifetime experience with your friends!
One Block Classic by 4KS Studios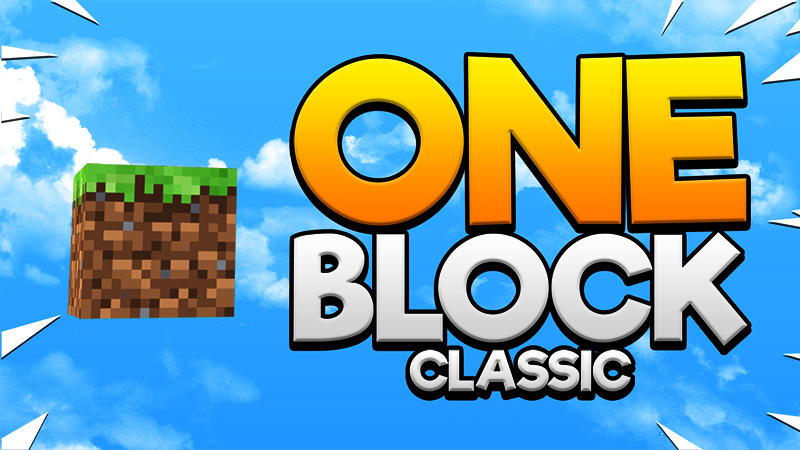 Almost everyone has heard of or tried Skyblock before but One Block is a newer—and similarly explosively popular—gamemode that's fast-growing for a reason! If you've never tried it before, you might be missing one of the most entertaining and addictive gamemodes out there. One Block Classic by 4KS Studios is a great way to get set up if you don't want to mess with world files and whatnot. Why not also take a look at the Team Visionary Minecraft Minigames resource, filled with interesting alternative Minecraft gaming facts.

One Block, as the name suggests, starts you off in an empty Minecraft world with only one block. You then have to build up your world using just one block! You might be wondering how you'll be able to sustain a world with a single block — but that's where this unique spawn shines! Everytime you mine the block, it's replaced with another random block that exists in Minecraft. Using this mechanic, anything is possible as you could potentially get access to any block that exists in Minecraft.
Cyberpunk by Shaliquinn's Schematics
The cyberpunk aesthetic has been around for ages and is hands down one of the more popular themes in tons of Minecraft maps. Cyberpunk by Shaliquinn's Schematics is the map for everyone who loves cyberpunk, or anyone looking to get a taste of this wonderful, fantastical, neon theme.
Jump into a futuristic world that is owned by FERC (Futuristic Excellence Realized Company)! Here, you can realize your full potential as long as you follow all of their not-at-all unreasonable rules, we promise! This is the perfect sort of map for a fun, futuristic roleplay session with your friends as you navigate a post-dystopian, neon landscape.
Conclusion
And there you have it! Explore a beautiful tropical island on the perfect idyllic vacation in Life in Hawaii, or uncover deep, mysterious secrets under the ancient pyramids in Ancient Egypt World. What world will you venture forth into first? We hope that this article helped you find the perfect Minecraft Survival Map to kick off the month.