Fall is just around the corner! We've selected 10 vibrant texture packs for you to check out for the month of August. These texture packs are everything you need to satisfy your building experience. Switch it up from the basic Minecraft textures to more creative and colorful designs!
Cartoon by Minecraft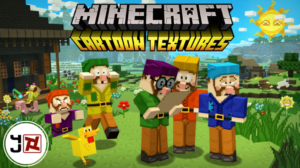 This cartoon themed texture pack will bring life to your world. Become a goofy cartoon and explore these fun designs! From the long grass to the laughing flowers, this texture pack has everything you need to up your gaming experience. 
CreatorPack by CreatorLabs
The CreatorPack allows you to have a new set of high definition and high quality blocks while maintaining the classic traditional Minecraft building feel. Not only does this pack come with Custom UI, items and blocks, it also comes with 6 HD skins!
Twisty by Team Visionary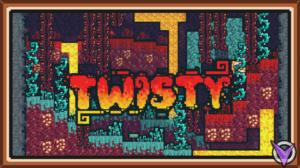 Our twisty designs will help bring a pop of color into the game! With twisty clouds and dark, spooky caverns, this pack brings a mysterious vibe that triggers your survival instincts! These blocks are optimized for the latest update of the game. This texture pack includes a custom sky, 25 custom models, and 6 skins! 
Super Circuit by 4J Studios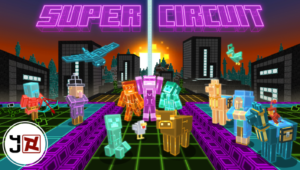 Will you take the red pill or the blue pill? Stay in the beautiful Minetrix, and build your own vibrant world with one of a kind glowing mobs. With 12 HD holographic skins, you can take on a futuristic look that will make you stand out! 
Tales of Jobutara Kingdoms by Pathway Studios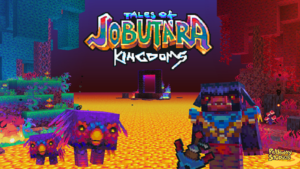 Fully transform your world into a delightful journey! Experience the Tales of Jobutara with this texture pack full of fantasy magic with custom texture blocks, tools, weapons, and more. Pathway Studios even crafted unique villagers for each biome. Build your tale today!
Christmas Craft by Goe-Craft
Ho Ho Ho! Santa's checking his list twice, whether you're on the good or naughty list, with this texture pack, you won't need to wait till December for a jolly experience! Design your Christmas wonderland and have 10 free HD skins.
GridPixel by RainbowPixel
GridPixel provides you with an array of different designs. This pack comes with 16 grid like, structured blocks. Without being limited to a certain theme, you're able to create anything out of these blocks! Let your creativity flow and see what you can make. 
Fantasy by Minecraft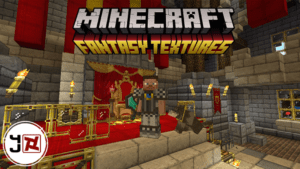 Are you a knight in shining armor? The knights run this city, so it's on you to keep your city safe from any harm. Treat yourself to the full, royal kingdom experience. Use these medieval textures to decorate your builds and bring your fantasies to life! 
Candy by Minecraft
Show off your sweet side with the candy pack! This texture pack gives you a whole new palette of colors and satisfies your sugar cravings. Add sugar and candy to your builds and show off to your friends. From fluffy cotton candy to bubblegum floors, you can piece together a beautiful candy kingdom!
Slime! By Tetrascape
Change up your textures with Slime. These slime blocks can add details to the tops of walls and borders. This texture pack has a very distinctive design that will pop out. You can also keep the traditional looks of the Minecraft textures with these blocks but with a more pop of color. Pour some slime into your world!
Conclusion
These texture packs are guaranteed to make your builds more vibrant! With all these refreshing designs, we're confident that you'll fill your texture pack needs for August! Like this content? Make sure to check back in weekly as we display more Minecraft Marketplace projects! 
Want to play entertaining mini games? Take a look at our list of 10 Exciting Minecraft Mini Games.