Hello, everyone! We at Team Visionary hope that you've had a great week. Today, we have a spectacular list of the newest, best Minecraft adventure maps & spawns for Animal Lovers.
Minecraft is a lot of things to a lot of people: for some, it's a fun and casual pastime; for some, it's a career and full-time job. Some players live for the adrenaline rush of competing against other players in heated, bloody battles. Others might spend their Minecraft days tilling away at wheat fields, and their nights huddled in cozy little farmhouses. 
For the community of creative content creators, however, this wonderful game and its flexibility is nothing less than their own personal universe, a platform to build and create where the sky's the limit (and sometimes not even then). Adventure maps are one such medium, where content creators can mold a Minecraft map to their whim, making characters, goals, quests, and custom mechanics for the player to explore.
Without further ado, let's get into things! 
Doggie Daycare by Razzleberries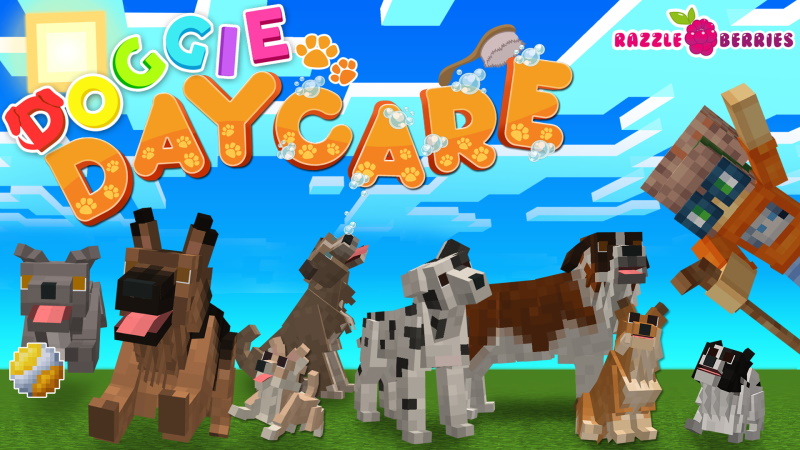 Running a daycare for cute doggies might seem like a grueling task for some, but if you're like us and you love dogs, it could seem more like a dream come true! Doggie Daycare by Razzleberries lets you see if you're up to the task! Take over your family business and reopen your Doggie Daycare! Look after tons of furry friends and make sure that your daycare becomes the most famous one in the world!
This map comes with 16 different breeds of dogs, and you can choose one for yourself to keep forever and ever! Taking care of dogs is no easy task, however, and you'll need to prove your skills through four dynamic, action-packed minigames. Manage your staff and keep your puppies happy by meeting all of their needs and keeping them well-groomed and well-fed! This map was created by Razzleberries in partnership with Dogtopia. 
Safari World by Cyclone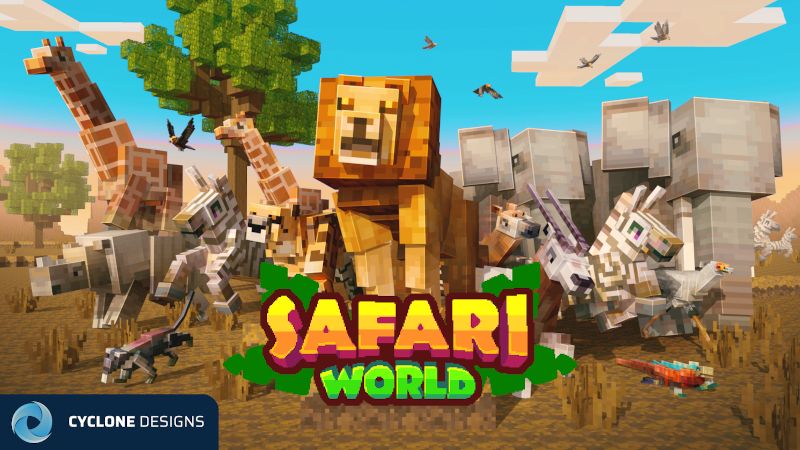 It's time to stray away from cute and cuddly puppies, and venture out in the great, wild outdoors! Immerse yourself in a land of rare and ferocious species with Safari World by Cyclone, and travel the vast savannahs in search for research and answers. Study and cure animals in need of help, and capture every valuable moment in time with your very own camera! Be very careful though: the panthers, lynxes and cheetahs might be hungry, and you certainly won't be outrunning them!
This wonderfully made, high-quality map comes with 35 unique animals and gorgeous habitats, each one custom-modeled and textured with the appropriate coats and behaviors. Each creature also comes with 30 unique audio files, and the map comes with a safari bus and buggy — perfect for exploring with when your legs get tired under the sweltering savannah heat. This map is also completely FREE, which is incredible when you consider the quality and passion that clearly went into making this.  Why not learn about alternative free Minecraft worlds with the Team Visionary guide.

Farm Life by Rareloot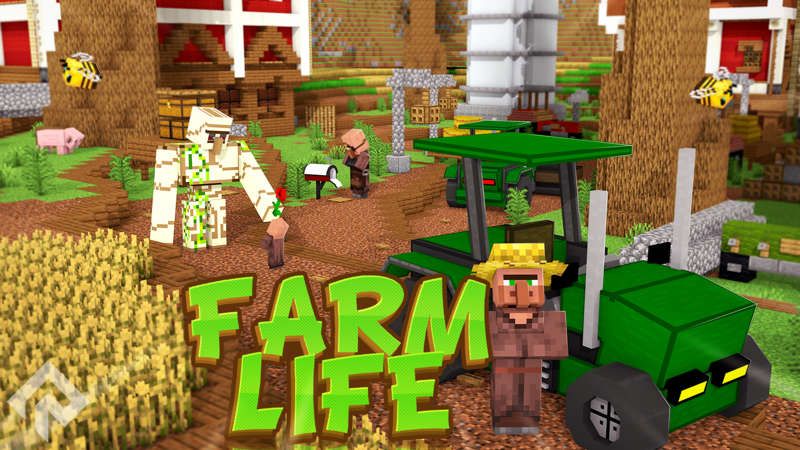 Tired of trekking through the great outdoors, and looking to settle down somewhere nice, peaceful and quiet? Farm Life by Rare Loot lets you start your very own farming tycoon! You'll start off on an abandoned, empty but beautiful ranch — grow your farm and expand your land to unprecedented heights! Tend to and sell your bountiful harvests of crops in order to buy more and better equipment.
This map comes with a drivable tractor and working machines that are, of course, custom-modeled and textured. You'll be able to explore and find all the secrets on the huge, gorgeous farm build that the map comes with. The map also comes with a trading system that you'll be able to trade and barter your way to the top with. Enjoy some peace and quiet with your barn animals and swaying wheat stalks! 
Zoo Builder by Team Workbench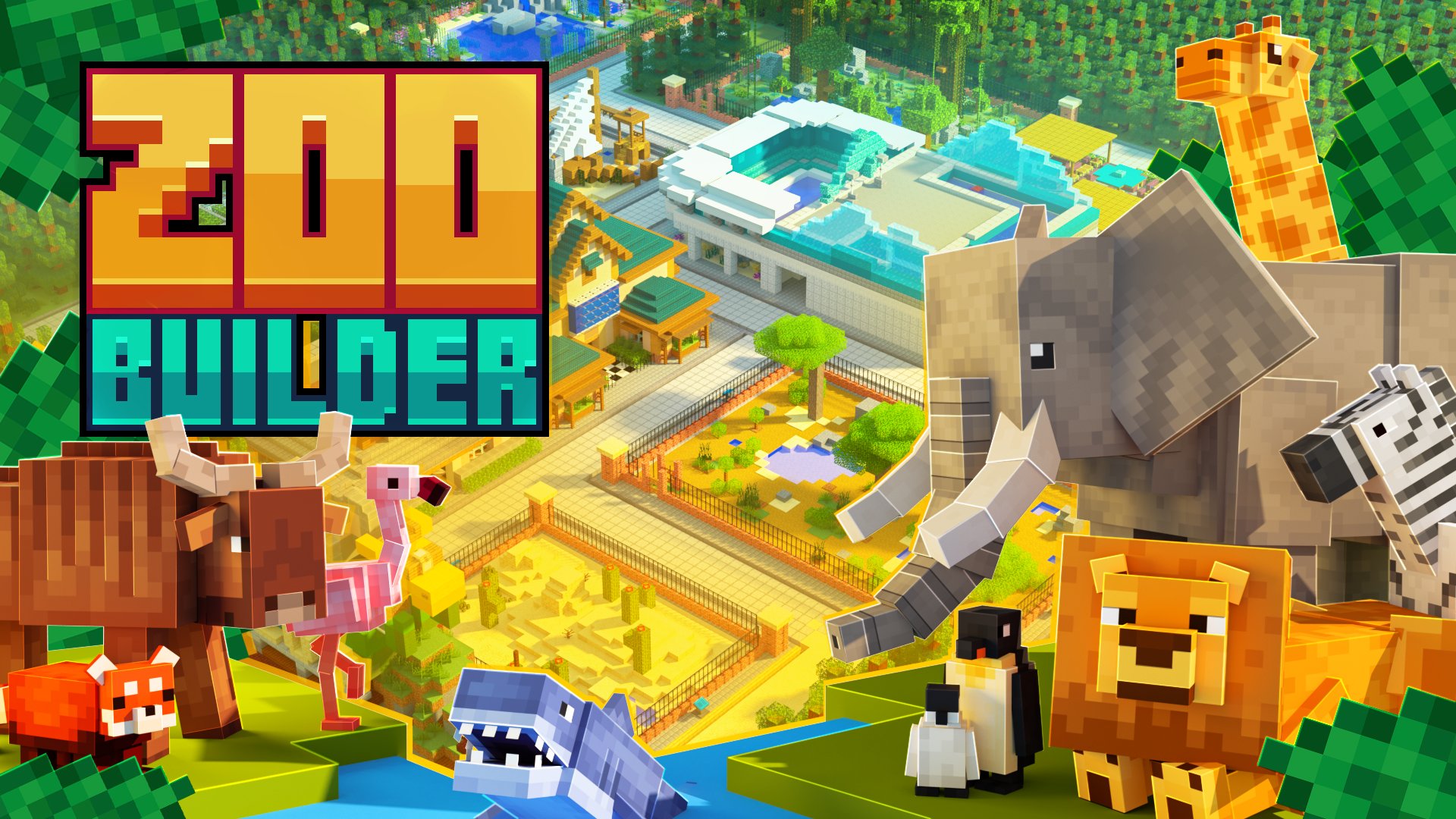 Is handling a ranch too easy for you? Want to expand to bigger and fluffier things? Zoo Builder by Team Workbench is the perfect map for you, then — you'll be able to build your very own zoon! This map comes with a mind blowingly unique UI and building system, allowing you to build your dream zoo by easily placing, rotating and removing entire realistic structures around your zoo. 
You'll need to carefully manage your zoo by taking care of all the animals, ensuring that they have ample entertainment and food to keep themselves busy, as well as by balancing the happiness of your visitors with the cost of maintaining the zoo. Creative mode has never been more fun, with this amazingly huge and intricate pack! It comes with 21 custom modeled animals, 8 free visitor skins, 2 drivable buggies, all with their own custom textures!
Barnyard Battle Arena by Jigarbov Productions
Here's something a little different! What would happen if all the barn animals in the world got mad at each other? In Barnyard Battle Arena by Jigarbov Productions, there are no rules and no holds are barred! Cats will fight goats, foxes will shoot fireballs, and oh my! The farmers of these ranches have certainly bred some real fighters!
This map comes with over 50 randomly generated combat silo floors, challenging mob waves that you'll need to take on one by one. You'll be able to fight against intelligent, challenging AI, or invite your friends over for some good old-fashioned PvP brawling. 
Download Barnyard Battle Arena
Conclusion
And there we have it! Will you choose to build your own beautiful zoo in Zoo Builder, or will you explore the grand outdoors and study wild animals in Safari World? The worlds are yours to discover, explore and make your own! Which one will you choose to venture forth into, first?
As lockdown continues in various parts of the world, we know that it might be getting difficult to deal with being away from our friends and sometimes, family. We hope that with these Minecraft Adventure Maps, you'll find the perfect one to play with your friends.