Happy Wednesday! We hope this week has been an exciting one. With seasons changing and the fall weather slowly transitioning into the winter season, it is time to grab an extra layer of comfortable clothing. Stay cozy by remaining indoors, and engaging in your favorite game! Now that Halloween has passed, find new and awesome wardrobe updates with some of the newest skin packs added on to the Minecraft Marketplace. You can find vibrant skins made for all kinds of adventures. Skins are an incredible way to personalize your appearance. You can use custom looks to find a go-to staple for your everyday outfit, and you can also expand your closet by adding adventure specific skins that have similar themes. Another option for skin packs is using them to roleplay along with your friends. Assign a role to your friends, and create your very own storyline to follow through in any custom map! This is such a thrilling experience because you can do so much with a big variety of themes for skins. Check out all of these fantastic skin packs, and see which ones you enjoy the most! 
Galaxy Teens by Team Visionary 
Travel outside the planet's orbit in style! Don't forget to grab your spacesuit on your way to float through the galaxy. This pack has everything you need to explore outside the atmosphere all while dressing in the coolest modern outfits with vibrant colors. Grab your friends, and pick out looks to wear on your next extraterrestrial adventure! This skin pack comes with 12 space themed looks and one free skin. 
UnspeakableGaming Sixth Sense by Meatball Inc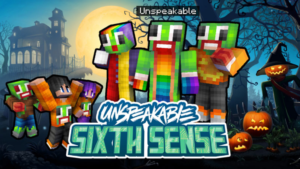 Unlock all your senses with these customized unspeakable costumes. Leave your friends speechless while dressing up as something frightening. You can catch your friends and enemies off guard by surprising attacking them in these spooky looks. There are 12 skins in this pack along with one free one with a purchase, so there will be a total of 13 skins. Whether you're dressing as a clown or another creepy being, you will definitely stand out of the ordinary. 
Download UnspeakableGaming Sixth Sense
Anime Free Spirits by Team Visionary 
The teens have taken over! Become an ultimate weeb while exploring the realm. Keep the world safe from evil while dressing up as anime teens. These teens are brave and ready to face any challenges that cross their path. Do you have what it takes to join their forces? There are 12 skins in this pack. There are 6 macusline skins and 6 feminine skins. Choose your character wisely, and enter the world with bravery! 
Luxury Date by Waypoint Studios 
Got expensive taste? Go on the luxury date you deserve! Put on your fanciest outfit because you will need to dress to impress. Waypoint Studios has you covered with 12 marvelous wardrobe options. These cute skins are ready to roam in style anywhere you choose you go. Find a map worth visiting, or build a luxury location to take your date! 
Unicorn Family by House of How
Flaunt all your vivacious colors with these magical skins! These creative looks have a wide variety of options for different critters sprinkled with magic. Wander around the realm as a one of a kind animal that has been given a unicorn horn. Whether you're a frog, panda, or fish, you will be blended in with a unicorn. This will add a unique taste to your look, making you stand out from ordinary skins! 
Samurai Souls by House of How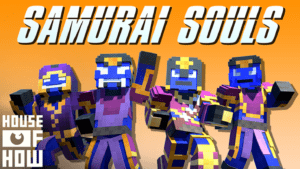 When you needed them the most, they came and saved all of humanity. These seven souls are ready to enter the battle once again. Grab your sword, and put on your helmet. Use your fighting skills to defeat all the enemies that you come across. Take on the impossible odds, and stand bravely next to your clan. May you claim the victory with honor and glory next to your clansmen! 
Underlords by Giggle Block Studios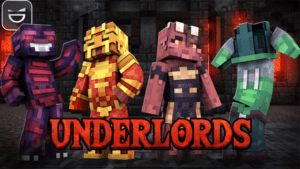 Claim your territory, and rule the underworld! These creatures have a fierce look ready to defeat anyone that defies them. Choose what kind of leader you will be with these striking skins. There are a total of 26 majestic skins in this pack. With such powerful skins, this pack is great for roleplaying with your friends as underlords. 
Conclusion
Every skin pack has its own special twist! As you browse through your options, see all the different community creators that work hard to develop quality content just for you! As you find new appearance changes for yourself, keep an open mind because you never know what kind of theme you may enjoy pursuing. Gather your friends to see what looks you can rock together on your next thrilling adventure. Personalizing your look is exhilarating, and it's always good to sift through all your options before making your decision. These are some picks of the newer releases although you can check out more options on the Minecraft Marketplace. On this site, you can find a listing of several downloadable content to enhance your gaming experience on Minecraft. All of these custom addons have their own flare, so you can most definitely find something you will enjoy. You can find skin packs, survival spawns, texture packs, mini games, mash up packs, adventure maps, and more! Why not also check out some creature mods for minecraft too.

Searching for a new mini game to play? Take a peek at our Monday article on Mini Game Monday: Wonderful New Releases where we touch on some new mini games that have been published onto the marketplace. Mini games are custom maps where you are assigned a specific goal to achieve, and you will need to survive your given circumstances. Test out all of the difficulty levels, and see if you can master them all. Who knows, you may even better your skills while playing difficult maps. Some offer multiplayer mode, so you can compete head on head with your friends. In some cases, you'll be able to team up with your friends to complete your given tasks.