Hello, everyone! We at Team Visionary hope that you've had a great week. Today, we have a spectacular list of the newest and best Minecraft minigame maps of February 2020 for you guys. 
Minecraft is a lot of things to a lot of people: for some, it's a fun and casual pastime; for some, it's a career and full-time job. Some players live for the adrenaline rush of competing against other players in heated, bloody battles. Others might spend their Minecraft days tilling away at wheat fields, and their nights huddled in cozy little farmhouses. 
For the community of creative content creators, however, this wonderful game and its flexibility is nothing less than their own personal universe, a platform to build and create where the sky's the limit (and sometimes not even then). Minigame maps are the perfect example of this, where content creators manage to take a game based in open-world survival and turn them into all sorts of creative gamemodes: parkour, survival games, PvP, mafia-based and other genres that you can enjoy with your friends.
Without further ado, let's get into things!
Sumo by NetherPixel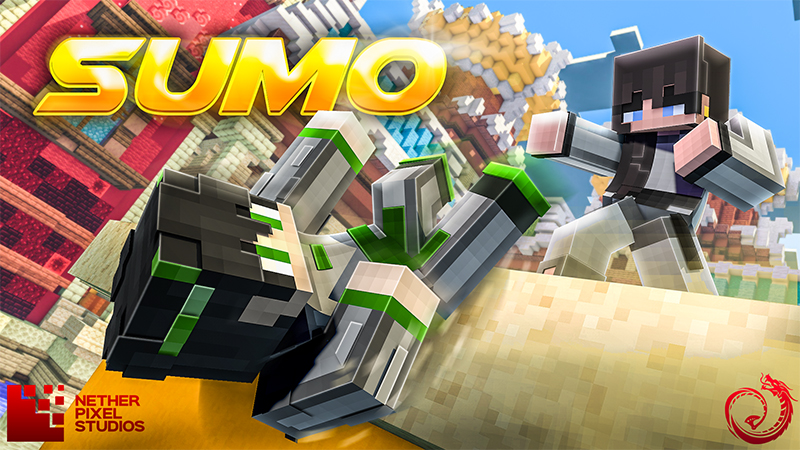 Sumo by NetherPixel is a fun, dynamic minigame where you're expected to stay on the platform for as long as you can, while knocking everyone else off of it. The rules are as simple as the game — the last person standing wins! 
Fight all your friends at once in a chaotic battle for victory, or face them off one by one to see who is the best sumo wrestler. Experience 12 vastly different maps, each with their own charming build style and unique theme. This map also comes with 6 free skins, so that you'll look good even while you're tossing your friends around like pancakes!
Radiant Gradient by RazzleBerries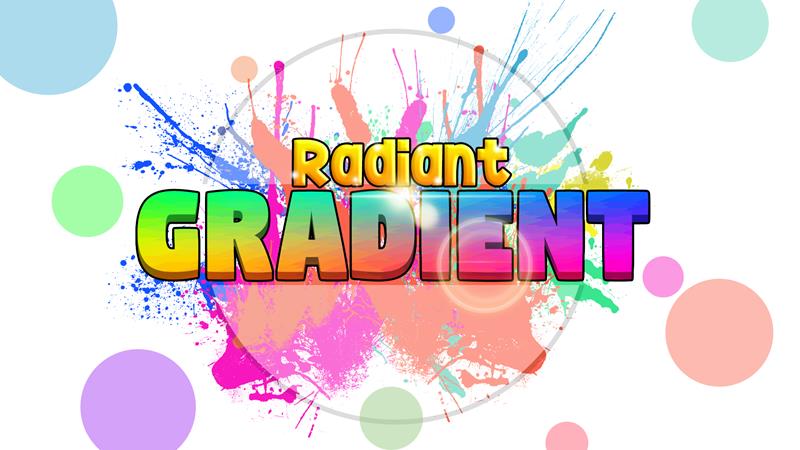 Radiant Gradient by Razzleberries is a map with gameplay as unique as its name. You've been put in charge of restoring a painting from an art gallery that's been vandalized — oh no! However, given the correct tools and lots of practice,will you be able to restore the paintings to their former glory, and please the gallery director, Bubbles?
In this calming puzzle game with lovely aesthetic gradients, you'll be fixing your paintings by shuffling around the colours within the painting, shooting paintings with colored arrows and by solving all the tough puzzles. There's a grand total of 17 paintings to fix, each with their unique puzzle and mechanic.
Firework Show by Shapescape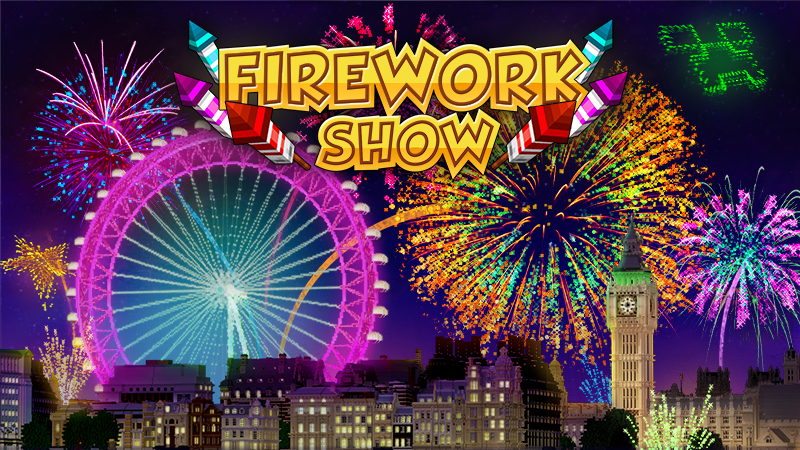 Missing out on the festive spirit and holidays this year? Don't worry, you'll be able to have a New Year's Party in Minecraft with Firework Show by Shapescape. Ever wanted to design your own fireworks show? Now you can, all while throwing an extravagant party for your friends to celebrate any occasion that's special to you.
Of course, a firework show wouldn't mean much without a great venue! This map comes with 4 amazing, world – famous venues: Times Square, the London Eye, the White House and the Eiffel Tower! What an easy way to see the world in a time where travel is harder than ever! The map also adds custom fireworks with unique patterns, and tons of customization options for your shows. 
Find The Button : Mazes by 4KS Studios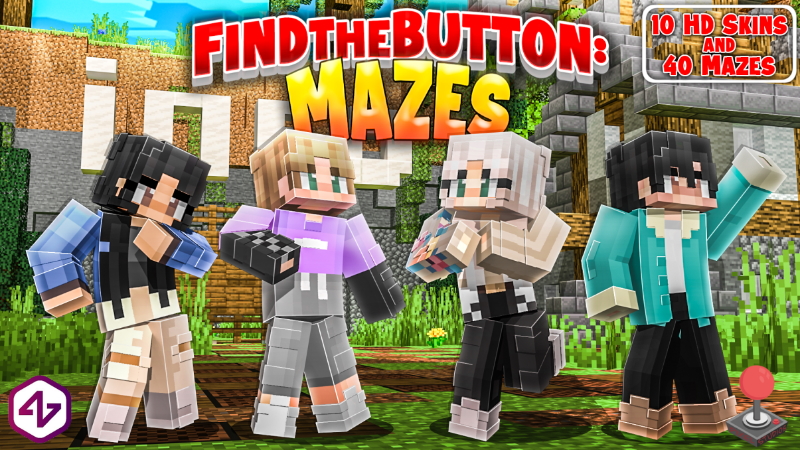 Are you a puzzle enthusiast looking for a challenge in your next Minecraft map? Thind the Button: Mazes by 4KS Studios offers a fantastic, brain-twisting maze with tons of twists, turns and puzzles. Take on this map alone or with your best friends, and see if you can make it out of the long, long maze!
This map comes with over a whopping 40 amazing and cleverly built maze puzzles. Do you and/or your friends have what it takes to be a maze champion? The map also offers 10 free modern teen skins for you to don while solving the puzzles, and offers 2 gameplay options. 
Download Find The Button: Mazes
Dinosaur Arena by Cyclone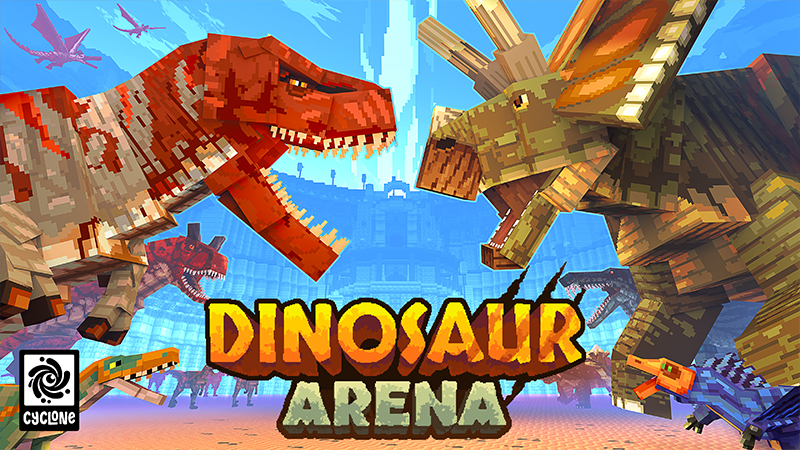 When pit against the prehistoric kings of the world, can you emerge from the arena alive and with the crown of the champion? Enjoy a unique experience fighting dinosaurs in a massive, Jurassic arena. Prove your strength through ferocious battles, fighting against and alongside custom creatures.
With over 30 arenas, each with their own theme, and 18 unique dinosaurs to challenge yourself against, each with their own mechanics, you'll be forced to try and try again with one of the 10 classes you can pick from. As if that weren't enough, the map also offers custom weapons with aesthetic designs, and amazing combat mechanics. 
Craftable Skyblock by ChunkLabs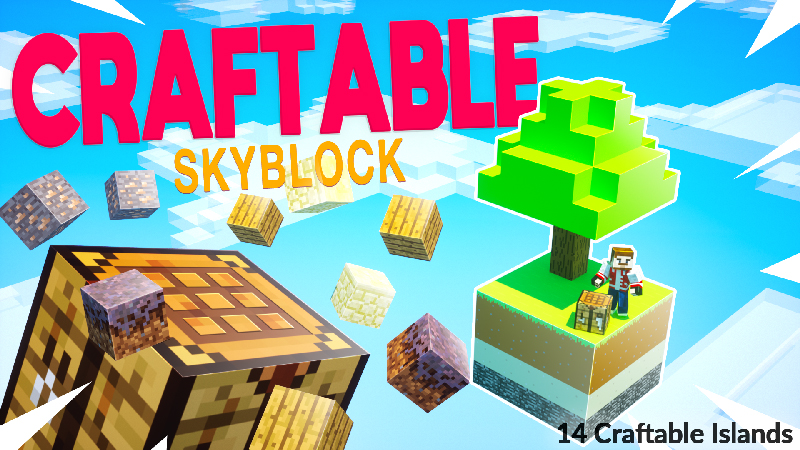 What happens if you combine two of the best things minecraft has to offer — crafting and Skyblock? You get this wonderful map by ChunkLabs: Craftable Skyblock! This map combines the classic Skyblock experience and the fun of crafting to create a new and unique version of the tried and true Skyblock formula. 
To progress, you'll need to complete each sky island and craft your way towards a new one. With each island giving you new resources and unlocking more of the 14 craftable islands, you're sure to have a blast here no matter if you're playing with friends, or alone. 
Conclusion
And there we have it! Will you choose to have a fast-paced brawl with your friends in "Sumo", or will you slowly bide your time and put together the clues to solve the "Find the Button: Maze"? These games are yours to discover, take part in and dominate! Which one will you choose to venture forth into, first?
As lockdown continues in various parts of the world, we know that it might be getting difficult to deal with being away from our friends and sometimes, family. We hope that with these Minecraft minigames, you'll find the perfect one to play with your friends. 
Looking for something to play cooperatively, rather than competitively?? Check out our Newest Maps of December 2020 for more options to play with your friends.