Welcome back to another "Best Of" compilation from Team Visionary. Today, we'll be covering some of the newest Minecraft Monster Skin Packs of July 2021 on the Minecraft Marketplace for July 2021.
Minecraft is a game where you can do anything and be anything you want — and that's why we love it. Spend the day farming away in your potato fields, or take a night or two (always mine at night, folks!) spelunking away in the mines deep, deep under your cottage. And if you're playing on a server with friends, there are even more options: like building over the void on your skyblock islands, or clashing with other teams in fierce battles. 
With so many activities and adventures, it's important to have a few (or a ton of) skins in your wardrobe — so that you love the look that you're rocking while you're conquering your Minecraft worlds. In a game where anything is possible and you can look like anything that you can fit into the pixels of the skin template, it stands to reason that some people might want to delve a bit deeper than the regular humanoid models that we see in most video games. If you've ever wanted to inflict fear and panic while conquering all the lands, boy do we have the perfect skin pack list for you!
Here's a list of 5 of the most stylish and creative Minecraft monster skin packs on the market that we've hand-picked out for your use in July 2021! 
Show Me Your Horns by Team Visionary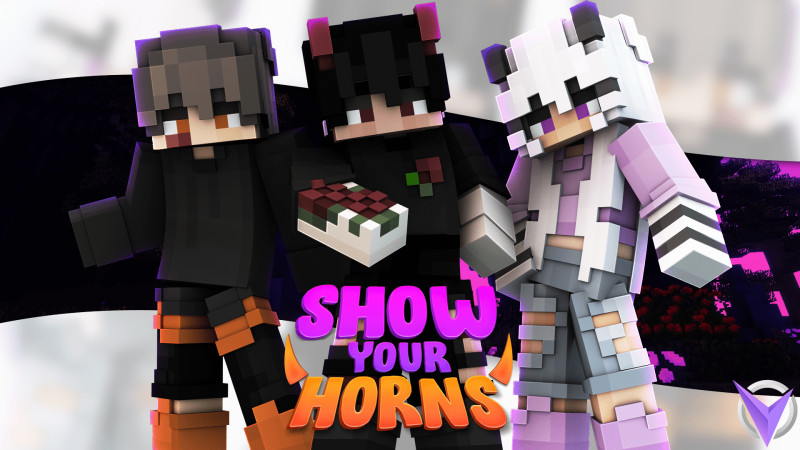 Jumping straight from wholesome to terrifying, we're proud to showcase our Show Me Your Horns skinpack by Team Visionary's very own artists. Let loose and wreak a ton of havoc on every Minecraft village you come across while rocking awesome outfits that'll chill your enemies to the bone. Who says it needs to be Halloween to be scary? 
These skins might look like normal teen skins at a quick glance, but you'll quickly notice some discrepancies: the luminescent horns, wings and tails that protrude from your body will give you away. This skin pack comes with 12 demonic skins, and 1 FREE skin for you to try out. Slip on your horns and slip out into the night — the darkness in Minecraft is scary, and you're going to be the reason why.  The Team Visionary team have resources to help you learn how to make Minecraft skins.

Zombie Land by Blu Shutter Bug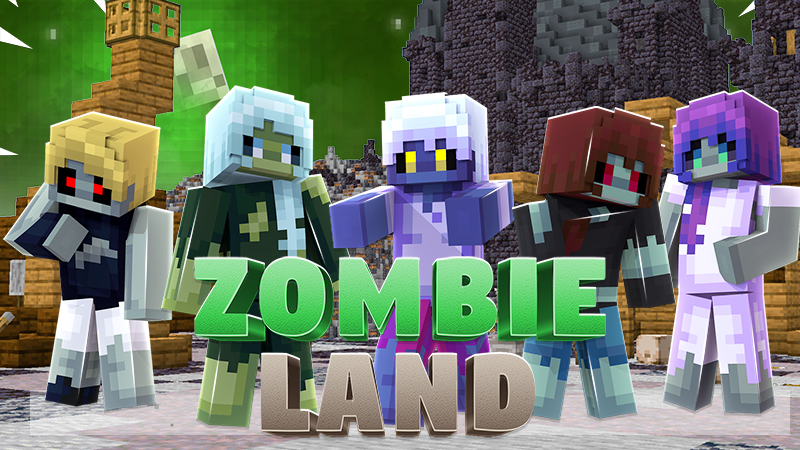 Roleplay as a zombie with Zombie Land by Blu Shutter Bug, but not just any old rotting, ambling zombie! You'll be able to pick between 10 extremely detailed and colorful skins during this zombie apocalypse — or even choose between whether you want to be a zombie or survivor! This Skin pack is great for roleplaying in a zombie apocalypse, or even a zombie map like MineZ. 
Each zombie skin looks vastly different from the others, and you can pick 'em out based on their different eye colors, with some being yellow/black and others being white and blue. You'll also be able to pick between green, blue, gray, or cyan skin colors — who said the undead all have to look the same? Each zombie skin also comes with their own fashionably tattered clothing.
Download Zombie Land
Dark Demons by Blu Shutter Bug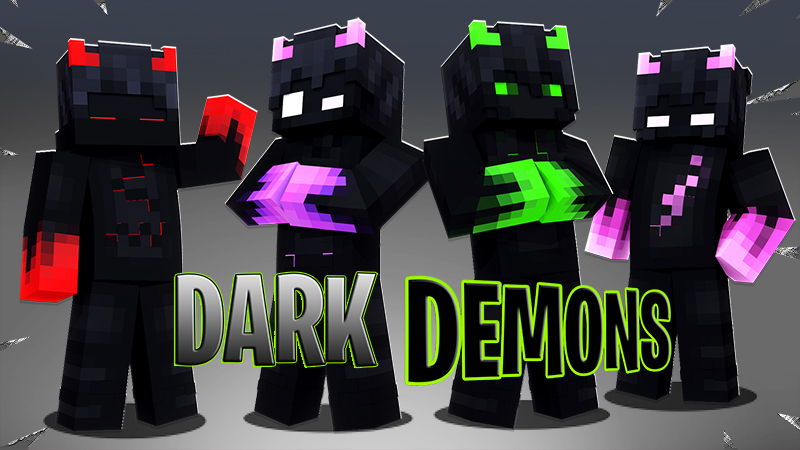 This pack of terrifying skins will help you become a demonic trickster of the night, all while looking great doing it. Dark Demons by Blu Shutter Bug does exactly what it says on the tin, bringing four dark – themed demon skins for your wearing pleasure. 
These demons each have a similar theme going on, and blend in perfectly into the shadows. However, each of them do differ in colors and facial expression; so you'll be able to find a demon skin for every occasion. Wear these skins to a nightclub or party and wow all your friends with their vibrant, bright neon colors that practically glow in the dark. You'll definitely be grabbing all the attention, no matter where you go, with these skins! 
Download Dark Demons 
Mobs in Suits by Magefall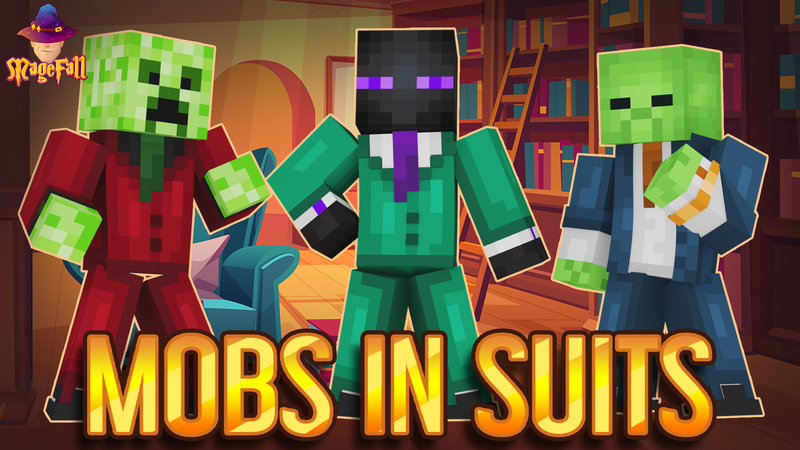 Mobs in Suits by Magefall certainly has quite a strange name, and it doesn't let us down with its unique concept of, well, mobs in suits! This skin pack adds in a total of eight detailed skins that puts all of the popular monsters into dapper suits that are sure to turn heads no matter where you take them. 
You'll have these eight millionaire mobs to choose from: the Creeper, Skeleton, Slime, Enderman, Zombie, Piglin, Spider, and Pig; all of which are kitted out in some amazing looking suits, each being specifically tailored to match the mobs. Each mob also wears each suit with their own unique style, so you can pick between what mob you would like to be, or the best looking suit you want! No one will dare question your status when you're in one of these.
Download Mobs In Suits
Mob Pals by Blu Shutter Bug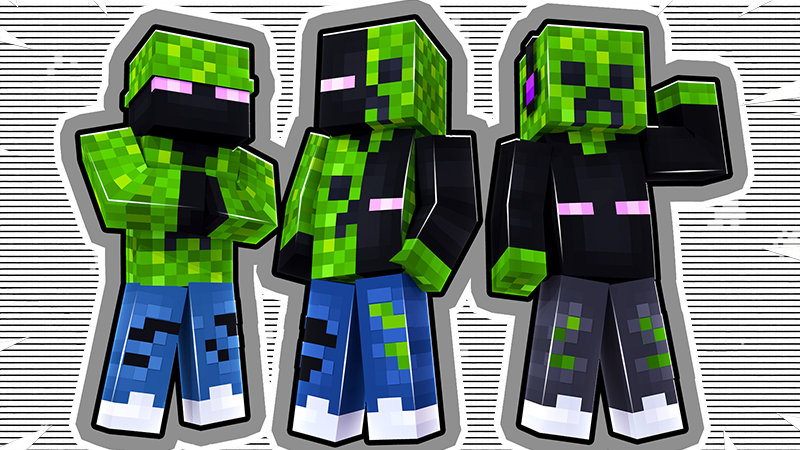 Trying to stray away from the stereotype of scary mobs? Looking for a monster skin pack that spells "friendly" instead of "I'll eat you alive"? Mob Pals by Blu Shutter Bug is just the right pack for you and is sure to have you and your friends relaxing and kicking it back. 
This Minecraft pack adds in a whopping nine skins that are variations of the popular Creeper and Endermen mobs (which are, let's be real, the coolest mobs in the game). You can be a Creeper who is wearing an Enderman outfit, an Enderman wearing a Creeper outfit, or even a mix of the two! No matter what sort of monster mashup you want to be, each skin encompasses a modern and fashionable style that will make you the talk of all your friends in no time. Why not take a look at our educational guides on how to build in Minecraft.

Download Mob Pals
Conclusion
We hope you found something in this list to quench your need for stylish and creative Minecraft skins. But sometimes, you might have an idea for a Minecraft skin that no one else has ever had before. Or, no one's quite executed your vision the way you wanted it to be. 
Happy creating, and thanks for the read!