Hello, everyone! We at Team Visionary hope that you've had a great week. The weather's beginning to shift in many, many parts of the world, and it's almost time to get festive! Today, we have a spectacular list of the newest, best Minecraft Christmas Minecraft Skins for you guys to use during the upcoming seasonal days. 
Minecraft is a game where you can do anything and be anything you want — and that's why we love it. Spend the day farming away in your potato fields, or take a night or two (always mine at night, folks!) spelunking away in the mines deep, deep under your cottage. And if you're playing on a server with friends, there are even more options: like building over the void on your skyblock islands, or clashing with other teams in fierce battles. 
With so many activities and adventures, it's important to have a few (or a ton of) skins in your wardrobe — so that you love the look that you're rocking while you're conquering your Minecraft worlds.

Winter Aesthetic Teens by Waypoint Studios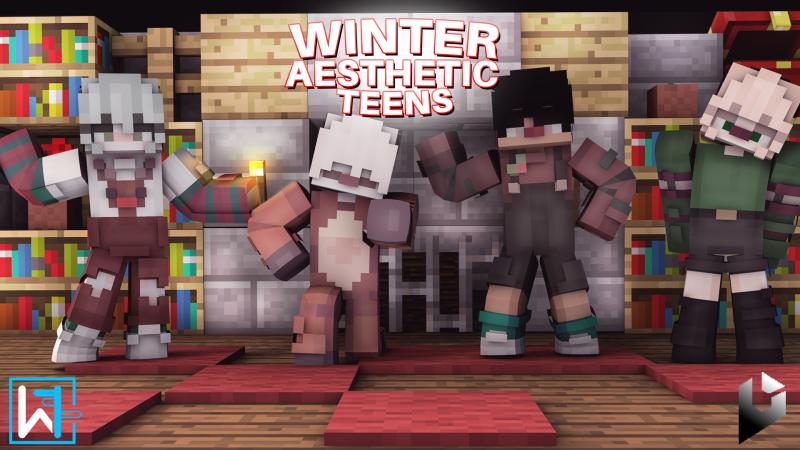 What's winter without cute overalls, fluffy sweaters and thick winter coats? Winter Aesthetic Teens by Waypoint Studios has every outfit you'll ever need to get through the bitter cold season (even if you are just going to sit at home in front of the fireplace with a hot chocolate), with a vast variety of fashionable coats, pants, boots, overalls, onesies and much more! 
This pack boasts a huge variety of 16 skins, complete with not only different fashion styles, but also lots of different models, many of which are androgynous models that can be used by anyone, regardless of your presentation. The models also come with different hair, eye and skin colors! The artstyle involves some wintery, pastel colors that are sure to keep you matching the most beautiful season of the year. 
Download Winter Aesthetic Teens
Winter Anime Fashion by Cypress Games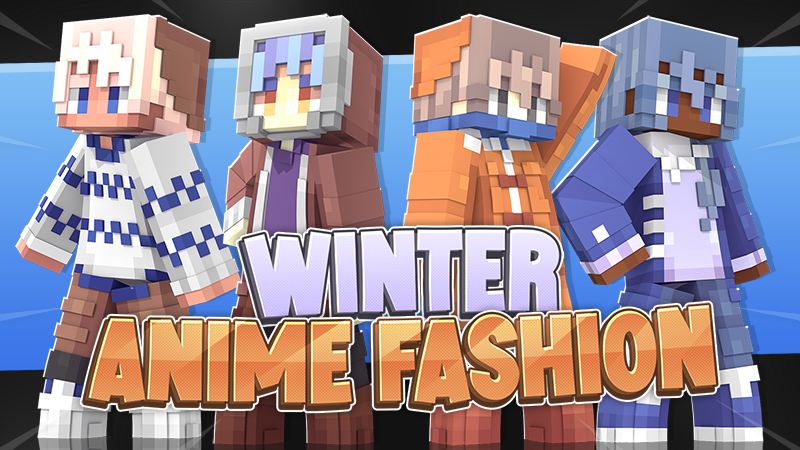 Of course, old-fashioned, pastel sweaters might not be for everyone — maybe you've spent the year of unprecedented times non-stop binging your favorite anime and manga! Even though you can't wear graphic tees of your favorite shows anymore because of the cold, that shouldn't stop you from repping their style!

Winter Anime Fashion by Cypress Games offers 12 skins, including 2 free skins, that are artfully drawn in a bright, cheerful anime style. From hoodies to modern looking sweaters and jackets, you're sure to find a new favorite skin from this pack. Save the world with your amazing superpowers as the chosen one… or just lounge around in front of the fireplace and tell spooky stories to your friends and family. These skins are perfect for roleplaying, or just hanging out with your friends in your Minecraft world while keeping with the seasonal vibes of winter. The Team Visionary team have also published a list of some of the best Minecraft server plugins that are available for Minecraft builders to use.

Frostbite by GlowfischDesigns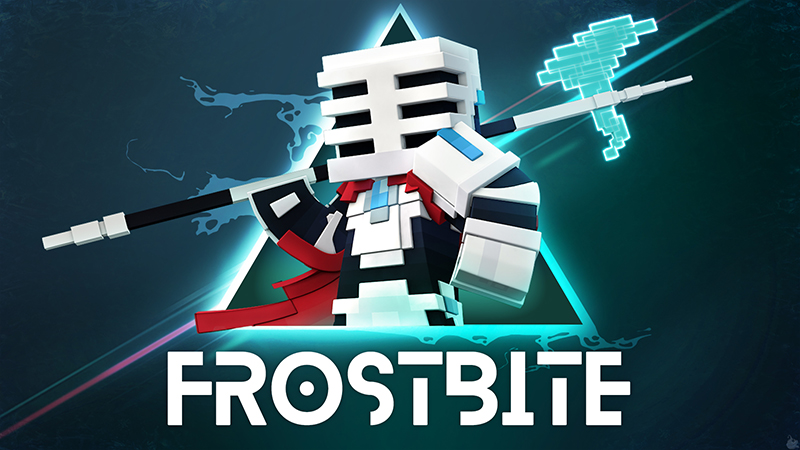 Now that we've gotten the fashionable and trendy outfit skins out of the way, let's get into things for those of you who don't plan to spend your winters in front of the fireplace — after all, there are still worlds to explore and monsters to kill! Frostbite by GlowfischDesigns is an eye-catchingly gorgeous series of skins designed around the cold. 
The powerful arctic soldiers have begun marching North, bringing with them eternal cold — just the sight of them will leave you chilled to the bone with your teeth rattling! Will you let them freeze your heart solid and join their ever-growing ranks? Will you be able to take up their frostbitten weapons and wield blades of pure ice? Find out with this gorgeous skinpack today!
Winter Armor by 4KS Studios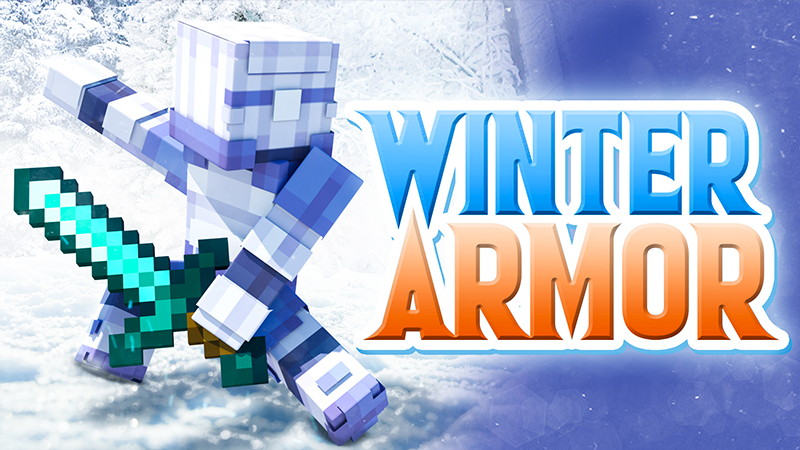 Winter is coming, and you'll need to make some adjustments to your armor to stop the bitterly cold winds, as well as teeth, claws and big creeper booms! Winter Armor by 4KS Studios brings you just the thing, with a set of incredibly cool (pun fully intended) 12 Minecraft Winter themed armor skins that'll keep you warm and safe, even as you cut through the legions of monsters in the night. 
Not only are these pieces of armor a gorgeous mix of white and blue wintery colors, they'll also serve to keep you camouflaged, in case you're looking to destroy some players in PvP in addition to all the monsters you'll be hunting. Withstand any blizzard head-on and devastate your foes in your warrior armor. The cold never bothered you anyway! The developers at Team Visionary have a new section for our readers to enjoy.  Head on over to the Team Visionary NFT Studio to learn more about our other services.

Christmas Cyber Mobs by House of How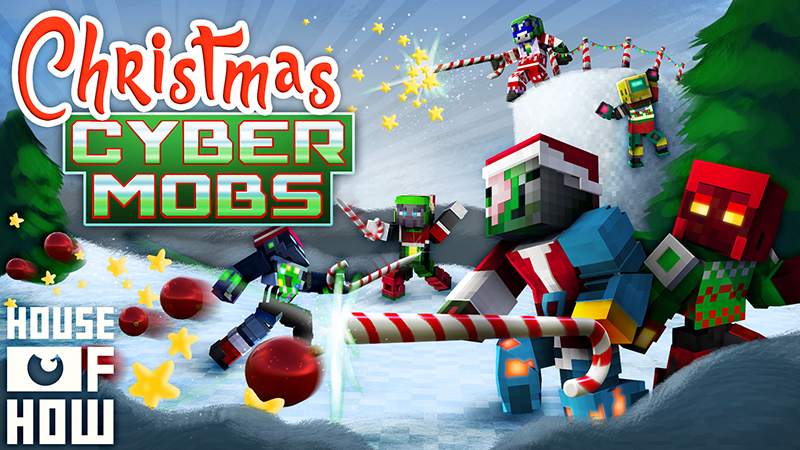 Christmas Cyber Mobs by House of How certainly changes the game up by bringing the Christmas vibe to… cybernetic mutant monsters. Hey, we're not here to judge! While your friends and family are dressed in oversized sweaters and fur boots, you'll be out there turning heads with your monstrous visages, and that's pretty cool (hehe).
It's the monster mash-up to mutate your merry-making! Snowball fights will get icy when the Drowned slosh to the surface, and cyborg Creepers stalk fields of yule trees for unfortunate carolers. Mechanical Spiders, electronic Evokers, bionic Blazes and more are packed tight in this bundle of 16 festive mob skins!
Conclusion
We hope you found something in this list to quench your need for stylish and creative Minecraft skins. But sometimes, you might have an idea for a Minecraft skin that no one else has ever had before. Or, no one's quite executed your vision the way you wanted it to be.