Hello, everyone! We at Team Visionary hope that you've had a great week.
If you're a Minecraft player, you've at one point tried a resource pack… and if you haven't, you're really missing out on what the game has to offer! After all, Minecraft's default textures are charming, and some of the new item textures especially have certainly hit the upper limits of pixel art, in a great way. Still, after years — over a decade, for some of us — of looking at the same pixels arranged in the same way, it can get kind of old. 
That's why we've made this collection of best Minecraft Texture Packs of October 2021 for you to enjoy while fishing, fighting, farming, mining and building in this incredible game. These are resource packs of all types of genres, resolutions, designs and themes, since they're some of the favorite resource packs of our whole team. 
PVP : Bold Vanilla by Tomhmagic Creations
Starting us off strong, we have a texture pack that's been lovingly hand – crafted and tailored to those of you out there who live to fight in fierce battles. PvP: Bold Vanilla by Tomhmagic Creations is the texture pack that every avid PvP player out there didn't know they needed. 
Though you might think that a PvP oriented texture pack would focus moreso on performance than design, this pack miraculously sacrifices neither! The pack offers some of the brightest and vibrant textures we've seen on a PvP texture pack — you can tell that it was created after taking in much feedback from the PvP community. Of course, being a Minecraft PvP texture pack, it comes with most of the features you'd expect, such as short swords, low fire, transparent / translucent UI's, critical hit particles, and much more.
Allegro by Pixel Squared
We've covered our performance pack for this week — but we certainly haven't forgotten about those of you out there who forego the sword for the pick. If you've been finding yourself in need of a more aesthetic texture pack that focuses more on making your builds pretty, then Allegro by Pixel Squared is the texture pack for you!
This texture pack has clearly been made specifically for builders, as it finetunes each and every texture with a beautiful blocky art style. This pack is not only perfect in the hands of builders, but, because of its minimalistic nature, also makes a lovely pick for PvPers — and even for you redstone scientists out there. The pack comes with adorable mobs and monsters, amazing tiny food and swords and all in a cheerful pixel art style.
Advanced Anime by Atheris Games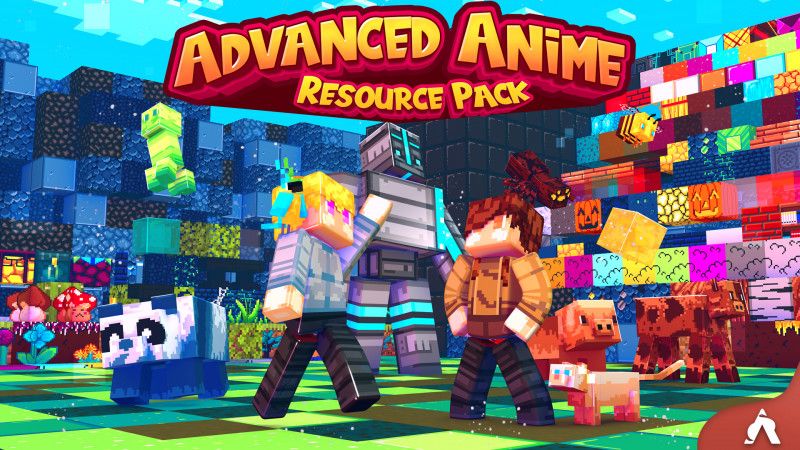 All anime fans unite! Advanced Anime by Atheris Games has recently pushed out a brand new anime themed texture pack just for you. Binged too many anime shows during quarantine? Want to relive your favorite epic moments in your Minecraft world? Look no further!
This texture pack uses bright and vivid colors to create gorgeous textures that'll have you feeling like you're in your very own anime world in no time.  This pack also comes with 10 free anime themed skins — all ready and set to be used in Minecraft version 1.17. We have published some Minecraft Building learning resources for anyone looking to venture in the building arean of Minecraft.

GrungeBDCraft by BDCraft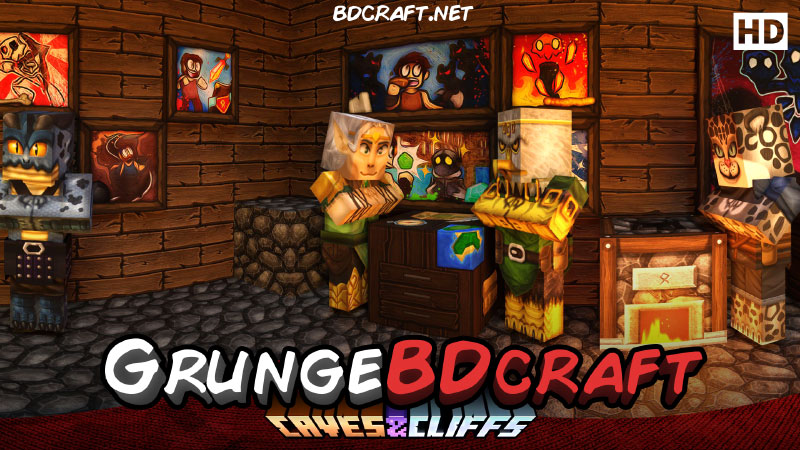 Looking for a more serious style, but not a fan of those hyper – realistic packs that only serve to make campfires out of your PC? GrungeBDCrat by BDCraft may well be the pack for you! To top it all off, the creator who brought this pack to Minecraft is none other than Sphax, the same creator who brought us PureBDCraft, one of the most popular cartoon texture packs out there. 
Though the cartoonish style still comes through clearly, that's where the resemblance ends. This texture pack promises to bring a darker and grungier vibe to your Minecraft world. It's a great pack that offers detailed and shaded textures, emphasizing on the horror and survival themes of Minecraft. As you would expect, this is a full texture pack, which means that all the blocks, items and monsters are completely fleshed out and gorgeous.
Creator Pack by CreatorLabs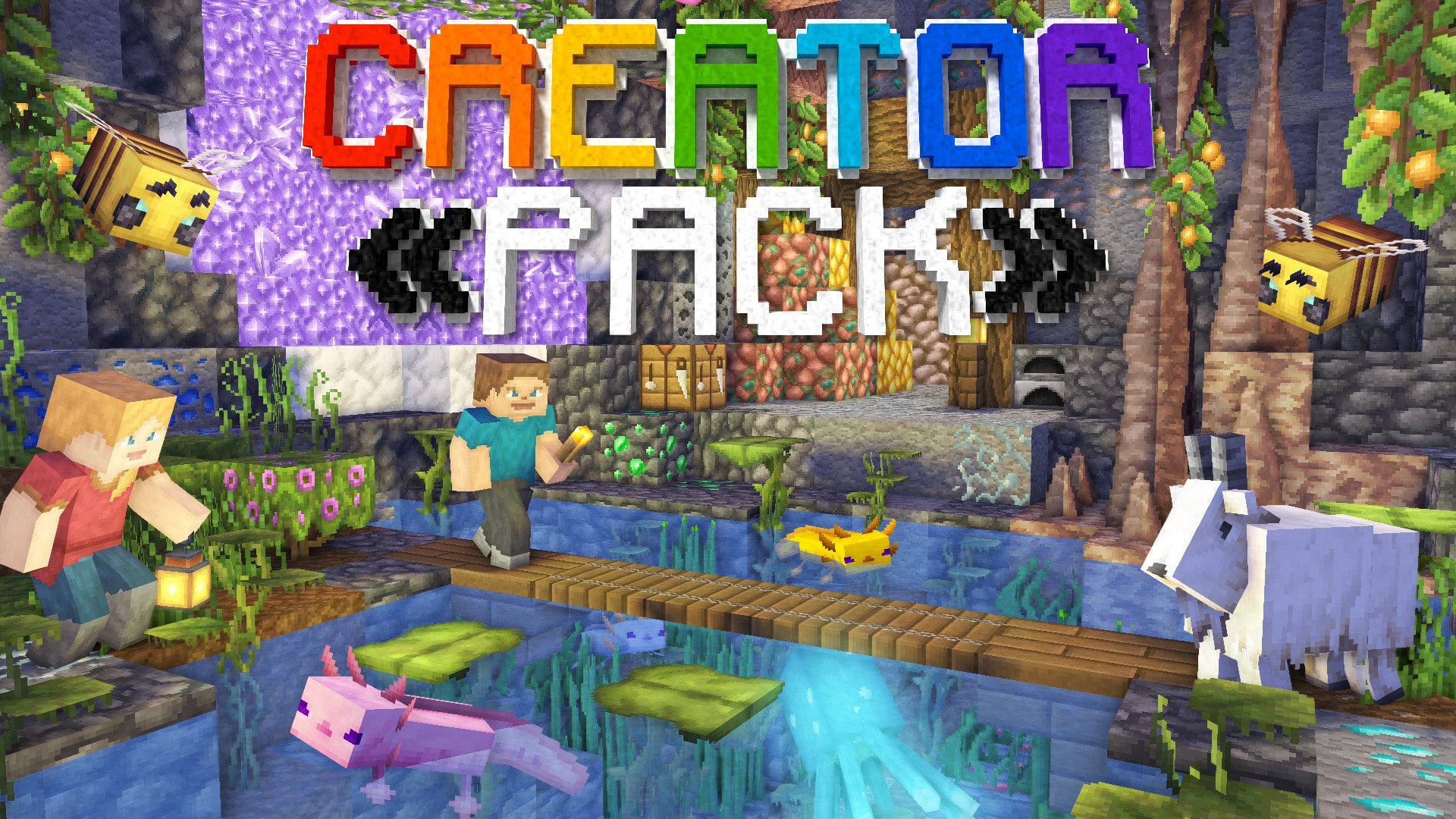 This next pack is a recently released pack that's been picking up a lot of popularity. It was created by CreatorLabs and is still getting tons of regular updates. After creating their last two successful packs, this talented studio was waiting for the chance to make another one, but this time they decided to try something new. 
This unique, default themed texture pack is the result! Though many dislike default themed packs because they tend to have a bad reputation for all looking about the same, it's certainly not enough of a reason to overlook this pack! Despite it being a default themed pack, this pack brings about tons of visual upgrades to your Minecraft world. It contains smooth and clean textures and also comes a lot more detailed than the vanilla textures.
Conclusion
And there we have it! 
We hope that this list of resource packs has helped you in finding the perfect brand new look for your next Minecraft playthrough. Once again, this has been a general list of all of our team's favorite resource packs, and doesn't fall into any theme or category. 
If you're looking for something more specific, do check out our "Best Of" section on our blog, where we group resource pack recommendations (among other things!) by categories and themes — from cute to stylistic to high-performance packs, we're sure to have something for every kind of Minecraft player.
Couldn't find anything you liked? None of the resource packs we suggested suit your fancy? Not to worry — what if we told you that you could make your very own, custom resource pack to meet all your standards?

Thanks for the read, and we from Team Visionary hope to see you again soon!