Hello hello, everyone! We hope you're having a great day so far. Welcome back to another "Best Of" compilation from Team Visionary. Today, we'll be covering some of the newest Minecraft Survival Spawns on the Minecraft Marketplace for April 2021.
Survival Spawns, or Maps, are perhaps some of the earliest custom "gamemodes" introduced in Minecraft. The premise is simple: creative content creators create a map with custom builds, mechanics, gameplay and maybe even command block scripts. 
Players then download the map and load it into their own singleplayer world or multiplayer server, then play it! The Minecraft Marketplace has created a platform for creative folk to offer lots of unique downloadable content. There are tons of different types of maps, ranging from extremely difficult to a walk in the park, and from medieval-themed to sleek and modern. This list includes a range of all sorts of map genres, themes and difficulties. Will you challenge yourself, or are you just looking to load up a map and explore? Let's get into things! 
Skyship Expedition by RareLoot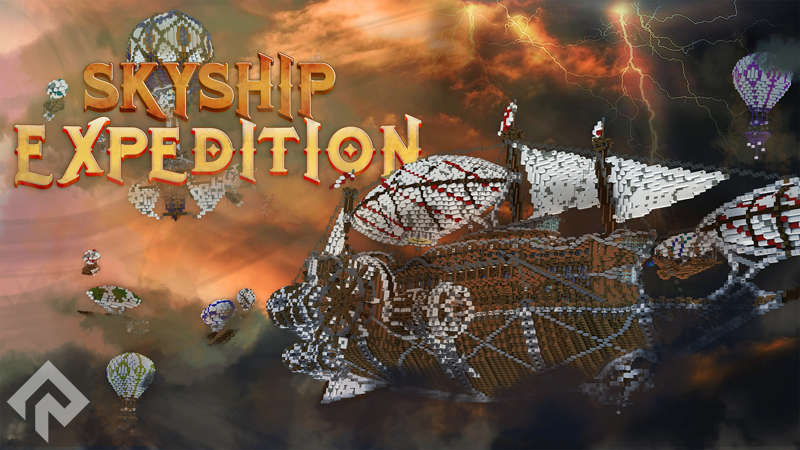 Minecraft itself is a wonderful game, but sometimes, you just want to change the entire formula up again — we feel that! With Skyship Expeditions by RareLoot, you can do exactly just that. No longer will you be forced to spawn amidst hills and trees like you're used to, having to hunt down the perfect biome for your new home. 
By far one of the most unique survival spawns on the list, this map gives you a bird's eye view of your entire Minecraft universe by spawning you atop a gargantuan skyship, far, far up in the sky. The ship on its own is built like a fortress, armed with all the utilities and space you'll ever need. The best part? The skyship is armed with massive land vehicles as well, so you can also roam around your destination without having to undock your ship. Why not learn how to make a Minecraft resource pack here today.

As per the theme of this map, this spawn comes with 2 free steampunk themed skins so that you can don while soaring the endless skies in your beautiful skyship. 
Around The Windmill by RareLoot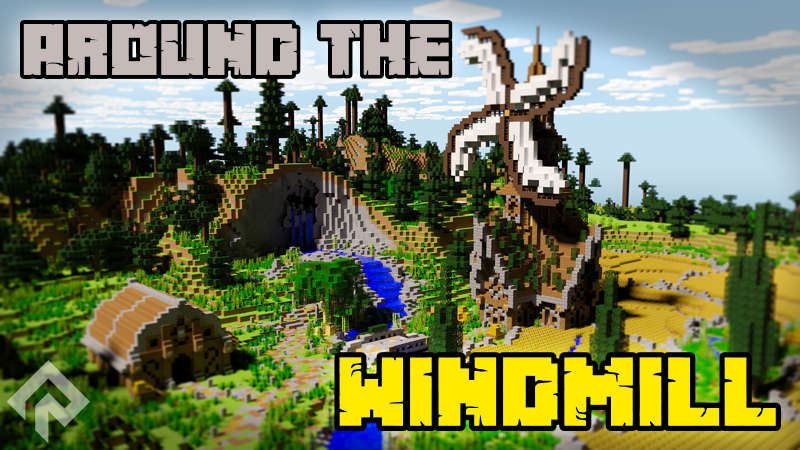 After all that wild, custom content, let's bring the reins in a little. Around the Windmill by RareLoot is a simple yet elegant map that flawlessly delivers the aesthetic that it aims to bring to your world. It spawns you into your Minecraft world, next to a majestic windmill surrounded by beautiful and sprawling wheat fields. 
What this map lacks in complication and custom content, it more than makes up for, being one of the most well crafted maps we've seen. You can take a stroll around the idyllic landscape, or explore the nearby barn that stores both all your animals and tools, making it the perfect place to begin your survival adventure. All in all, this spawn is simple, but it's a great view and provides you with a shelter and plenty of storage for your early game. In this day and age, perhaps some peace and quiet is exactly what you need.
Paradise Castle by Black Arts Studios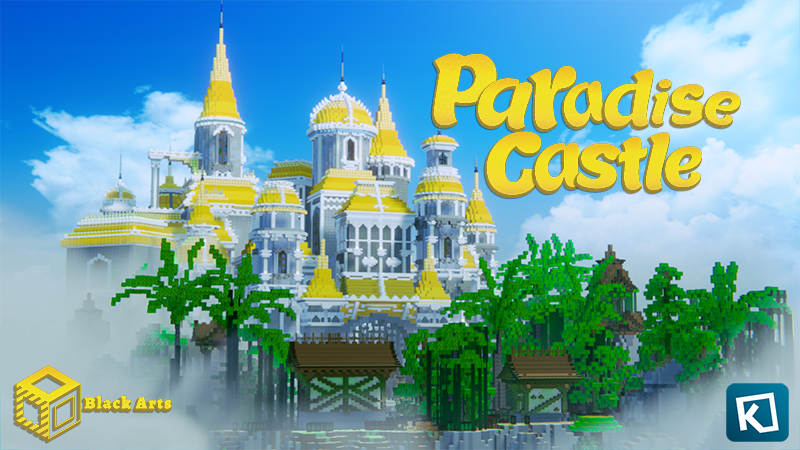 As you roam near your spawn location in your brand new Minecraft world, you notice a man made creation just through the jungle trees. As you get closer, you see a wonderful abandoned castle in the middle of the jungle! Paradise Castle by Black Arts Studios lets you spawn in a jungle biome near a beautiful castle filled to the brim with secrets and hidden easter eggs.
This map is perfect to play with your friends and have your own little role-playing survival adventure, but can also be a very effective place for a solo player's survival start. It's perfect for people who want a giant fortress as a base but don't want to put the effort into building it.
The Wart Hogging by Scai Quest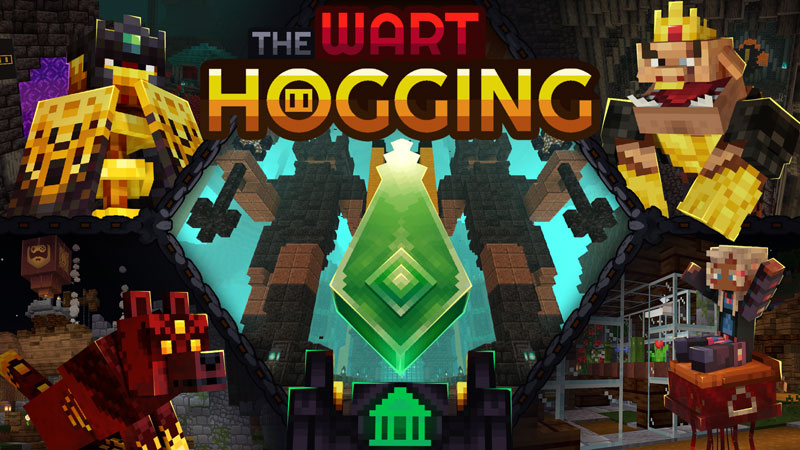 As you enter The Wart Hogging by Scai Quest, you might be wondering if you did in fact load in the map… but rest assured that you're perfectly fine! Though this is a survival spawn map, it is a little different compared to the rest. The map, on its own, looks fairly similar to normal Minecraft with minor changes but it really sets itself apart when it comes to new mechanics. 
The wart hogging covers it all from new ways to traverse the map,with newly added mounts, to things that were completely inaccessible in survival Minecraft, such as flight from creative mode! With the introduction of dozens of new mechanics, this is truly a map that will leave a lasting impression about the limits of survival maps. This map also comes with a whopping 8 free knight themed skins and is multiplayer compatible.
Fissure Citadel by BlockLab Studios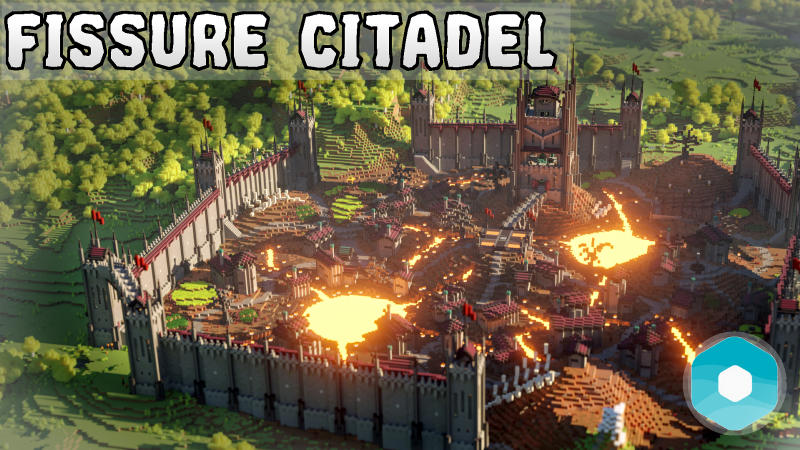 Following the tradition of saving the best for last, we introduce you with this incredibly huge fortress built at the apex of an active volcano. As one might expect from an ancient orc citadel, you can expect to find tons of interesting and secretive things spread throughout the fortress. 
Learn the history and culture of the orcs, while exploring secrets hidden deep within the fortress. If you want to kick back and sharpen your skills, you'll find the perfect training dummies at the archery range. After practicing at the range for a bit, you'll be able to hit the dungeon and see if you can defeat some ferocious enemies to loot some gear for yourself. This is the perfect map for a fantasy spawn, or if you're looking to recreate your favorite LOTR scene.
Conclusion
And there you have it! We hope that this article helped you find the perfect Minecraft Survival Map to kick off the new year. 
Looking for a more cooperative experience than just survival? Check out our Newest Maps of March 2020 for more options to play with your friends.