Hello hello, everyone! We hope you're having a great day so far. Welcome back to another "Best Of" compilation from Team Visionary. Today, we'll be covering some of the best Minecraft Skins on the Minecraft Marketplace for May 2021.
Minecraft is a game where you can do anything and be anything you want — and that's why we love it. Spend the day farming away in your potato fields, or take a night or two (always mine at night, folks!) spelunking away in the mines deep, deep under your cottage. And if you're playing on a server with friends, there are even more options: like building over the void on your skyblock islands, or clashing with other teams in fierce battles.  Why not take a look out our free minecraft marketplace recommendations too.

With so many activities and adventures, it's important to have a few (or a ton of) skins in your wardrobe — so that you love the look that you're rocking while you're conquering your Minecraft worlds. Here's a list of 5 of the most stylish and creative Minecraft skin packs on the market that we've hand-picked out for your use in May 2021! 
Free Choice Teens by Kubo Studios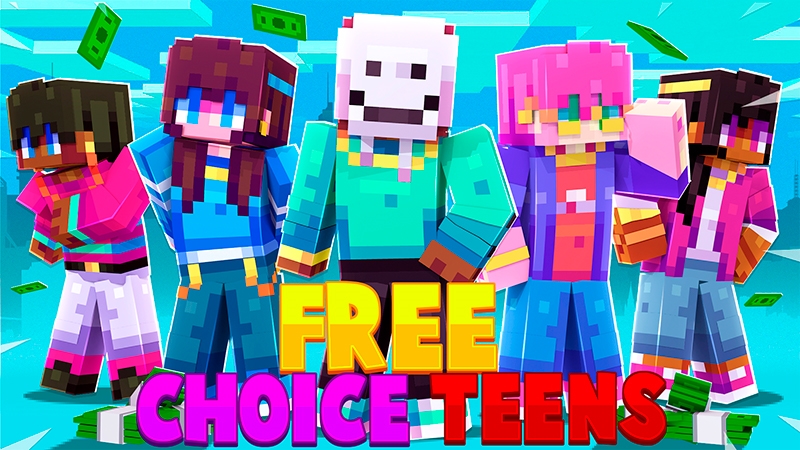 Just because you have to stay inside doesn't mean that no one can see you dress up! Rock some incredible outfits in Free Choice Teens by Kubo Studios. Inclusive and fashionable, you're sure to find a look that fits your style perfectly, whether you're looking to vibe in a hoodie, sweater, overalls or t-shirt! 
The skins in question in Free Choice Teens are the perfect blend of modern and vibrant — bright and cheerful without being eye – searing at all. Whether you're wearing these in a private Realm or server with your friends, or if you're heading out into a big public server to play minigames, you're sure to turn all heads your way with these bold fashion statements. 
Minecraft x UNIQLO Skins Vol 2 by Mike Gaboury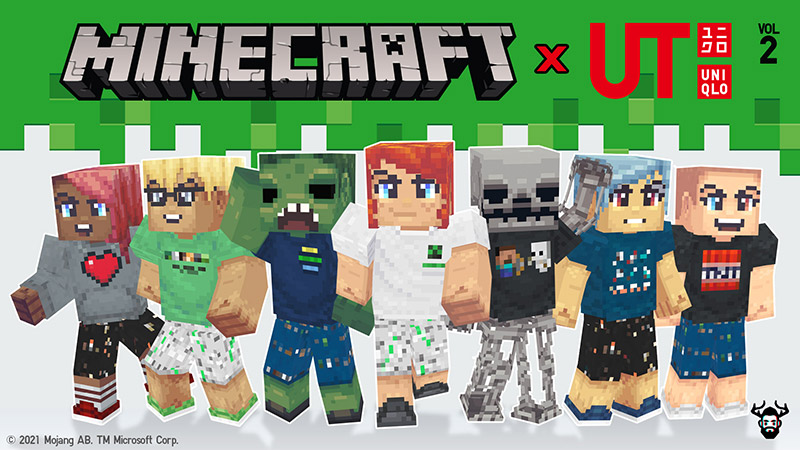 A new addition to the explosively popular Minecraft x UNIQLO skin collaboration series, Minecraft x UNIQLO Skins Vol 2 by Mike Gaboury hits it out of the park again with a series of gorgeous, stylish and inclusive outfits that will fit players of all shapes, sizes and personalities (even monsters like skeletons and zombies won't feel left out!). 
A HD skinpack with a beautiful artstyle, these skins dress the player in tactful Minecraft graphic tees that surmise the theme of Minecraft without being too much in your face. The wide range of expressions, hairstyles and colors will have you pressed to pick just one skin. If you find yourself enjoying the tee designs, be sure to also check out UNIQLO stores for these shirts in real life! Other options we recommend are the Minecraft Minigames, great fun and some excellent examples on offer.

Download Minecraft x UNIQLO Skins Vol 2 
Another Animal Onesies Pack by Giggle Block Studios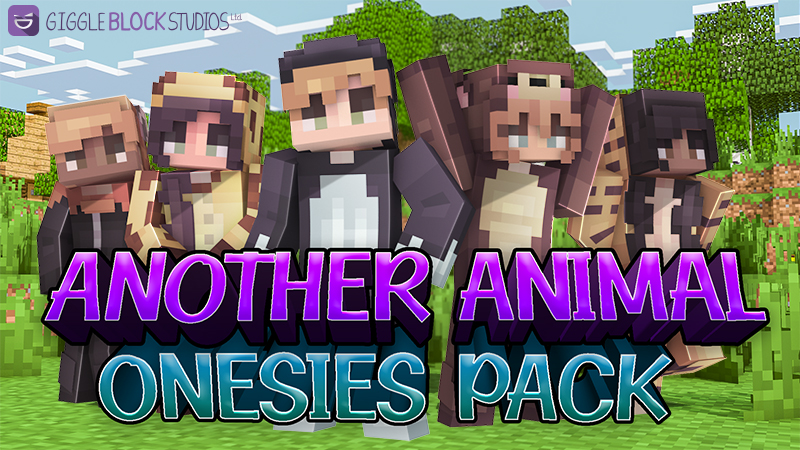 Want to dress in an oversized onesie and sip hot cocoa WHILE still embodying the spirit of Halloween? This skinpack is a must-have for all those late night slumber parties, channeling cute and comfy vibes while totally being a costume worthy of all the candy and treats.
With an absolute whopping 24 skins at an affordable price, this pack has every, and I mean every, fluffy animal you would ever want to dress up as. And then every color variation of that animal. Red panda? Check. Giraffe? Check. Tiger? Check, and in three different colors to boot. Another Animal Onesies Pack by Giggle Block is anything but just another onesie pack, toting the best bang for your buck if you're looking for some adorable and comfy outfits to chill in this Fall. 
Download Another Animal Onesies Pack
Galaxy Teens by Team Visionary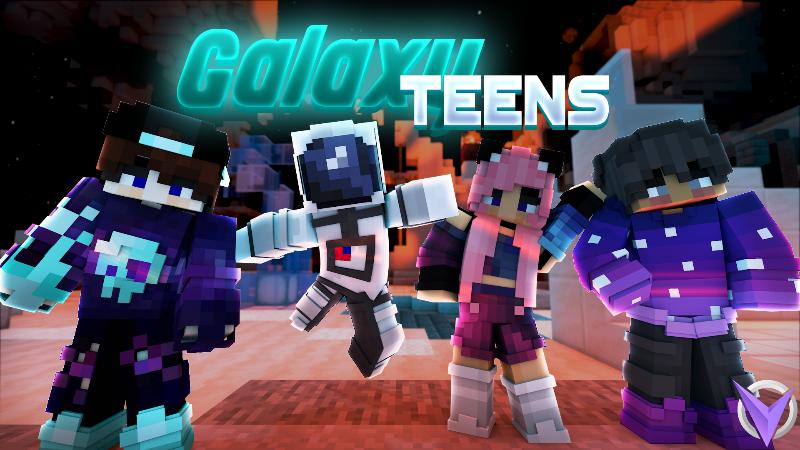 Delve into the deep unknown with this perfect pack of stylish, inclusive skins! Each of these whopping 12 skins encompass some form of theme relating to outer space, including vibrant galaxy purple ombres, moon, star and sun imagery, planets, and even an astronaut suit! There's no better set of looks to rock as you plunge through the ozone layer and explore the stars above and beyond. 
Travel across the Milky Way, make your new base on the planet Mars, or just take a casual float through infinite space — all while looking great with this skin pack that's literally out of this world!
Summer Beach Party by GOE Craft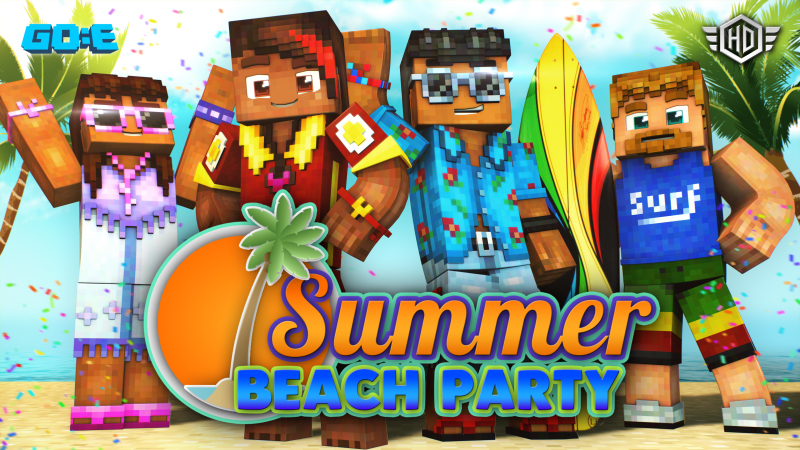 What better way to kick off the summer of 2021 than with a party on the beach! These skins are perfect for lazing around on the beach, laying on the warm sand and getting a thorough sun tan while the waves lap at your feet. Take to the waves and start surfin', or sit on your little lifeguard tower and make sure everyone else stays safe.
The pack comes with 8 wonderful HD beach – themed skins. When the music starts, it's time to dance, so don't be shy, this is your chance. Now is the time to enjoy the sun, summer fun has just begun!
Conclusion
We hope you found something in this list to quench your need for stylish and creative Minecraft skins. But sometimes, you might have an idea for a Minecraft skin that no one else has ever had before. Or, no one's quite executed your vision the way you wanted it to be. 
When that happens, it's never too late to learn how to make your own skin! Happy creating, and thanks for the read!