Hello, everyone! We at Team Visionary hope that you've had a great week. Today, we have a spectacular list of the newest and best Minecraft minigame maps of January 2021 for you guys. 
Minecraft is a lot of things to a lot of people: for some, it's a fun and casual pastime; for some, it's a career and full-time job. Some players live for the adrenaline rush of competing against other players in heated, bloody battles. Others might spend their Minecraft days tilling away at wheat fields, and their nights huddled in cozy little farmhouses. 
For the community of creative content creators, however, this wonderful game and its flexibility is nothing less than their own personal universe, a platform to build and create where the sky's the limit (and sometimes not even then). Minigame maps are the perfect example of this, where content creators manage to take a game based in open-world survival and turn them into all sorts of creative gamemodes: parkour, survival games, PvP, mafia-based and other genres that you can enjoy with your friends.
Without further ado, let's get into things!
Holiday Furniture by Meatball INC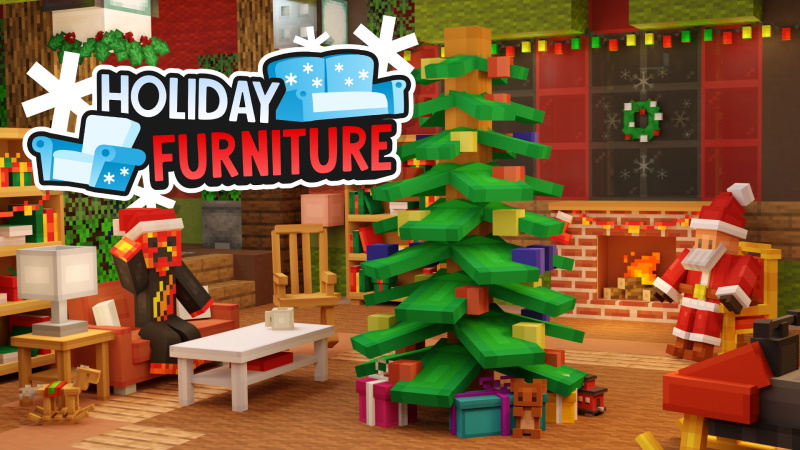 Christmas is over, but that doesn't mean we can't bask in the holiday cheer just a little longer! Santa's been so busy handing out gifts that he's neglected his home, and it's falling apart — and he needs your help in Holiday Furniture by Meatball Inc! Join forces with his squad of elves and help Santa decorate the North Pole; with 150 new, beautiful custom furniture models, massive and detailed builds, and usable custom vehicles, the possibilities are literally endless!
The map also comes with tons of custom games and activities with unique mechanics that are sure to keep you and your friends entertained as you explore the map. These games include a present hunt, sled race and ice hockey — flex your superior minigame skills over your friends in these winter themed games, or take the ATV or Snowmobile out for a whirl in the custom-built winter course. And last, but certainly not least, kick back your feet and relax while taking a joy ride on one of the prancing reindeer!
Cafe Simulator by Waypoint Studio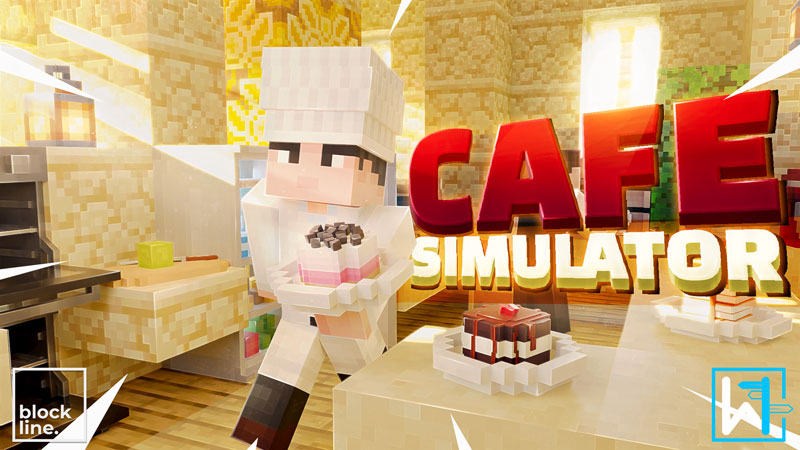 With the new year comes new resolutions — and if your new year's resolution was to start your own cafe, here's your chance! Cafe Simulator by Waypoint Studio is an incredibly fun, dynamic minigame map where you and your friends have to prepare and serve scrumptious meals to customers. With 10 unique levels and different cafes to go through and 15 custom modelled and textured meals and drinks, there'll never be a dull moment as you chop, boil and roast your way to victory. 
The map is also extremely well-made, with custom models for kitchen appliances and completely unique animations, music and sound effects. You'll also get 2 free restaurant-related skins, so that you can look the part. Of course, this map is also completely multiplayer friendly, and you'll be able to hire your friends as your sous-chef(s) in this unique experience.
Sky Race by Nitric Concepts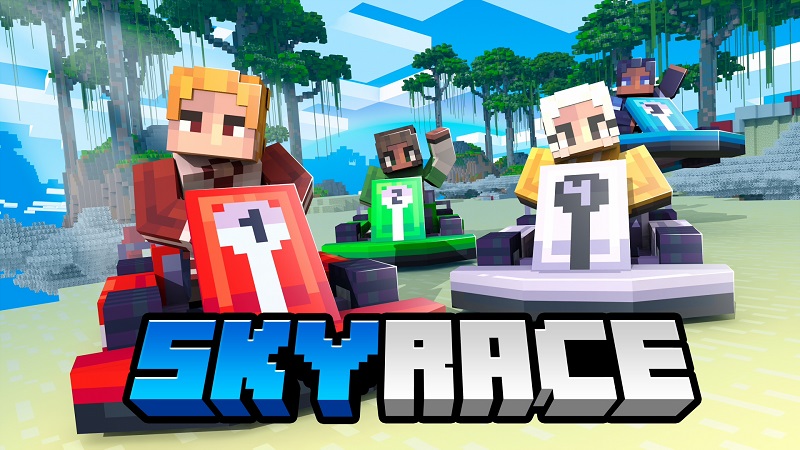 It's a race against time (and your friends) high up in the sky, in the minigame map Sky Race by Nitric Concept. Drive your bright and colorful vehicles straight through the finish line, across four incredibly detailed and thematic race tracks. 
Of course, driving isn't all you'll be doing in these races. The map comes with tons of unique battle abilities that you can pick up and use to gain an advantage against your competitors. Plus, learning how to use your functional, custom go-karts and their awesome mechanics will be a challenge in and of itself. Practice, master the wheel, and your friends in the dust in this unique minigame map!
Rover Mission by CreatorLabs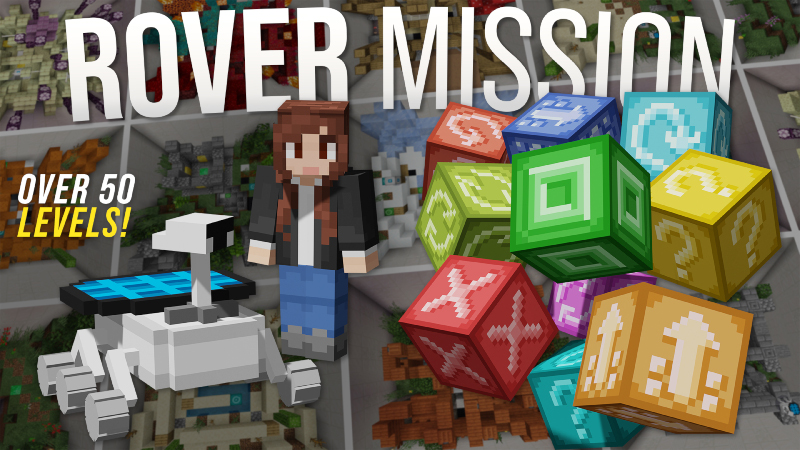 Ever dreamed of working with awesome, high-tech robots? With Rover Mission by CreatorLabs, those ambitions are no longer just a dream. You've been selected to help with the Rover program, in which you'll be solving tough puzzles and learning how to help program the Rovers at the same time. 
Your goal will be to program the rover to reach the emerald block in each level, and with over 50 levels in the simulator and trophies for each level, you'll be immersed in the world of Rover for ages before emerging with a sharper wit than before. This map is one of the most unique — and challenging — ones on the market, and will not only be a fun experience but also a highly educational one that will teach you the logic behind programming and coding. It's also super well made, with custom cutscenes and models — and of course, it's completely multiplayer friendly.
Parkour: Noob vs Pro by Waypoint Studios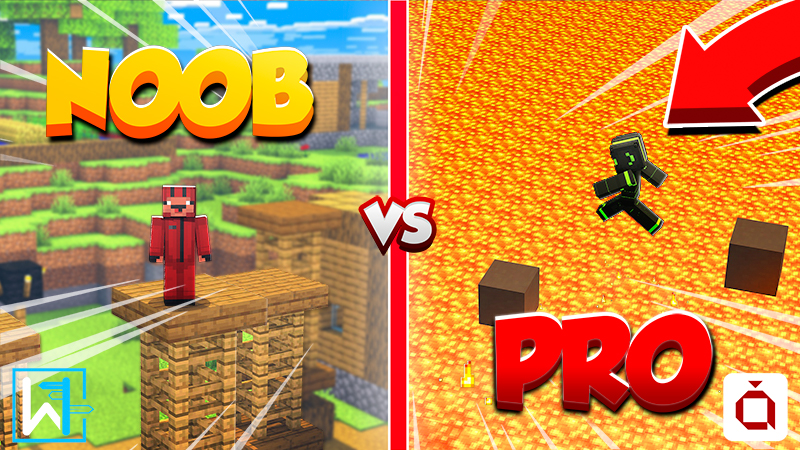 Whether you're new to the Minecraft parkour scene, or if you're a pro looking to refine your skills, Parkour: Noob vs Pro by Waypoint Studios has got something for you. With a massive, whopping 30 different challenging parkour levels, this map has difficulties ranging from super easy to rage-quit worthy. 
Try out the new, unique Multiplayer Rally mode with your friends, beat each other's times, and challenge each other to find the fastest shortcut through each of the challenges and levels. The map also comes with 4 beautiful custom skins, making it a definite must-have if you're interested in parkour at all.
Conclusion
And there we have it! Will you choose to have a fast-paced race with your friends in "Parkour: Noob vs Pro", or will you rack your brains and solve the puzzles in "Rover Project"? These games are yours to discover, take part in and dominate! Which one will you choose to venture forth into, first?
As lockdown continues in various parts of the world, we know that it might be getting difficult to deal with being away from our friends and sometimes, family. We hope that with these Minecraft minigames, you'll find the perfect one to play with your friends. 
Looking for something to play cooperatively, rather than competitively?? Check out our Best Winter Survival Maps To Kick Off 2021 for more options to play with your friends.