Hello, everyone! We at Team Visionary hope that you've had a great week. Today, we have a spectacular list of the newest and best Minecraft minigame maps of December 2020 for you guys. 
Minecraft is a lot of things to a lot of people: for some, it's a fun and casual pastime; for some, it's a career and full-time job. Some players live for the adrenaline rush of competing against other players in heated, bloody battles. Others might spend their Minecraft days tilling away at wheat fields, and their nights huddled in cozy little farmhouses. 
For the community of creative content creators, however, this wonderful game and its flexibility is nothing less than their own personal universe, a platform to build and create where the sky's the limit (and sometimes not even then). Minigame maps are the perfect example of this, where content creators manage to take a game based in open-world survival and turn them into all sorts of creative gamemodes: parkour, survival games, PvP, mafia-based and other genres that you can enjoy with your friends.
Without further ado, let's get into things!
Solar Parkour by Waypoint Studios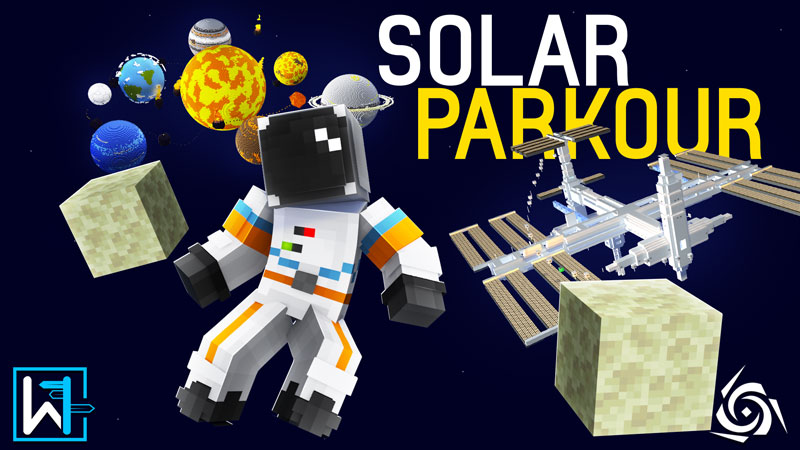 Visit the stars and make your mark on the moon with Waypoint Studio's Solar Parkour minigame map! Hop, skip and jump your way through the cosmos as a brave and ambitious astronaut, to chart a path that mankind has never before seen. This map especially stands out with its beautifully large builds that are sure to immerse you in the vast, endless feeling of space. 
Each level contains loot and surprises of their own, but do be careful: each new planet that you visit will become increasingly harder and harder to traverse, and much more dangerous. Can you beat the impossible final level: the Sun? 
This minigame map also comes with two bonus levels: the Meteor and the ISS, as well as two custom astronaut skins, so you can float about in space while looking the part!
Find the Imposter by Dodo Studios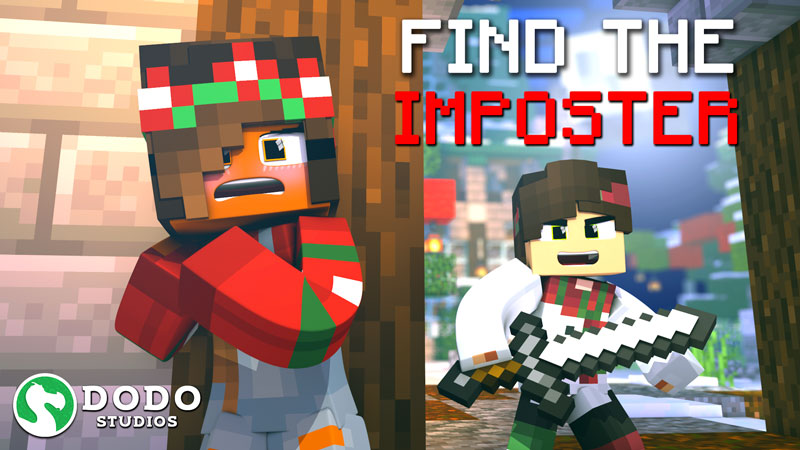 Just in time for the explosively popular indie game Among Us' grand victory of the 2020 Game Awards, Find the Imposter is a deception-based game that follows the tried and true formula of Mafia, Town of Salem, Werewolf and of course, Among Us. 
In a huge, festive, and lavishly decorated town, you and your friends are thrust into match after match of trust, betrayal and lots and lots of problem-solving. There is one bloodthirsty imposter hiding among you, and its the townsfolk's job to recognize the signs and sniff out the imposter before they lay waste to the holiday spirit. Of course, there are also roles such as the Detective, tools to help you eliminate the imposter once and for all, and lots of presents around the map to open for loot.
Grab a couple of friends and give this map a try! But be warned, your friendship may end up in tatters afterwards… 
Super! Laser Tag by Pixels & Blocks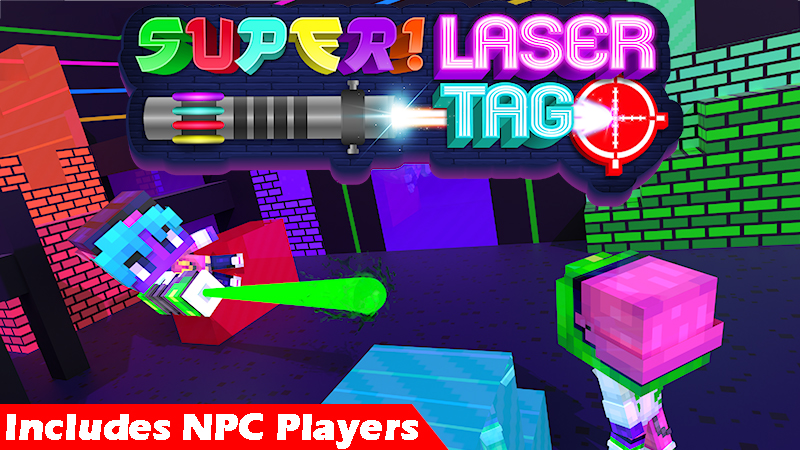 As 2020 comes and goes, fun IRL activities like paintball, laser tag and going out for lunch with your friends are starting to seem more and more like relics of the past. However, that's not to say that you can't still have a blast in-game on Minecraft with all your friends, especially with how versatile some of these minigames are.
This map itself consists of a massive laser tag map, built in a dark room and decorated with tons of flashy, neon obstacles that you can hide behind while no-scoping your friends. Take part in an action-packed, fast-paced Super Laser Tag tournament with your friends and family, and emerge the champion of tag!
Autumn Droppers by Giggle Block Studios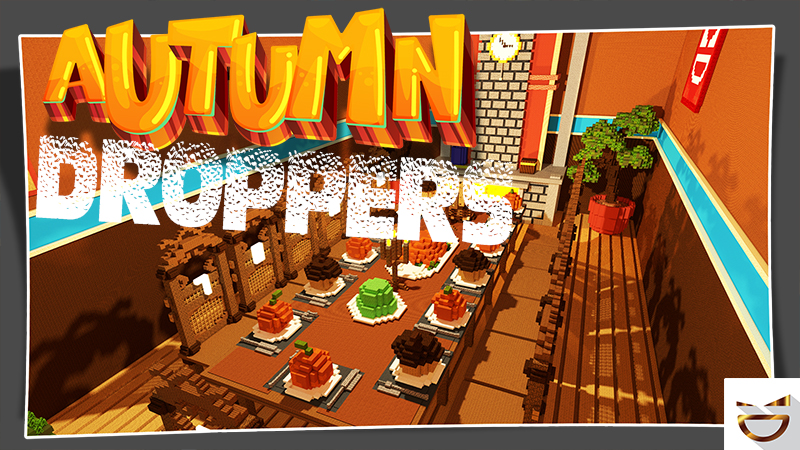 Autumn might have come and gone, but its cozy, festive spirit lives on within this exciting Autumn Droppers map by Giggle Block Studios. Twist and turn your way to victory in an autumn-themed map bursting with orange, red and the smell of hot cocoa! 
If you're unfamiliar with Dropper maps, they involve you and your friends falling very, very long distances through the air and trying to avoid obstacles as you go. Claim victory with your reflexes and skills while your friends go splat on the blocks whizzing by you, in these 13 challenging but rewarding Dropper challenges. This map also comes with tons of free, epic skins! 
Lava Run by Kubo Studios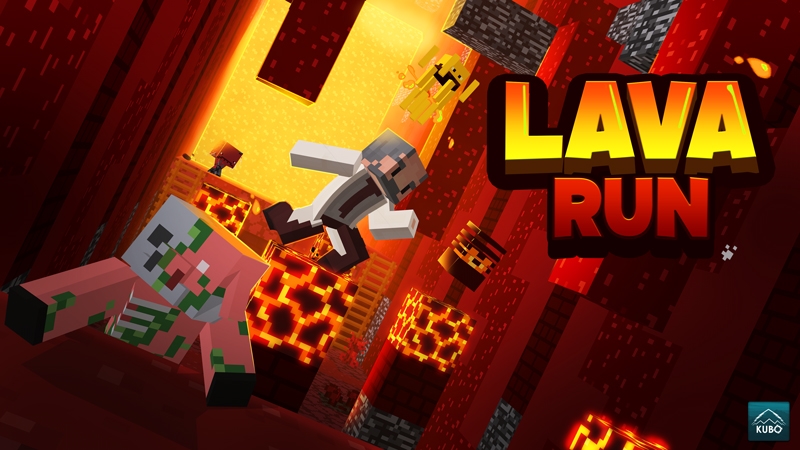 Do you know Minecraft's mechanics like the back of your hand? Are you a God at parkour who can perfectly time your leaps to cross even the most impossible of chasms? Then this map is the perfect one for you! Lava Run by Kubo Studios introduces a dynamic multiplayer minigame where you and your friends must compete to escape from the rising lava flow behind you, all while keeping your wits about and parkouring across challenging puzzles. 
This map also comes with three levels of difficulty: Easy, Medium and Hard, so that those who want a challenge can get it, but those who are a little lacking in the parkour department (*raises hand*) can still have a fun time. Oh, and a tip from the map creators: JUST KEEP RUNNING!
Conclusion
And there we have it! Will you choose to have a fast-paced brawl with your friends in "Super! Laser Tag", or will you slowly bide your time and put together the clues to "Find the Imposter"? These games are yours to discover, take part in and dominate! Which one will you choose to venture forth into, first?
As lockdown continues in various parts of the world, we know that it might be getting difficult to deal with being away from our friends and sometimes, family. We hope that with these Minecraft minigames, you'll find the perfect one to play with your friends. 
Looking for something to play cooperatively, rather than competitively?? Check out our Newest Adventure Maps of December 2020 for more options to play with your friends.