Today, we're here with the 5 Best Minecraft Mashup Packs of August 2021. 
These are the best Mashup Packs we could find to kick off the start of 2021 with — enjoy!
Mutant Apocalypse Mash-up by Everbloom Games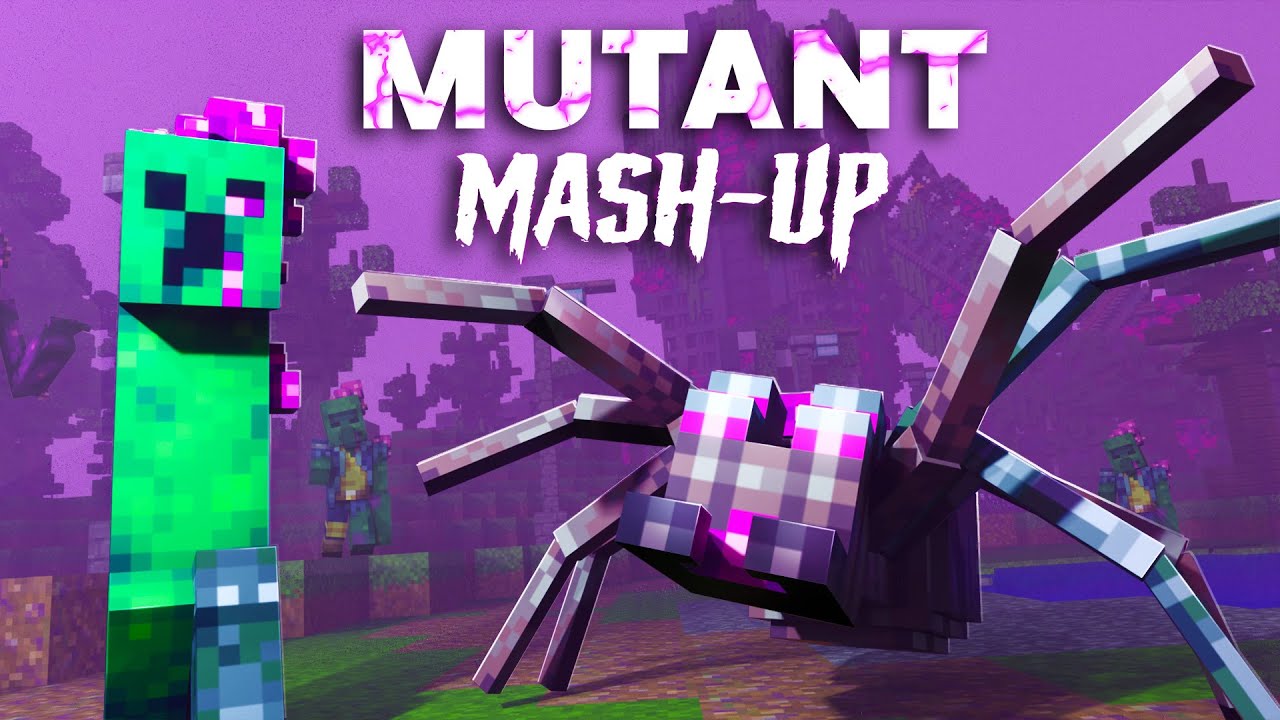 Venture through the ruins of a massive, collapsed city. Team up with the last vestiges of humanity to discover the mutant nest in the middle of a once-bustling city, hunt down horrifying mutant monsters and complete quests to uncover the truth of what happened to your world.
Mutant Apocalypse Mash-Up immerses you in the gritty truth of a post-apocalyptic world, with a fitting resource pack, scary custom models, and a deep, dark lore woven through the story. Collectibles and quests will slowly reveal the intricate truth of the apocalypse, and you'll need to keep fighting through mutant monsters to collect them all. Luckily, the map also comes with custom vehicles that'll make mowing down these mobs a piece of cake.
The map also states that you can run this in your current world to turn it into a mutant apocalypse! Though we'd really recommend that you make a backup of your world first, of course…
Download Mutant Apocalypse Mash-up
Star Wars by Minecraft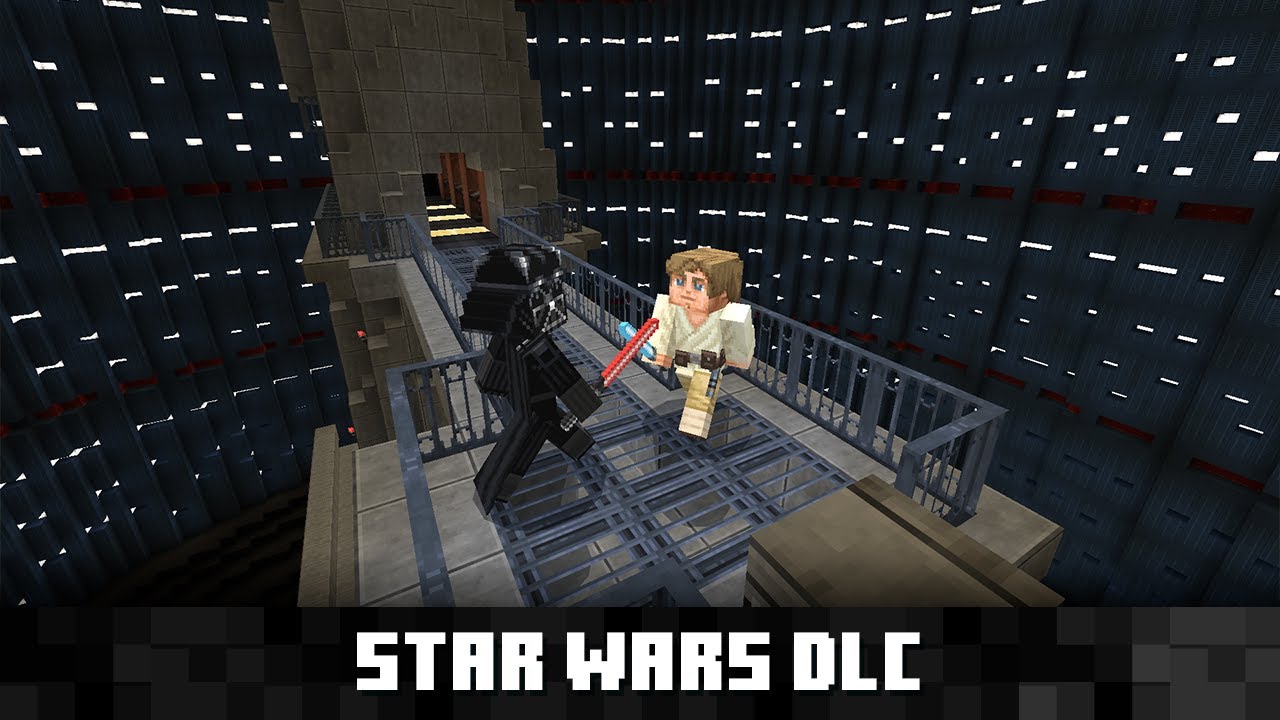 Live out your wildest Star Wars fantasies with this epic mash-up pack, released by the official Minecraft team themselves! STAR WARs by Minecraft promises characters and locations from the original trilogy, as well as from the explosively popular Mandelorian series. 
Getting this pack will allow you to explore the galaxies as plenty of major characters from the Star Wars universe. Use these skins to visit iconic areas and places, delving deep into the Death Star or exploring the home plant of Anakin Skywalker. All of the mobs are also getting a makeover, too, to look more like the wonderful cute and terrifying creatures of the movies. If you are looking for inspiration why not check out our Minecraft Building ideas section of our website, it is packed with suggestions. Everything you see in the packs are from the original trilogy and The Mandalorian Series.
Download Star Wars 
Valhalla Mashup by Atheris Games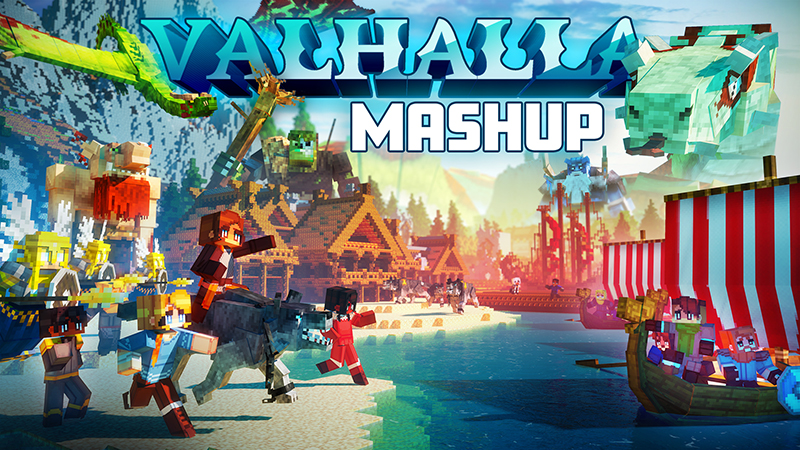 Gear up, adventurer! Unlock the secrets of Valhalla and explore the sprawling, massive city. Fight your way through the winding dungeons, puzzles and mazes scattered across the legendary lost city of Valhalla! Pit your strength and skill against the vicious creatures that roam the land, and brave the hazardous traps of the island! 
This map promises unforgettable battles in its unique, open-world gameplay, and it's certainly poised to deliver. Valhalla Mashup by Atheris Games boasts a vivid, bright and colorful open world. Embark on a long adventure with tons to do, explore and kill! The map is beautifully built, the monsters all come with custom models and mechanics, and you'll be able to explore Minecraft with never-before-seen vehicles and mounts. 
This mashup pack also comes with 16 gorgeous HD skins to keep you warm during your harrowing journey! 
Interstellar Builder Mashup by Atheris Games
Countless threats have come to threaten life on earth, and now it's time to leave our planet in search of better ones out there. In Interstellar Builder Mashup by Atheris Games, the humans have decided it was necessary to leave Earth and settle among the millions of planets out there in the universe. Generations before you have created vast civilizations on these planets, and now it's  your turn to follow their lead and do the same. If you are looking for inspiration then take a look at the Team Visionaty list of the 12 must try Minecraft mods of all time.

You've just landed on planet 0010, located in the far corners of the Andromeda Galaxy. This plant was believed to be uninhabited — that was until you came across the hostile alien-like life living here. Even with this new threat, it's your job to build a civilization and customize it so that more humans can come and settle here. Getting this pack will give you 12 new HD skins to play with, 50 amazing furniture pieces, and 25 fantastic custom vehicles.
Download Interstellar Builder Mashup
Chinese Garden Mash-up by Linscraft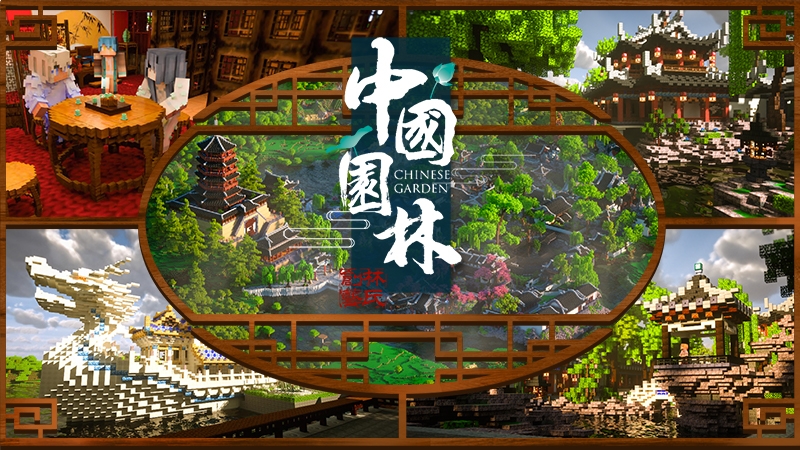 For millennia, the art of gardening has been a huge part of ancient Chinese culture. Truly skilled gardeners are able to meld together the harmonious images of stones, water, trees, flora and foliage into a beautiful painting full of life and color. Today, you will be the gardener, and you will be producing your best masterpiece yet. 
Undeniably, Chinese Garden Mashup by Linscraft is one of the most beautiful pieces of content on the market, period. You can really tell how much love and passion has been put into the pack, from the vibrant colors and detailed textures to the custom models and attention to cultural detail. Chinese Garden Mashup includes a whopping 47 custom furniture models and 10 garden bonsais for you to tend to and grow. The map also represents historical Chinese architecture in its buildings and massive dragon-head boat. 
This mashup pack also comes with 15 skins for you and your friends to look the part while building up and lounging in your very own Chinese Gardens.
Download Chinese Garden Mash-up
Conclusion
And there we have it! Forge your own legendary tales of valor and strength in the Valhalla Mash-up Pack, enjoy some zen relaxation in the Chinese Garden Mash-up Pack, or fight your way through a mutated wasteland in Mutant Apocalypse Mash-Up. What world will you venture forth into first? 
With such a wide range of franchises, we certainly hope that you've managed to find tons of fun-filled hours amidst this list. Enjoy!