Hello! We at Team Visionary hope you had a nice week! Today, we're here with the 5 Best Minecraft Mashup Packs of 2021, Part 2! 
Here are some examples of such creativity where map designers, writers and artists have come together in unity to create incredible experiences in the form of mashup packs. 
Mashup packs are all-in-one experiences that include a resource pack, beautiful builds, custom mechanics, models and textures, and most importantly: hours and hours of fun! They're guaranteed to give you the most bang for your buck, and they're perfect for any player looking to sink a few fun-filled hours into Minecraft with a group of friends. 
These are the best Mashup Packs we could find to kick off the start of the second half of this hectic year with — enjoy!
Mob City Mash-up by Cyclone
Minecraft on its own comes with a ton of lovable mobs and animals, but unfortunately, some aren't the most cute-looking, or friendly… especially when you've just built a cute wooden cottage and you hear a hiss from behind you… So if you're looking to brighten up your world a little bit to shine a new light on even the scariest of monsters, then Mob City Mash-up by Cyclone is the mashup pack for you!
This wonderfully whimsical mashup pack promises to deliver on a peaceful land filled with super cute, toy-like mobs for you to interact with, and it certainly delivers! Every entity has been redesigned in an adorable, shiny, "chibi" art style. Pick your favorite outfit out of the six awesome free skins and head right into the heart of a gorgeous city, to explore a massive metropolis full of fun and wonder. 
This pack comes with the aforementioned six free skins, as well as a modern, minimalistic resource pack that you can use for both survival and PvP, and a huge city build — talk about bang for your buck!  If you mixed the Part one version of this subject, why not take a look at the Mash-up Packs Part 1 resource.

Lucky Plants Mash-Up by Teplight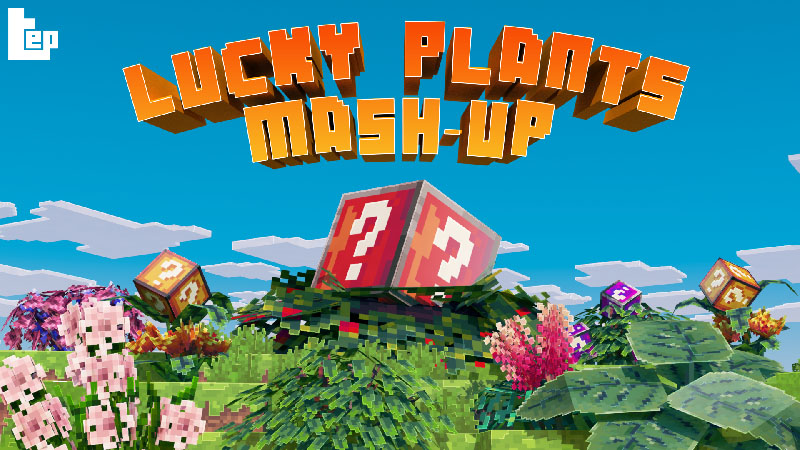 The Lucky Blocks gamemode has seen a lot of popularity on the market, and unfortunately, as with most popular gamemodes, there have been tons of bland, washed up takes on the whole thing that can get a little tiring. Thankfully, Lucky Plants Mash-Up by Teplight isn't one of them! If you're a fan of Lucky Blocks looking for a new and unique take on the tried and true Lucky Blocks gamemode, then you're in luck (pun intended)! This mashup is exactly what you're looking for.
Lucky Plants Mash-Up takes what makes Lucky Blocks so great — the delightful surprise of finding rewards in each Lucky Block, as well as the suspense as you crack one open: is it loot, or is it a horde of creepers primed and ready to ruin your day? However, this pack adds its unique twist to the gamemode, in the form of plants! You'll be able to grow your very own Lucky Plants in your farm, ranch or backyard. Wait for them to bloom into absolutely gorgeous custom-rendered plants, and see what you get! Be careful not to overwater them though, and maybe bring a friend who has a green thumb or two.
City Mash-Up by Everbloom Games
Looking for a map with tons of secrets to discover but getting a little tired of all those fantasy maps out there? (Sorry, Chrome Hills Medieval Village!) Wanting to stretch your legs out in a more modern city? City Mash-Up by Everbloom Games might just be the perfect map for you! Custom tailored for roleplaying purposes, this mash-up pack offers a massive, detailed city. If you want to learn more about Minecraft mods and more, check out the Team Visionary Minecraft Skin Template examples on one of our learning resource page.

Explore this whopping 800×800 content-filled city alone, or with your friends. With over a thousand hand detailed rooms there are stories and secrets behind every closed door. Plus, enjoy a free texture pack that offers complete textures for custom furniture blocks. With over 150 places to explore, you're sure to spend hours and even days completely charting out this city!
Chrome Hills Medieval Village by Syclone Studios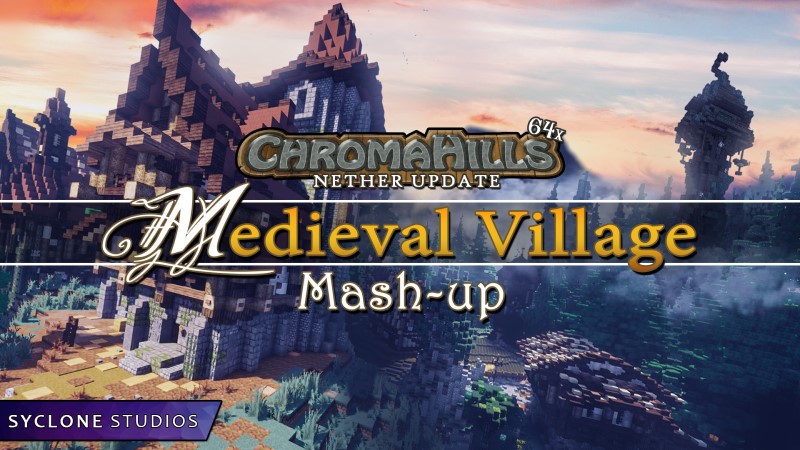 The sorry excuses for villages in vanilla Minecraft no longer cutting it for you? Want to experience a real fantasy adventure among beautiful towns, interactive NPCs who give you quests? Chrome Hills Medieval by Syclone Studios will completely change your perspective of Minecraft, and you'll never be able to go back to vanilla survival again! 
Every great journey must begin somewhere, and for you that journey begins with this pack. Spawn in a beautiful medieval village surrounded by a dense forest. This pack offers 3 different modes to pick from, vanilla survival, roleplay or questing — ensuring that no matter what you and your friends are into, this is the perfect map for it! The pack includes 10 free medieval themed skins alongside Chroma Hills HD, which is a lovely 64×64 fantasy texture pack..
Download Chrome Hills Medieval Village
Tropical City Resort by Team Visionary 
A bit of a shameless self-plug here, but hey, we think our stuff is pretty great. Tropical City Resort by Team Visionary is a mash-pack that just oozes summer vibes — from the name, to the gorgeous builds, to the custom mechanics and models. With the weather shifting from breezy to freezing soon in some places, this Tropical City Resort is sure to transport you to another world where you can enjoy the sun again.
This resort pack comes with a mind-blowing 29, completely custom and functional vehicles that you can drive around the city and wow your friends with. Go to the zoo and play with the 38 zoo animals included in the mashup, lounge around in any of the stylish and modern apartments — the world is yours! Plus, the pack comes with an absolutely amazing 80 skins for every occasion that you and your friends can enjoy sharing.
Conclusion
And there we have it! Take a long, relaxing vacation in the Tropical City Resort with your friends, befriend cute creatures in the Mob City Mash-Up, or start your hero's journey in the quaint little towns of Chrome Hills Medieval Village. What world will you venture forth into first? 
With such a wide range of genres and maps, we certainly hope that you've managed to find tons of fun-filled hours amidst this list. Enjoy!