Hello! We at Team Visionary hope you had a nice week! Today, we're here with the 5 Best Minecraft Mashup Packs of May 2021.
Minecraft is a lot of things to a lot of people: for some, it's a fun and casual pastime; for some, it's a career and full-time job. Some players live for the adrenaline rush of competing against other players in heated, bloody battles. Others might spend their Minecraft days tilling away at wheat fields, and their nights huddled in cozy little farmhouses. 
For a small community of creative content creators, however, this wondrous game and its flexibility is nothing less than their own personal universe, a platform to build and create where the sky's the limit (and sometimes not even then). 
Here are some examples of such creativity where map designers, writers and artists have come together in unity to create incredible experiences in the form of mashup packs. 
Mashup packs are all-in-one experiences that include a resource pack, beautiful builds, custom mechanics, models and textures, and most importantly: hours and hours of fun! They're guaranteed to give you the most bang for your buck, and they're perfect for any player looking to sink a few fun-filled hours into Minecraft with a group of friends. 
These are the best Mashup Packs we could find to kick off the start of 2021 with — enjoy!
Luxuries of Freedom City by Team Visionary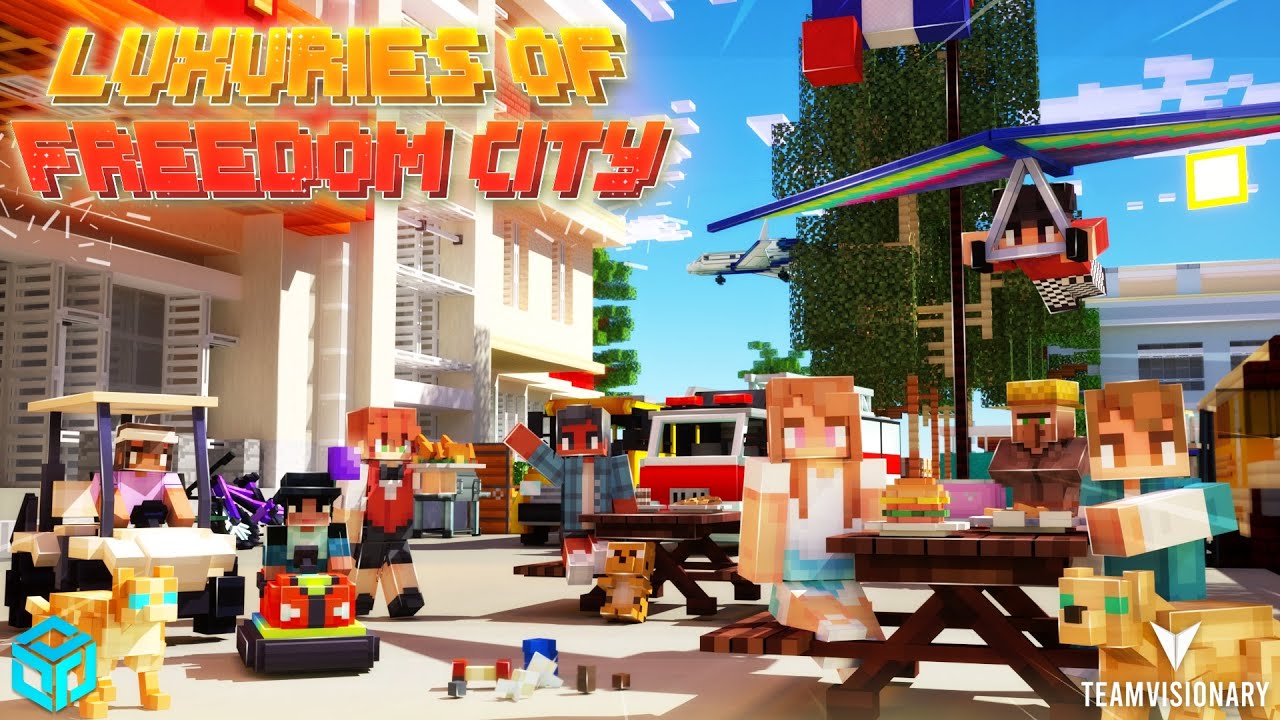 The brand new City of Freedom is ready to be moved into, and you're one of the lucky people selected to do it! Luxuries of Freedom City by Team Visionary drops you right into a majestic city of freedom and luxury. Enjoy a huge open world to explore, and tons of fun minigames to play with your friends!
Invite your friends over to have an epic roleplay session, go on treasure hunts with them, or play around with the custom vehicles. Plus, you'll be able to customize your massive mansion to fit everyone's tastes! Of course, this map also includes a completely custom – made texture pack for the map. Every new item and vehicle also gets their own custom textures. In all, this map adds 60 new furnitures, 54 vehicles, over 40 props, an amusement park with 7 rides, 40 new HD skins, 11 new mobs and 11 unique mini-games to enjoy with your friends! If that's not bang for your buck, then we don't know what is! 
Download Luxuries of Freedom City
Ninja Mash-Up by Everbloom Games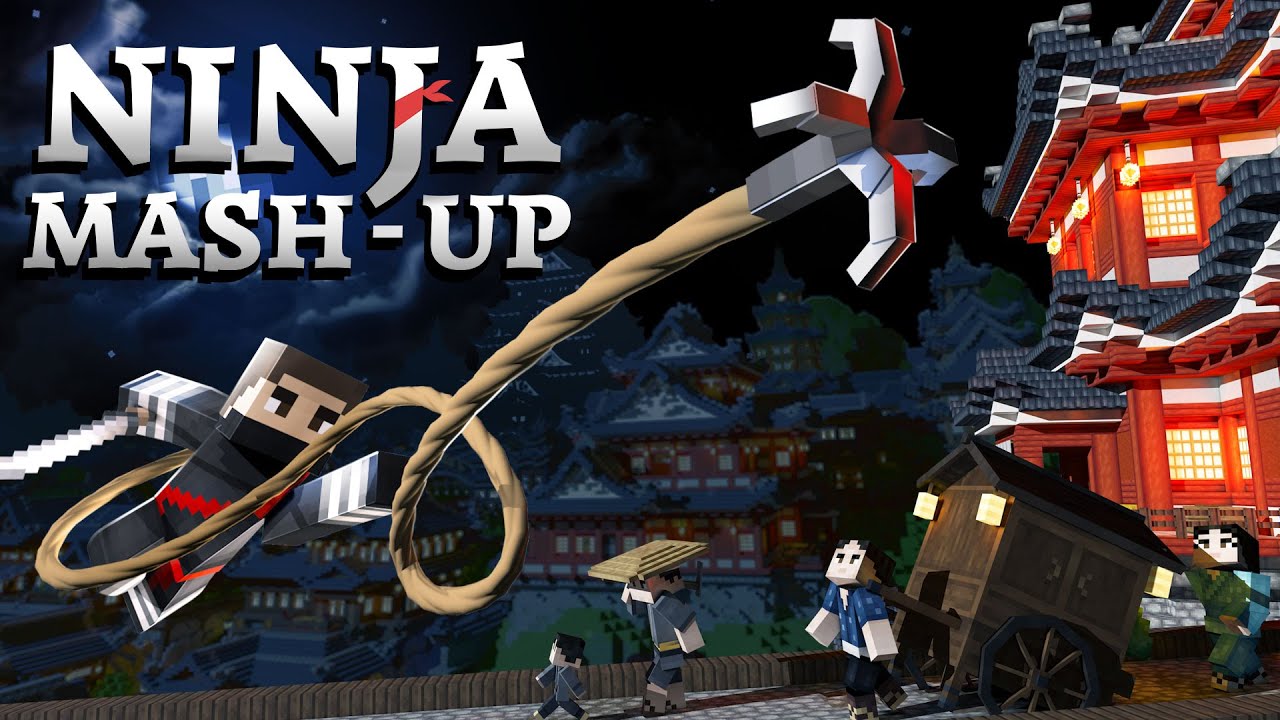 Jump back in time to ancient Japan, where the shogun rules over the city in the day, and ninjas own the city at night! Bring your friends and experience what it's like to be a ninja, regular citizen, or even the shogun themselves! 
This map depicts an amazing and detailed 19th century Japanese city that you can explore. Everything has been tailored to fit the Japanese style texture pack, which will you all yours to keep so that you can even use it in other worlds of yours! The map overall is made with great attention to detail and offers a wonderful, vibrant color palette that stands out beautifully. 
Enjoy this mashup pack with your friends and roam through the city with a functional grappling hook — or, if you're looking to get a little training, you can hit the dojo and fight an endless waves of mobs and see who outlasts everyone else. This is overall a great mash-up pack with tons of detail and unique models, and we highly recommend it!
Monster School by Team Visionary
Be careful, the entire school's been taken over by monsters! Something strange has descended upon the city, turning not only the whole school into monsters, but the entire city as well. Luckily, however, you seem to be immune to this curse! And so you've set out on a journey to free everyone from this curse and solve the mystery of the monsters.
Roam around the city using any of the 13 new custom vehicles, fighting off monsters and defeating the 4 unique bosses. Enjoy dynamic combat while listening to the 5 new spooky songs, and dress up in any of the 80+ beautiful, scary skins that this pack offers. Check out the top Minecraft resource packs page to learn more about popular packs.

Valhalla Mashup by Atheris Games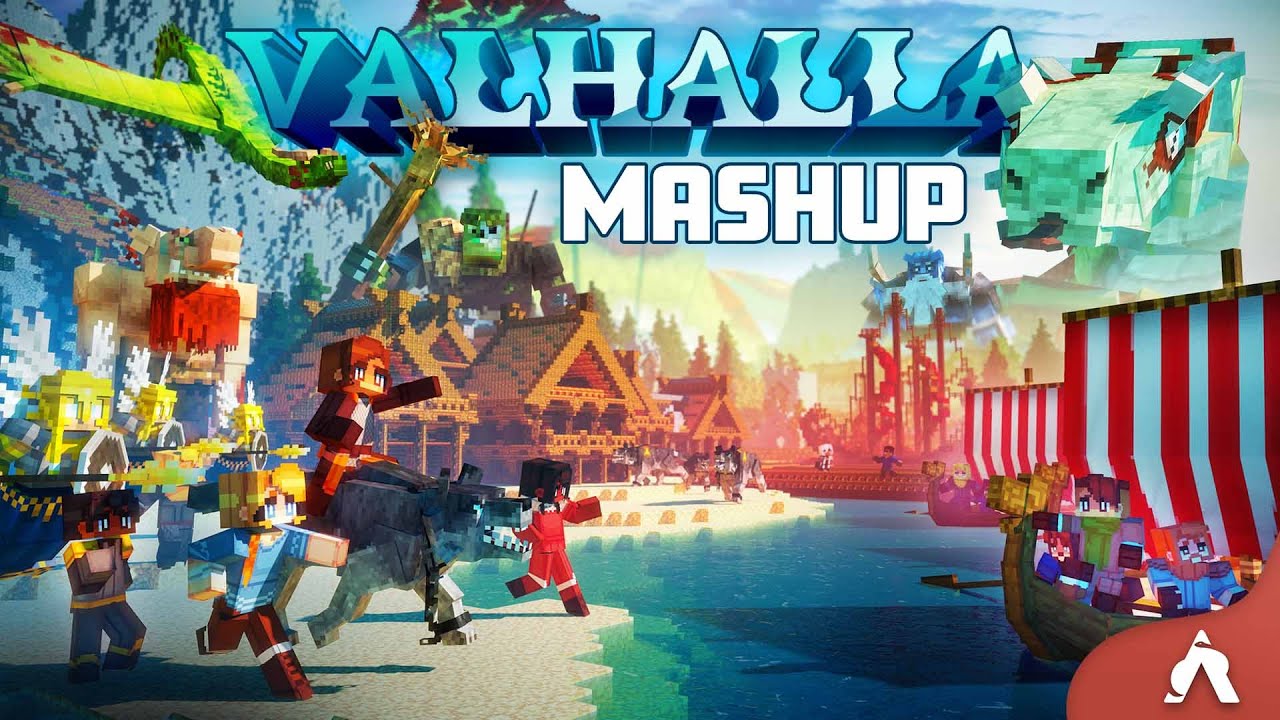 Gear up, adventurer! Unlock the secrets of Valhalla and explore the sprawling, massive city. Fight your way through the winding dungeons, puzzles and mazes scattered across the legendary lost city of Valhalla! Pit your strength and skill against the vicious creatures that roam the land, and brave the hazardous traps of the island! 
This map promises unforgettable battles in its unique, open-world gameplay, and it's certainly poised to deliver. Valhalla Mashup by Atheris Games boasts a vivid, bright and colorful open world. Embark on a long adventure with tons to do, explore and kill! The map is beautifully built, the monsters all come with custom models and mechanics, and you'll be able to explore Minecraft with never-before-seen vehicles and mounts. Other cool custom mindcraft skins information is available at Team Visionary too.

This mashup pack also comes with 16 gorgeous HD skins to keep you warm during your harrowing journey! 
Anime Mash-up by Everbloom Games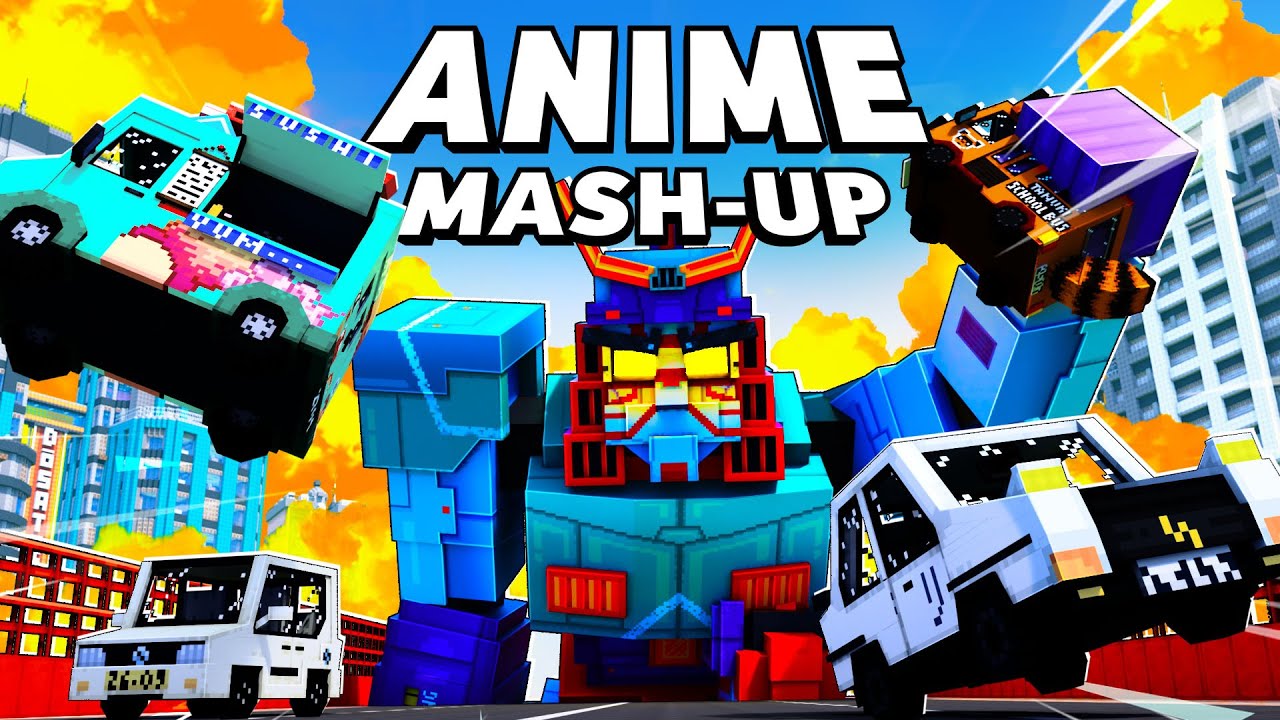 Explore a massive city right out from your favorite anime. The city is filled to the brim with amazing detail and all the buildings and houses are fully furnished with detailed interiors. There are tons of secrets to uncover and even more games to discover! 
If you're in a fighting mood, make your way over to the arena and challenge the giant robot boss to see if you're ready for the ultimate challenge! With new vehicles, mobs and much more, this is a great map for roleplaying and even comes with its own anime themed texture pack that you can use in other worlds as well! Learn more facts surrounding the use of a Minecraft Skin editor and other useful tips.
Conclusion
And there we have it! Fight your way through vicious monsters in Monster School, or enjoy a luxurious, magnificent life in Luxuries of Freedom City. What world will you venture forth into first? 
With such a wide range of franchises, we certainly hope that you've managed to find one of your favorite fandoms amidst this list. Enjoy!