Hello, everyone! We at Team Visionary hope that you've had a great week. 
If you're a Minecraft player, you've at one point tried a minecraft resource pack… and if you haven't, you're really missing out on what the game has to offer! After all, Minecraft's default textures are charming, and some of the new item textures especially have certainly hit the upper limits of pixel art, in a great way. Still, after years — over a decade, for some of us — of looking at the same pixels arranged in the same way, it can get kind of old. 
That's why we've made this collection of 4 of the Minecraft Texture Packs for April 2021 for you to enjoy while fishing, fighting, farming, mining and building in this incredible game. These are resource packs of all types of genres, resolutions, designs and themes, since they're some of the favorite resource packs of our whole team. 
If you're looking for something more specific, do check out our "Best Of" section on our blog, where we group resource pack recommendations (among other things!) by categories and themes — from cute to stylistic to high-performance packs, we're sure to have something for every kind of Minecraft player!
ACME Resource pack by HastyPixels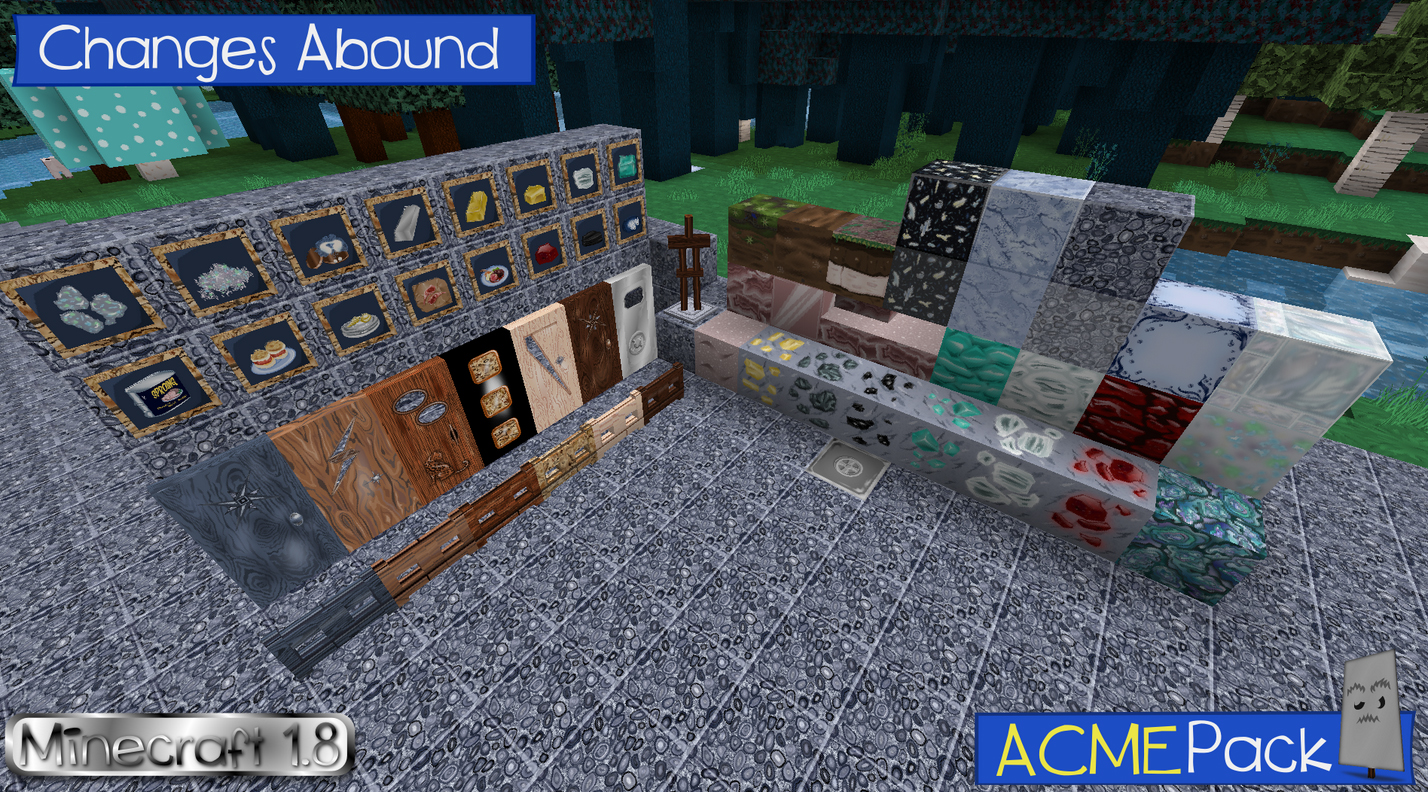 If you're in search of a pack that embodies equal parts unique and unusual, then you've come to the right place. ACME by Hastypixels might be exactly what you're looking for. This texture pack has an incredibly creative and distinctive design, offering a refreshing cartoon artstyle. All of you talented builders out there are sure to fall right in love with this pack, with its vibrant colors and detailed textures that are sure to lend a lot of flavor to your builds.
This pack stays fairly faithful to the look of vanilla Minecraft, giving players the best of both worlds, but it still looks quite different from the default texture pack as all of its block, entity and item textures have been remade into a charming cartoon style. The colors of the pack have been handpicked to make sure they make the strongest visual impact; they are neither too bright or too dull, and they remain constant throughout each of the textures in this pack.
Overall this is a great texture pack to try out — those who are fond of higher definition textures will also be glad to find out that the lowest resolution this pack offers is 64x and the highest even going as high as 512x, ensuring that users are guaranteed crisper and clearer textures no matter which choice they make. 
Meteor (LMX) by Luracasmus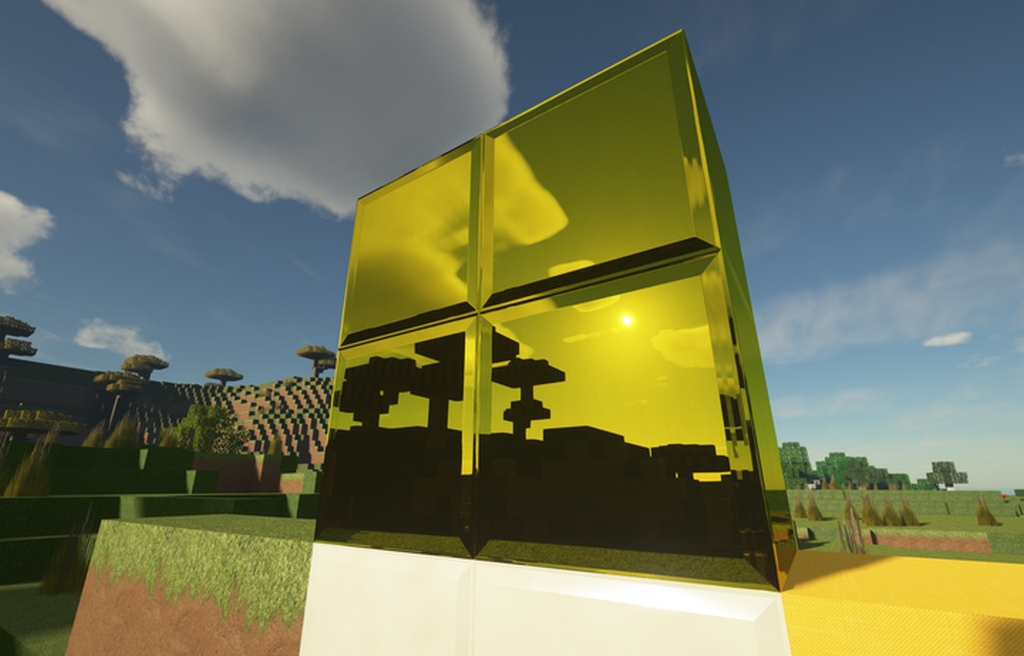 LMX, also called the Luracasmus Modern Extreme, is an amazing, hyper – realistic texture pack. When compared to other packs in the same category, LMX is leaps and bounds ahead of its competitors in terms of visuals that are on a completely different level. This pack offers lifelike textures that crave to be paired up with immersive technologies such as VR. Thanks to the highly creative design methodology used to create this texture pack, you can experience a journey that has never been seen before in Minecraft history.
Of course, there are limits to how much detail you can add into texture packs before the changes can barely be noticed anymore. However, in the case of the LMX pack, the use of creative designs allow even finer details to be brought to light, even with the drastic increases in resolution. 
All in all, this is an amazing and unique pack in the sea of hyper realistic texture packs. Everyone who is looking to download this pack should remember that they've rebranded the name for this pack as "Meteor", but that's the only thing that has changed — all the goodies that await you inside this pack are still from the LMX version.
This amazing pack offers resolutions as high as 2048×2048, but don't worry if your computer can't handle such a high resolution! They also offer a 256×256 resolution, which is standard for most hyper – realistic Minecraft texture packs.
CubyBlocks3D by _Loki_
CubyBlocks3D, as its name suggests, is a 3D Minecraft texture pack — and dare we say, one of the latest and most appealing releases on the market! With the advancements of technology, there are 3D texture packs around every corner, but very few execute the concept quite as well as this texture pack. 
Though most 3D packs offer high quality visuals, if you want to maximize the visual enhancement of your Minecraft game, give this pack a whirl! It's designed with custom, high – detail models — much unlike packs that take the default Minecraft textures and simply extrude certain parts of the texture. While this pack is still being worked on, there are more than enough models to bring about an extremely noticeable and welcome change to your world.
Each model in this pack offers spectacularly high-quality textures, and the time and effort put into this pack really shows when you take the time to analyze the precisely detailed models. This pack is also extremely friendly towards all forms of systems, as it only comes in the 16×16 and 32×32 resolution, and is guaranteed to run on all computers that can already run the default texture pack.
Windbell by Coco_Fish_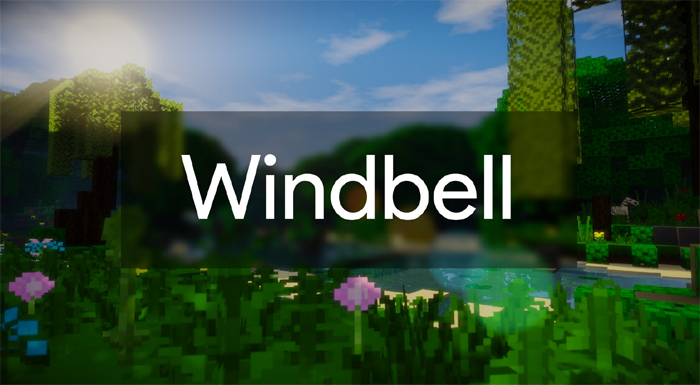 Windbell is a fairly new texture pack that offers refreshingly new and unique textures, and it's already been proven itself in becoming quite popular amongst the Minecraft community. Though it was only recently made available to the public, people from all over the world are already jumping to try this pack out.
This pack was created in order to revamp the graphics of Minecraft and provide a smoother look and feel to the default textures. The greatest thing about this pack is that it removes all of the unwanted noise that tends to make the default textures look a little "dirty", providing a quieter and more enjoyable experience. We also recommend learning more about how to make a Minecraft Skin with our free resources.

This is a hands-down, must-try pack if you're looking to refine the look of your Minecraft world and especially if you are a fan of "cleaner" packs such as the tried-and-true Paper Cutout.
Conclusion
Sometimes you play Minecraft to fight and destroy your friends in minigames. Sometimes to speedrun the ender dragon and test the limits of mortal hubris. But sometimes, you just want a bit of peace and quiet, spent in the comfort of the pixels that have stayed constant throughout your life. If you want to see some cool Minecraft resources check out the Top Voted 5 Modern Survival Spawns.

We hope that this list has given you new ways to appreciate the beautiful, explosively popular game that is Minecraft. However, if you didn't find a texture pack that was to your fancy, that's okay — we've just published an article on Everything You Need To Know About Making a Minecraft Resource Pack. Maybe you'll be able to make your own resource pack to fit all your needs! 
Dont forget to check out the Team Visionary Minecraft Shop today and grab a bargain.

Check out popular items such as the Pirate Skyblock Bundle and the awesome Minecraft Space Station themed server.