While Minecraft was built for open-world survival gameplay, with the right tools, skillset and creativity, Minecraft can be molded into almost any kind of game, of any genre. Minecraft Adventure Maps are a prime example of this, wherein content creators, builders, writers and designers can create custom tailored gameplay experiences for players by building the map from scratch, including NPCs, quests, custom models, and anything they might have the skillset to create. 
What Are Minecraft Adventure Maps?
As mentioned above, Minecraft Adventure Maps are simply custom games created with Minecraft blocks and mechanics. Most of them, as the name implies, involve the player exploring and adventuring in a custom-built structure or map. 
Most of them involve the player journeying through the map to complete quest(s), speak to NPCs, and achieve an end goal, similar to an action-adventure RPG. However, there are some that feature more open-ended gameplay, such as Skyblock / Biome maps. There are even some that simply introduce new models for your building desires, such as House of How's Modern Furniture series, the last installment of which is featured below.
For a guide on how to install Minecraft Adventure Maps, check out our How to Enhance Your Minecraft Gameplay guide (coming soon!)
Colony Roleplay by Monster Egg Studios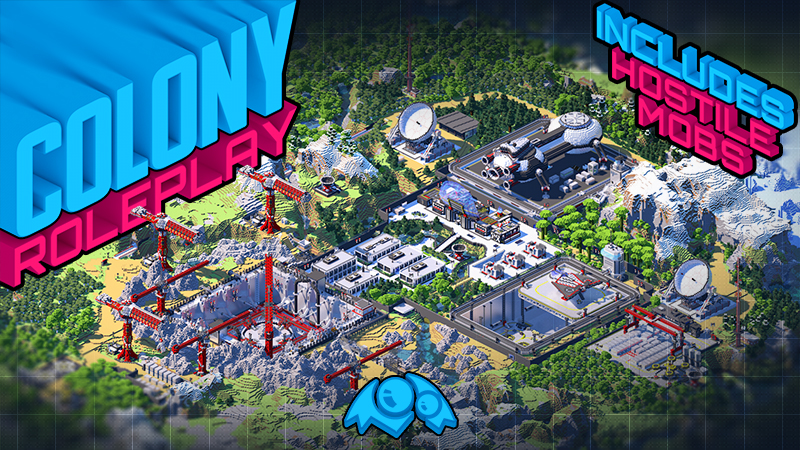 Change up your Minecraft experience by playing as a planetary colonizer delving into a familiar, but more dangerous, world. Start off in your colony base, filled to the brim with scientific structures and the farms that you'll need to stay alive in this new planet. NPCs with over 8,000 combinations, 39 new skins and 5 new, rideable models fill this world with excitement and new discoveries. However, it's no paradise! All the creatures in this world are hostile, meaning that you'll need to rethink your survival strategy in reaching your goals in this brand new universe.
Download Colony Roleplay
Ant Farm by Snail Studios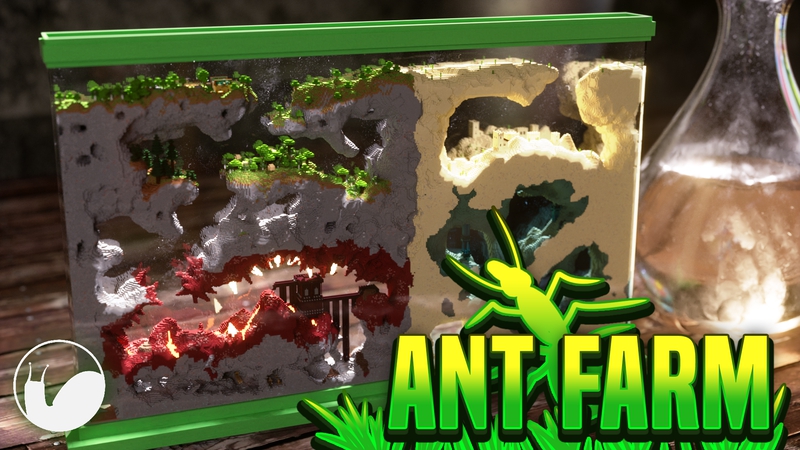 Waiting for the full release of Grounded? Enjoy the premise of being shrunk down to face the dangers of the world from a whole new perspective? Ant Farm might be the adventure map for you! Explore an expansive new world and fight off dangers while collecting treasures and conquering dungeons. This map comes with 4 epic dungeons, 5 custom NPCs, a unique currency and economy, plus 5 skins for you to adventure in style with. 
Download Ant Farm
Modern Furniture HD by House of How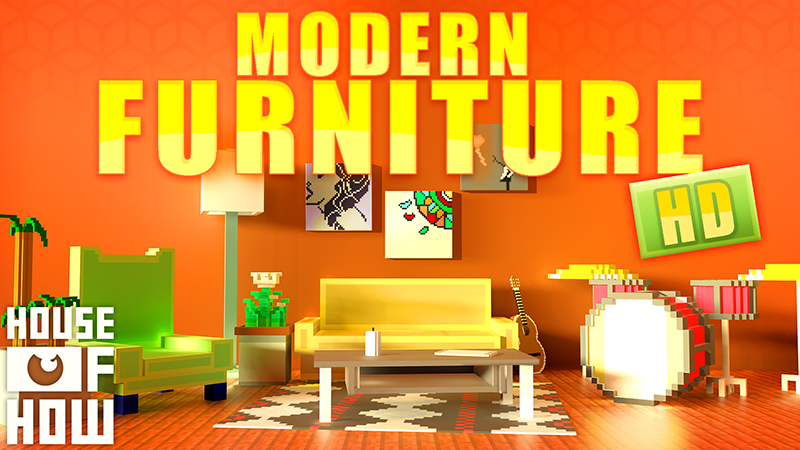 This one's for all the builders out there, bursting with creativity but unable to express it with the limited block palette of Minecraft. How many times have you built a house in Minecraft and wished you could fill it with beautiful furniture to match its charming exterior? Ever wished you could just lounge in a colorful, soft couch in your Minecraft living room, instead of sitting on the cold, hard stair blocks with signs slapped on their sides?
Modern Furniture HD, the third installment of the highly popular Modern Furniture map series, introduces hundreds of new furniture models for you to fill your dream home with — everything from fancy lamps, drum sets and new paintings to punching bags, lawn chairs and throw rugs. The map also comes with vehicles, 6 free skins, 1 pre-built fancy neighborhood, and tools to change the size, color, position and rotation of all the models. It's truly a builder's haven.
Download Modern Furniture HD
Military Outpost: Snow by House of How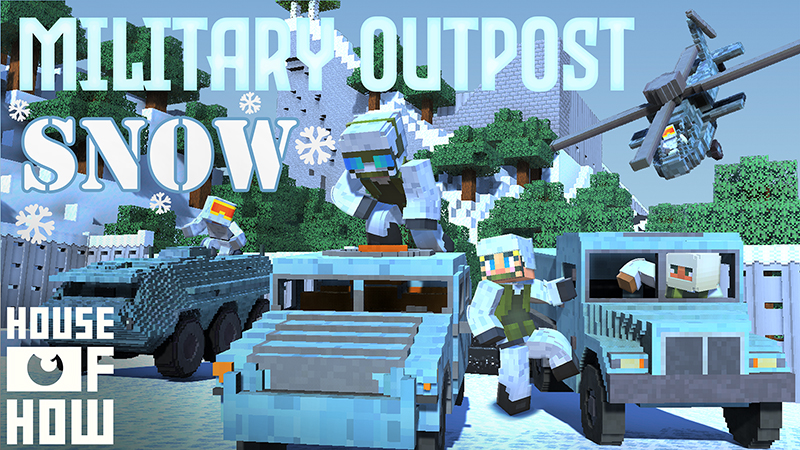 Leave behind the primitive minecarts and boats of Minecraft, and embark on a high-speed action adventure in the latest cutting-edge technological vehicles! Military Outpost: Snow introduces a full military base of buildings, tents, garages, and hangars full of helicopters, tanks, and much more! Hang out with your friends in the mess hall or test out your archery skills at the firing range! With 45 models, working vehicles and security gates, as well as 4 free skins, this map is fantastic for folks who want to roleplay a high-tech action adventure with their friends.
Download Military Outpost: Snow
Skyblock: Blocks & Biomes by Pathway Studios

We all know the premise of Skyblock: survive on an island in the sky, even eventually thriving and prospering. Skyblock: Blocks and Biomes takes the tried and true premise of Skyblock to the next level with an expansive and gorgeous custom-built world. Players can travel across different islands and biomes, as well as their unique civilizations, as they progress through the game and complete quests. Because of the nature of Skyblock, this is one of those open-ended packs that stay true to Minecaft's survival gameplay, and it would certainly be a great map for anyone who's fond of (but tired of) regular old Skyblock.
Download Skyblock: Blocks & Biomes
The Guardians by Pixelusion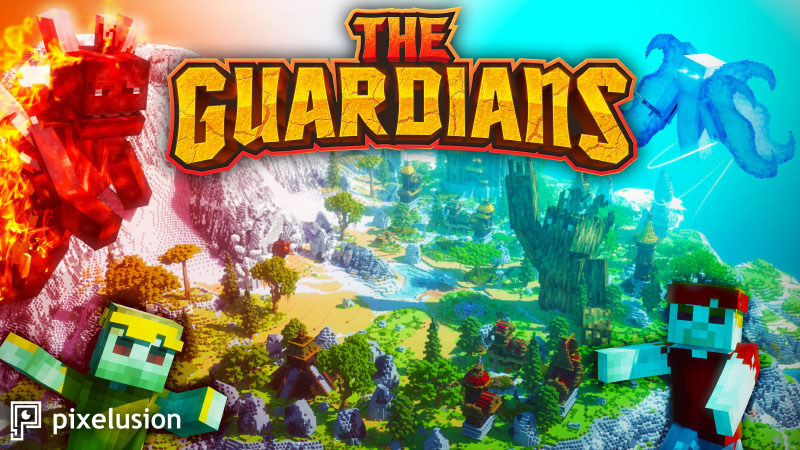 A fantastic RPG-esque adventure! The island of Hydrios has been afflicted with a nasty curse, which you, as the player, have been tasked with unlocking in The Guardians adventure map! Open a passage to the underworld and battle with the Guardians to save the world. This map features tons of epic monsters and bosses, quests, side quests, and secret custom equipment for a single- or multiplayer experience to remember.
Download The Guardians
Chunkified by Dig Down Studios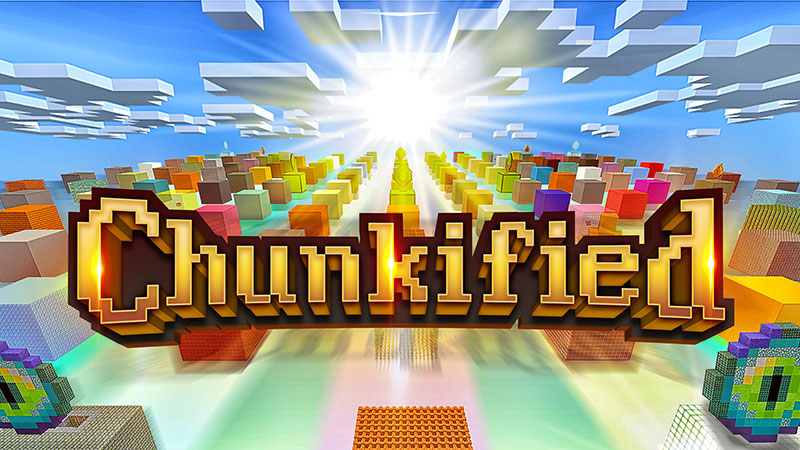 Anyone remember the Skygrid gamemode from way back when? Chunkified is an upgraded version of this, with chunks floating above the void in a neat grid. Explore each chunk for resources, and to learn custom and classic recipes to inch your way towards facing off with the ender dragon. This is an incredibly unique concept, with 250 chunks to explore, 3 explorable dimensions, 8 custom crafting recipes and 2 free skins that come with the pack. 
Download Chunkified
Conclusion
Minecraft Adventure Maps truly are a testament to the creativity and skills of Minecraft players and content creators across the globe — as well as the flexibility of Minecraft itself as the most popular game in the world. We hope that you were able to find something for you and/or your friend group from this list! Want to make your own adventure maps? Check out our Building Tutorial articles to learn how to build beautiful structures for your own maps, packs and more!