Minecraft is a pretty fantastic game on its own, but whether you're exploring the depths of the new Nether update or testing out the latest Minecraft Building Tips — it never hurts to look great while you do it. Here are the Top 10 Best Minecraft skins and skin packs of August 2020, so that you can conquer your Minecraft world looking fine no matter what kind of aesthetic you feel like rocking.
Pirates by Giggle Block Studios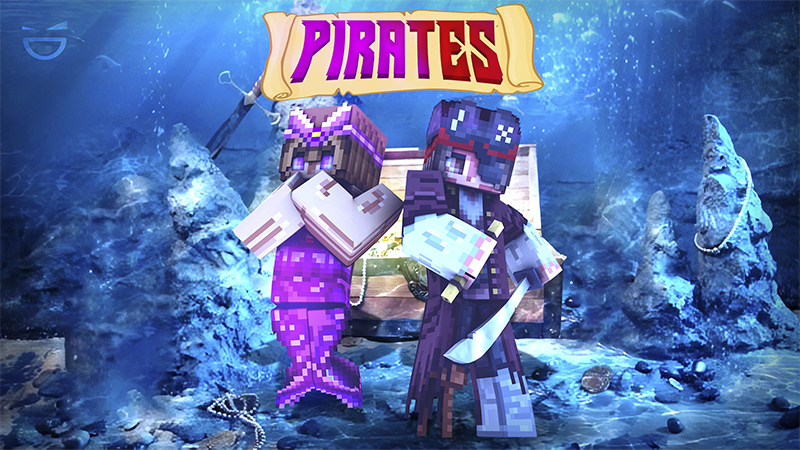 Polish your sword and hoist your banners! This massive set of 33 HD Minecraft Pirate skins, drawn in a unique and elegant artstyle, empowers you with the freedom of the seven seas. Plunder aquatic ruins and chart a map of the vast, open world with these beautiful and colorful skins — there are swash-buckling sailors, mighty captains and even shimmering mermaids of all colors. Build up your own legacy by hoarding piles of glimmering treasure, leading your very own ferocious aquatic crew, and passing down tall tales of harrowing adventures — the world is yours to pillage!
Summer Anime Style by Waypoint Studios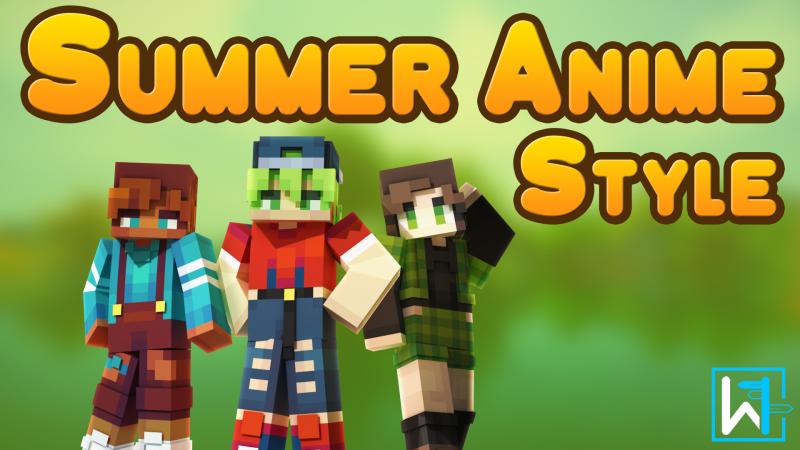 Been consuming unhealthy amounts of anime these few months while you've been stuck at home? That's okay, it happens to the best of us, I promise. Now, Waypoint Studios has given you the chance to live out your greatest animated fantasies with these 12 vibrant and diverse Summer Anime Style Minecraft skins. No matter what sort of aesthetic you prefer, there'll be an outfit for you — pull on some overalls and sunflowers for a whimsical day in the flower fields, or a bright uniform to partake in some friendly competition with your friends. 
Elemental Dragons by Cynosia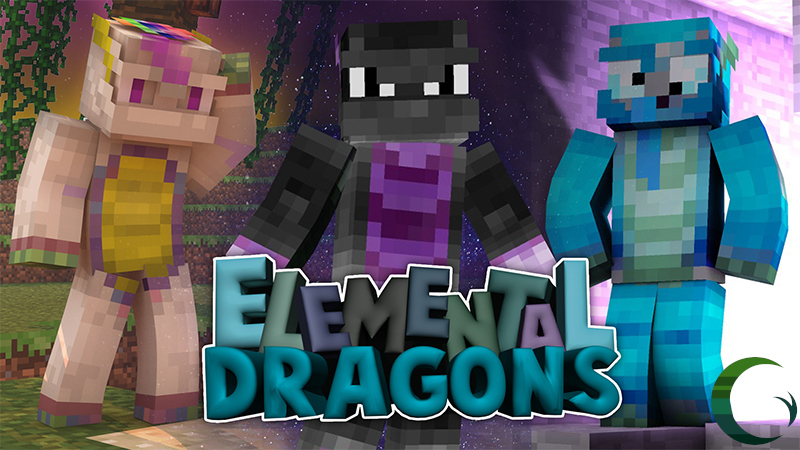 Who hasn't dreamed of riding, taming or being a mighty dragon — soaring through the skies, wielding the powerful elements and well, looking real awesome doing all that? …Well, you might need a custom map pack or two for that first bit, but you can certainly look the part with this Elemental Dragon pack. Turn into 12 chilling, colorful dragons with thematic names like Bonescraper and Everest, or show off your transformation with a fearsome dragon-human hybrid look. 
More Cavefolk by Jolicraft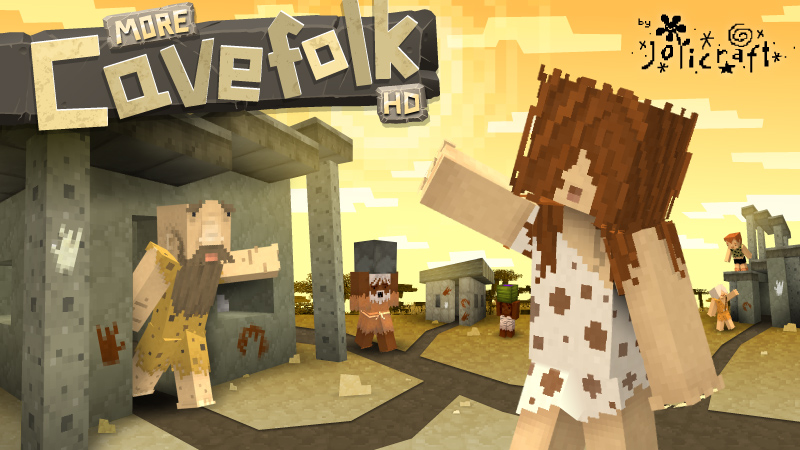 Widely known for their whimsical resource packs, Jolicraft has outdone themselves with another distinctive, quirky HD Minecraft skin pack — More Cavefolk. As you can imagine, this is a sequel to their previous skin pack, Cavefolk HD, and it delivers 12 more prehistoric Minecraft skins. Evolve throughout the ages to eventually conquer the world with these bright and creative skins! Or truly embody the cavefolk experience by scavenging for raw beef, dying repeatedly to the dangers of the night, and accidentally burning down entire forests — although some might just call that Minecraft. 
Nether Heroes by Entity Builds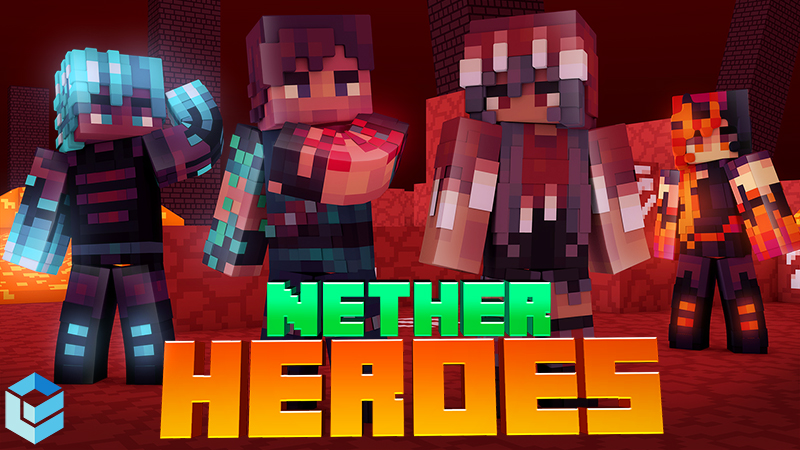 Made just in time for Minecraft's latest Nether Update! The talented Entity Builds has created a gorgeous Nether Heroes skin pack for all your deep-hell spelunking needs. With bright flames and luminescent glow, these skins make you feel strong. Wield the powers of the all new Nether biomes with vibrant Soulfire or Magma skins, dress to fit the part with the Warped and Crimson Mushroom skins, or don your Netherite armor in preparation for the battles ahead. 
Teen Hackers by Razzleberries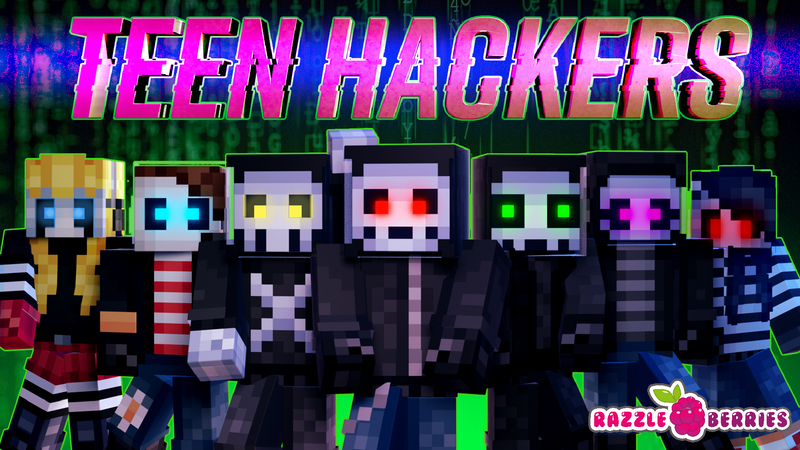 Hacking on servers might be really lame, but with these skins, you can live out the coolest hacker life without ever risking the ban hammer. Try on these eight Minecraft hacker skins, each with uniquely different hoodies and bold skull masks, to dodge those pesky moderators and show off your expert computer skills while hiding your anonymity in the deepest, darkest shadows.
Pastel Rebels by Zombeanie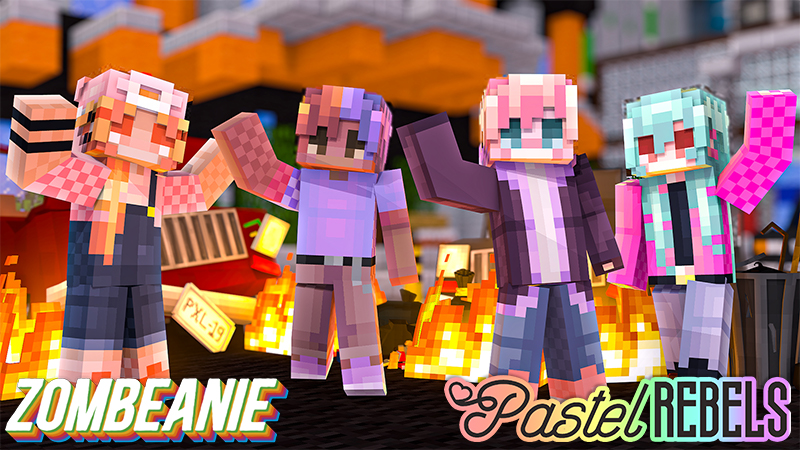 "Bright, bad and ready to make a scene" certainly describes this bold and vibrant Pastel Rebels skin pack by Zombeanie. Stick it to the man and embellish in some scorching chaos with these 12 unique rebel skins. The incredible hair colors in this pack almost had me breaking out some pastel hair dye in real life! From navy overalls and crisp green jackets to torn jeans and pink sweatshirts, there's something for every revolution, rebellion and riot in this pack. 
Rich Teens by Kubo Studios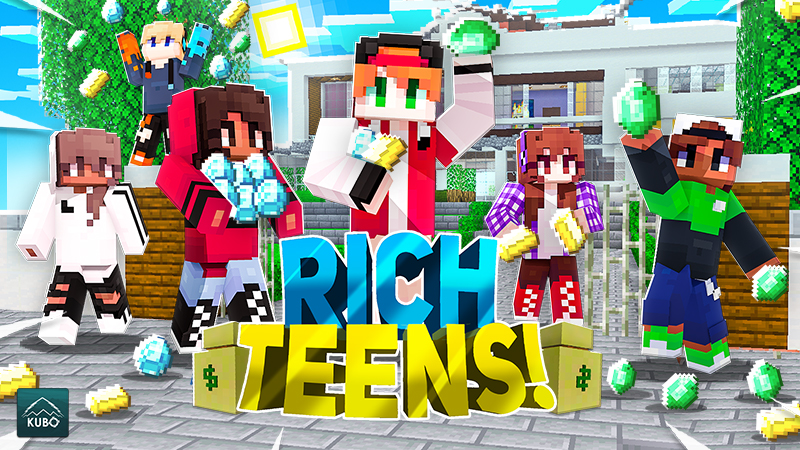 Ever wish your impeccable fashion sense from real life could translate into your Minecraft world? Look no further than these Rich Teen skins from Kubo Studios. Take your pick from 12 classy and sharp outfits, repping all the latest Minecraft fashion trends like duotone hoodies, blazers and baseball caps. Especially great for modern or futuristic city maps!
Animal Teen Friends by Team Visionary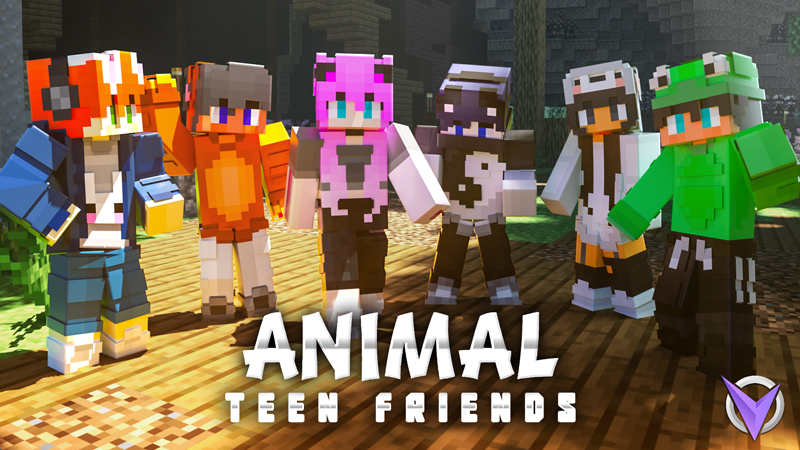 Think of your favorite animal. Cute bunny? Fluffy polar bear? Now bask in the knowledge that you could play dressed up as one. Well, with Team Visionary's very own Animal Teen Friends Minecraft skin pack, you can! Enjoy 12 cute animal Minecraft skins, including fox, duck, frog and dinosaur outfits — wait, that last one's still an animal, right? 
Angels vs Demons by Entity Builds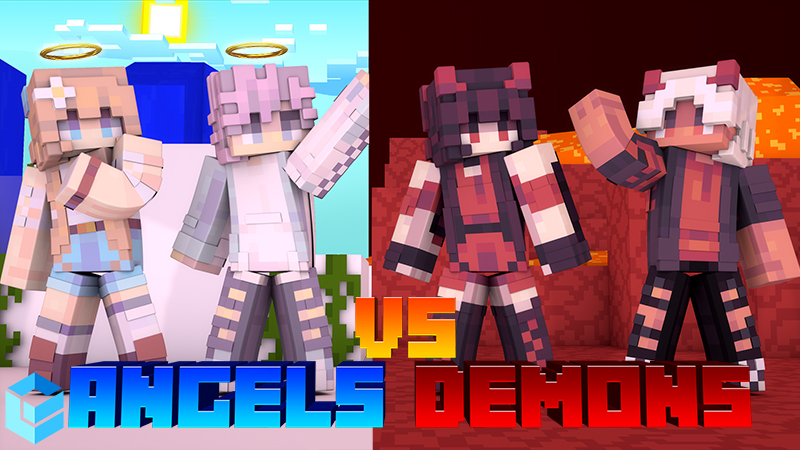 Rarely do you find a skin pack that lets you fight for good and rep the villains at the same time, but the Angels vs Demons skin pack certainly checks all the boxes there. This pack is incredibly well-made, and honestly, some of these demons have a fashion sense I wish I could pull off. Spread the love with your angel wings, or slip on some devil horns and wreck some havoc with these 12 modern and diverse HD demon and angel Minecraft skins. 
Conclusion
Thanks for the read! We hope you found a new look for yourself among these beautiful Minecraft skin packs. Have you picked up a brand new outfit or two for your Minecraft persona? If so, you might be looking for a new adventure to show it off in. Check out some of the unique and gorgeous adventure maps and mashup packs on our very own Team Visionary Marketplace, where our creative content creators have been working to build delightful and distinctive experiences of all types and genres.