Minecraft is a fantastic game, but its graphics — while charming — can seem a little bare-bones compared to the hyper-realistic game engines out there today. While there are tons of guides out there on how to enhance the pixel-y game we all know and love into a 4k-resolution masterpiece, there are times when you might actually want to do the opposite of that. 
Since the graphics of the game directly impact performance in most cases of gameplay, you might want to tune down the graphics of Minecraft in situations where you need to superspeed your game — for example, like when you know you'll be battling some tough foes, or when you're playing a minigame that requires quick reactions and decisions, or when you're about to turn on your 64-chunk redstone contraption… or just if you're stuck using your dad's old HP 2009 laptop for some reason! (We've all been there). 
However, there's no reason why you need to settle for a session of eye-hurting gameplay, even when you need to prioritize game speed over graphics. Here are the best lightweight resource packs (16x or below) so you can go fast without sacrificing your aesthetic.
Soft Bits by Square Dreams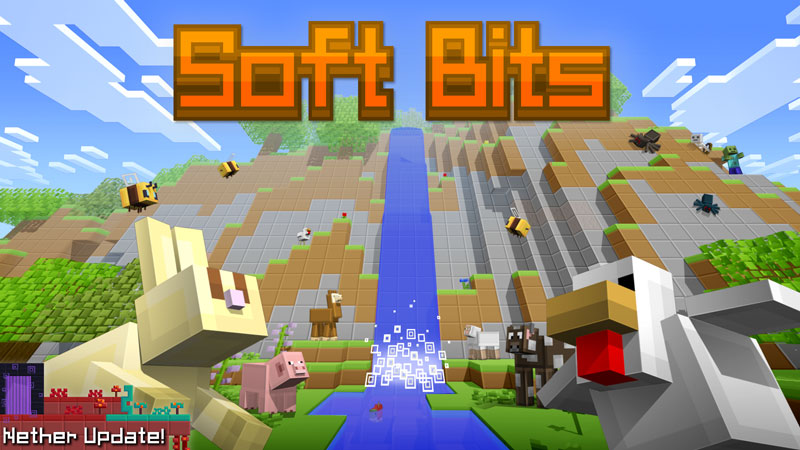 One of the most popular resource packs on the market right now, Soft Bits is a lovely little 16x resource pack that smooths the hard edges of the regular Minecraft textures, making everything a little more uniformly colored and clean. With complete compatibility with PC, console and mobile devices, this whimsical, colorful pack can be used on any platform or device you might want to play Minecraft on. It also comes with two skins, custom UI and fonts, plus it's fully up to date, meaning you can boldly forge into the depths of the new nether without worrying about broken or unfinished textures. 
Download Soft Bits
SimpleCraft by Goe-Craft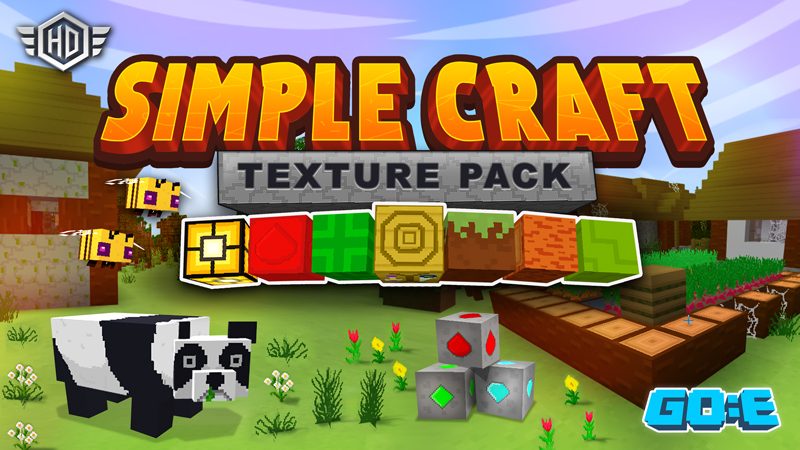 Like the straightforwardness of its name, SimpleCraft boasts a, well, simple yet beautiful and clean pack. The thick outlines, uniform colors and minimal shading noise of this pack create a minimalistic and neat appearance that can not only be used to boost performance, but also provide a new Minecraft experience for those who are tired of pixelated textures. Simple and stunning for builders, and smooth and optimized for survival players, this pack truly has something for everyone. 
Download Simple Craft
Tree of Gold by Pathway Studios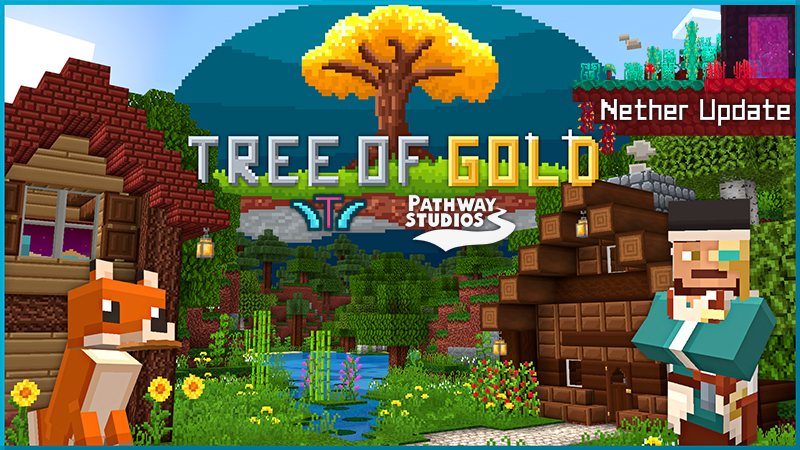 Tree of Gold is another simple stunner that enhances the Minecraft experience with a vibrant new palette, redesigned block appearances, and a unique bevelled look that few other resource packs provide. Perhaps what stands out the most about this pack is its liberal use of bright and saturated colors that light up even the depths of the new Nether. This pack is x16 and provides a fully customized UI in addition to its lovely art and colors. 
Download Tree of Gold
GridPixel by RainbowPixel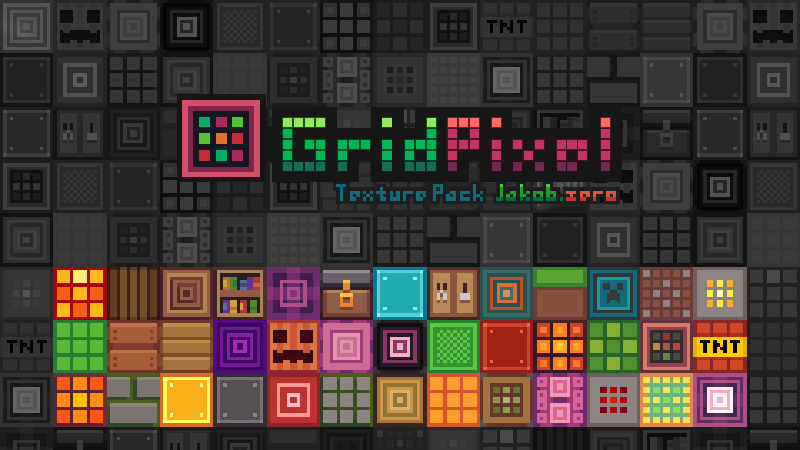 GridPixel is an ambitious and meticulously designed resource pack that brings a completely unique and new take on Minecraft graphics. Each block is broken up into outlined, structured squares, creating an extremely clean and neat appearance. However, the vibrant color palette and creative artstyle give this pack anything but a boring demeanor. While this massive stylistic change might not be for everyone, I can certainly see fans of pixel art loving this new style. Of course, as per this list, this pack is 16x and will be great for performance, as well as on your eyes.
Download GridPixel
SimplyCubed by Pixel Squared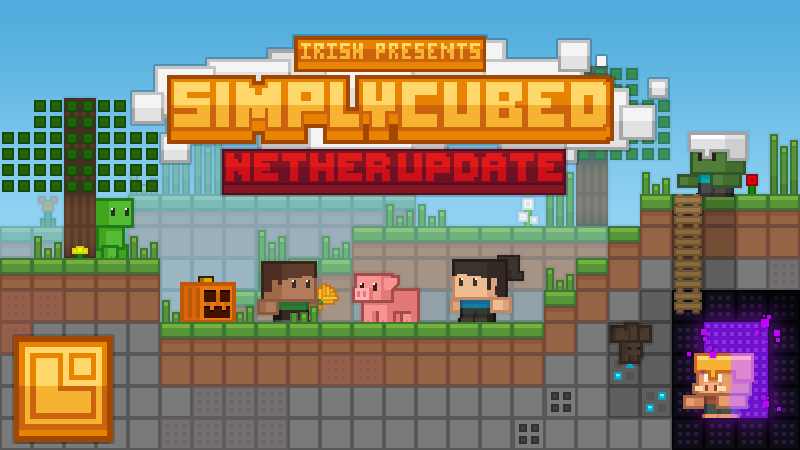 SimplyCubed takes the above stylistic changes to the next level by further simplifying the blocks' palettes in your Minecraft game. Most blocks now consist of one or two colors and simple, clean accents that almost makes Minecraft look like a different game! Again, while such a minimalistic style might not be for everyone, this pack is almost certainly guaranteed to boost your FPS and game performance because of the simple textures — its description even promises that the pack was built for PvP and redstone! SimplyCubed also comes with a couple of free skins, if the minimalistic charm hasn't already won you over.
Download SimplyCubed
The Find by SpiffyJ

Another gorgeous 16x pack that's easy on the eyes and computer while still giving your Minecraft world a complete, lovely makeover, The Find is certainly one great find (heh). Bright and colorful textures, well-done illustrations and great mastery over pixel art really makes this cheerful, stylistic resource pack. With custom music and a custom-made trailer video you can view on the page below, it's clear that this artist values their craft greatly — and you can enjoy the works of their labor right here!
Download The Find
Plastic Texture Pack by Minecraft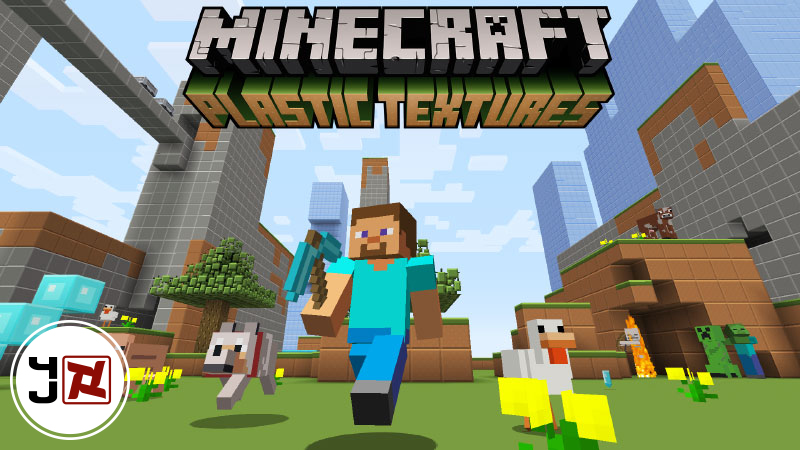 Of course, we'd be remiss if we didn't mention the official Minecraft Plastic Texture Pack. This pack greatly simplifies every block, entity and item texture by reducing the noise and extra colors of the resource pack palette. The description for this pack simply states "Make your world simple, colorful and vibrant" and that's exactly what the pack does! If you're looking to really give your system performance a boost, there's no better pack than the official, Mojang-approved simple resource pack! 
Download Plastic Texture Pack 
Conclusion
And that concludes our list of Best Lightweight Resource Packs of 2020. We hope you found something to your liking in all of the wonderful, gorgeous packs listed above.
 If performance isn't an issue for you and you're looking to really deck out your Minecraft game's graphics and appearance, check out our Best Stylish Resource Packs list, or our Best Minecraft Shaders and How to Install Them guide! Both resource packs and shaders can be used to give your graphics a massive boost.