Hello hello, everyone! We hope you're having a great day so far. Welcome back to another "Best Of" compilation from Team Visionary. Today, we'll be covering some of the newest Minecraft Survival Spawns on the Minecraft Marketplace for October 2020.
Survival Spawns, or Maps, are perhaps some of the earliest custom "gamemodes" introduced in Minecraft. The premise is simple: creative content creators create a map with custom builds, mechanics, gameplay and maybe even command block scripts. 
Players then download the map and load it into their own singleplayer world or multiplayer server, then play it! The Minecraft Marketplace has created a platform for creative folk to offer lots of unique downloadable content. There are tons of different types of maps, ranging from extremely difficult to a walk in the park, and from medieval-themed to sleek and modern. This list includes a range of all sorts of map genres, themes and difficulties. Will you challenge yourself, or are you just looking to load up a map and explore? Let's get into things! 
Ultra Hard Survival: Scorched by IBXToyMaps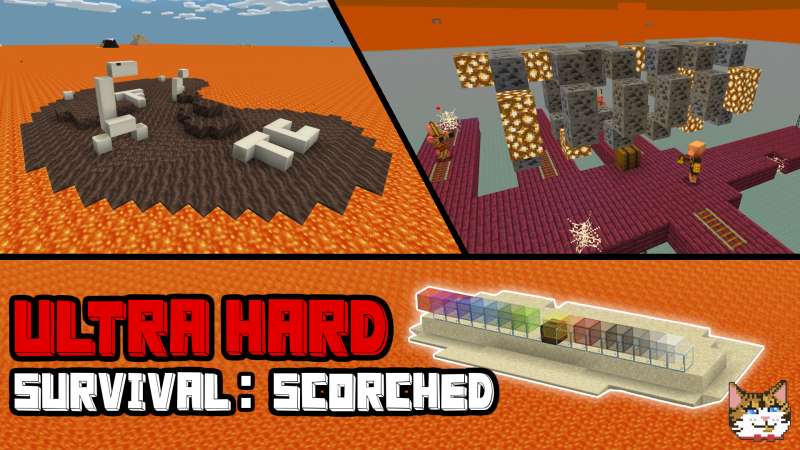 With a name like that, you can just about imagine what Ultra Hard Survival: Scorched has in store for you. Brave the blazing, bubbling ocean of lava from a little island in the middle of the inferno! In a world slowly being consumed by lava, your ultimate goal is to survive long enough to explore the scraps of land left above lava-level, scattered around the world, and retrieve the 16 concrete powders hidden. 
Fans of Skyblock and other similar gamemodes will be pleased to find this twist on the game includes a set goal and lots of exploration in addition to the usual survival gameplay. You'll need to be quick, resourceful and clever to outsmart the relentless forces of Mother Nature and beat the pack. The mapmakers also assure us that this map is deliberately difficult, and that "you will die trying to [complete it]". On that lovely note, this map will certainly challenge everything you thought you knew about survival in Minecraft! 
Download Ultra Hard Survival: Scorched
Noob VS Pro VS God by ChunkLabs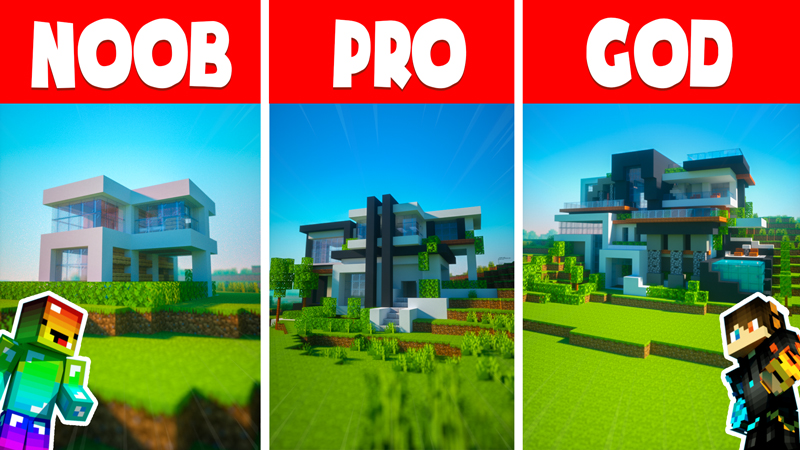 A bit of a different sort of map style from our last entry, this Noob VS Pro VS God survival spawn offers three different mansions. Of course, as the name suggests, these mansions are built in the styles of a Noob", "Pro" or "God" player. Naturally, the Noob mansion is the smallest, with the Pro mansion growing in size and detail, and the "God" mansion being a massive, intricate build with lots of details and decorations. (Honestly, even the "Noob" mansion looks fancier than the dirt huts I usually build in survival… but that's besides the point!) 
Explore the three mansions, live in them and decorate them however you like. Live in all three by yourself, or invite your friends to flex on them by moving into the "God" mansion and claiming it for yourself. The mansions also come with lots of utilities like an enchanting area, storage room, soul fire lanterns so no nasty mobs spawn, and a personal pool — which isn't really a utility but certainly adds to the awesomeness! 
Download Noob VS Pro VS God
Desert Temple by Inpixel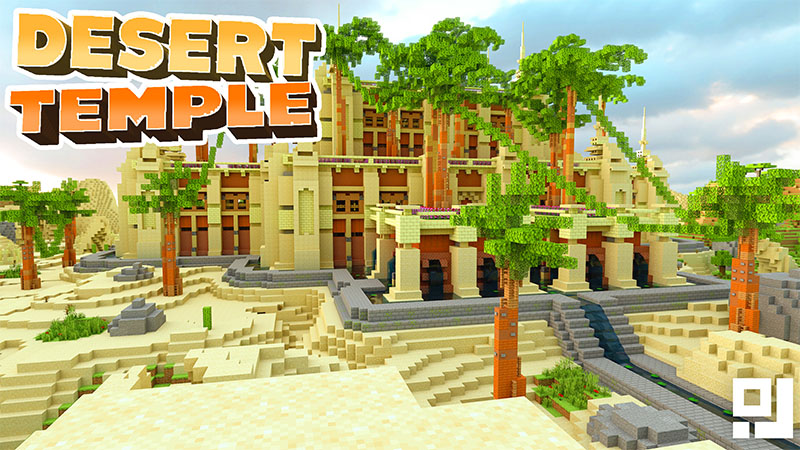 Watched a lot of action movies during quarantine? Longing to be an adventurer like the heroes in your books and shoes? Inpixel's Desert Temple map gives you just the chance to fulfill your dreams of braving ferocious mobs, solving difficult puzzles, exploring dangerous ruins and of course, finding treasure beyond your wildest dreams. 
This survival spawn offers a massive, sprawling temple that has emerged mysteriously in the desert, along with hordes of bloodthirsty mobs to guard it. Can you hack and slice your way through them to gain access to the riches within? Not only is this a playable map, the temple looks fantastic and would definitely work wonders as a home base location in survival. Win-win!
Download Desert Temple
Gendry's Tavern by Fall Studios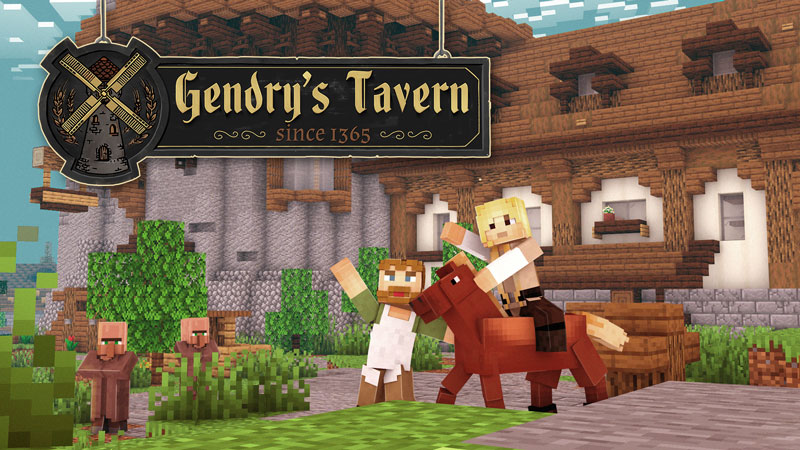 We switch up the pace here a little with Gendry's Tavern from Fall Studios. This survival spawn map comes with a beautiful village built in a cozy, medieval European style complete with fields of wheat, a stable, a windmill and of course, a tavern. 
Climb your way up in status until you're the hero of the town, by fighting off any scary monsters and threats to the village at night. Move into one of the lovely pre-existing buildings in town, or claim your own little corner to build a house in anywhere within the village. Live a nice, peaceful life within Gendry's Tavern and enjoy the peaceful view, for a nice change of pace from your hectic everyday life.
Download Gendry's Tavern
Project Moonscape by G2Crafted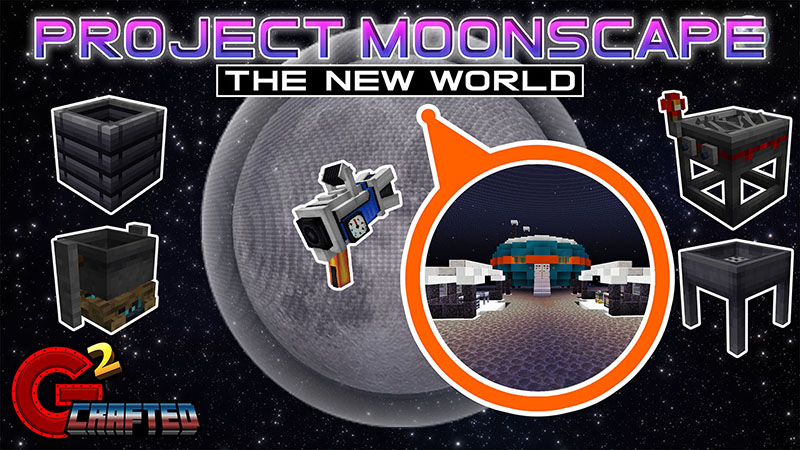 G2Crafted is bringing modded Minecraft to vanilla with their innovative and amazing map: Project Moonscape. In a future where Earth has been devastated by human greed (not too far off from our own world, really), you've been sent out to a familiar celestial body to forge a new life for the human race. 
Starting with next to nothing except your special tools, you'll need to build your colony up from the ground. Luckily, you're not alone — the local inhabitants are happy to trade goods with you for the right price. This pack comes with super cool custom tools such as the net blaster, earth converter and enchanted ore sieve, as well as three free skins so you can save the world in style! 
Download Project Moonscape
Conclusion
Thanks for reading our Newest Minecraft Survival Spawns of October 2020 list! 
Minecraft players are incredibly creative, and so are their creations. Nothing embodies that more than the innovation shown in each and every one of the survival spawns showcased on the Minecraft Marketplace. So while vanilla Minecraft is awesome, you're definitely missing out if you haven't tried a survival map, minigame or other custom gamemode!
We hope that with the wide range of themes, genres and play styles shown here, you'll be able to find the perfect map for you and your friends to play with.