Team Visionary would like to wish you and your family Merry Christmas and Happy Holidays! We hope you did not find any coals in your stocking this year! Team Visionary has some gifts saved under the tree just for you! Today, we are overviewing some of the discounted items on the Minecraft Marketplace! Don't miss out on this end of the year sale, so you can be stocked up on plenty of great addons to your Minecraft adventures in 2021! We want you to start the year off on the right foot by having a fresh new set of gameplay items to better your gaming experience. Can't wait to see what epic quests lay in your path? What are you waiting for, check out all of these items today! 
Village Quest Biome Edition by G2Crafted 
In this amazing survival map, you can venture throughout all the world's biomes. In each biome, there are villages and villagers specific to its location. Explore all these uniques quests scattered all around the realm. Each Village is awaiting your arrival!
Download Village Quest Biome Edition
The Alchemist Evolved by Pathway Studios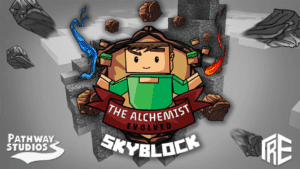 You are stranded on a small islanding, and you will spawn in with nothing but water and lava. It is up to you to mix elements together and collect your materials and supplies in order to craft useful items. While you roam around, you will run into hidden islands. By building machines, you can advance even farther and claim the skies! See what a beautiful world you can create from the ground up!
Download The Alchemist Evolved 
Military Navy by Team Vaeron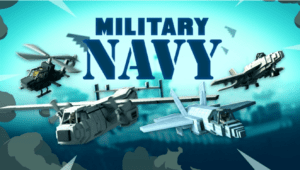 Join the Navy by taking on the vast sea! You will be able to drive a variety of awesome vehicles that are exclusive to the military! There are 8 jets, helicopters, and planes to claim the skies with. Explore around the enormous naval vessels provided with full interior. 
Infinity Skyblock by Jigarbov Productions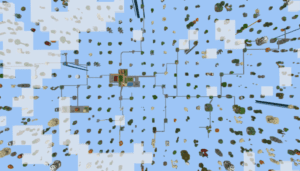 Check out infinite skyblocks in this unique skyblock map. There are several skyblocks, and you will need to collect the Infinity Crystal in order to activate the randomizer that will pull you through an exciting survival experience. Jigarbov Productions have set achievements and Trophies that you can unlock as you play in this map. 
School – Roleplay by Aurrora
Make your school experience whatever you want it to be in this map! You design your high school experience, so start registering for your classes and roam the halls with your friend group! Customize the classrooms as you please on this large campus. Whether you are exploring the football fields, taking a dive in the swimming pool, or swinging by the houses after class, you will surely have everything you need to have in this roleplay experience. You are just now old enough to drive, so feel free to drive your car to class or ride the school bus amongst your peers. This map is multiplayer friends, and it includes 5 free skins. 
Dragon Survival Challenge by Impulse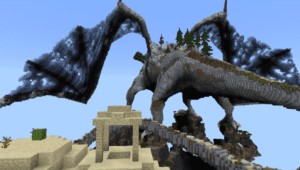 Searching for your next thrilling challenge in the Minecraft world? Test your survival skills in this high pressure environment. Soar through the skies on your dragon to travel throughout the world, but you will be required to tame your dragon in order to thrive on it. Reach the small islands, and see what they may hold. Will you survive with limited resources? Take on the challenge with your friends in this multiplayer friendly map. 
Download Dragon Survival Challenge 
Dropper: Switch-up by Cubecraft Games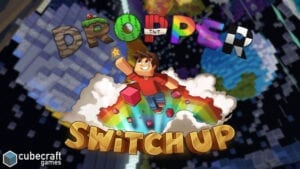 This dropper will take you to a unique obstacle in which you will have to overcome. Gravity will shift you around as you will try to defeat the odds and make it all the way up to the golden blocks. Do you have what it takes to complete each level? There are a total of 25 levels as well as an easter egg level. This map is only available in single player mode, so you will not be able to rely on your friends to help you through this quest! 
Deep Cave by Cyclone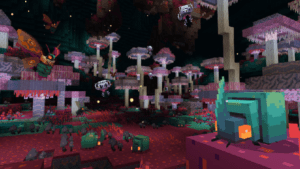 Wander through the depths of the Minecraft world! Dig deep into the caves filled with mysterious surprises. The deep caves have one of a kind creatures that roam around. Careful not to get hurt while exploring through these breathtaking views. Check out all of these underground forests, crystal, lava, and mushroom caves. There are a total of 4 cave biomes for you to discover!
HeroFair by Norvale
Plan your trip to HeroFair! This map includes a full amusement park for you to explore. Play bumper cars or ride a carousel with your friends. Take a look at all the cool rides that will keep you busy for hours. As you go around the park, collect credits, so you can ash in an exciting prize. Don't worry, there is plenty of time for you to collect all the prizes! 
Winter Wonderland by Podcrash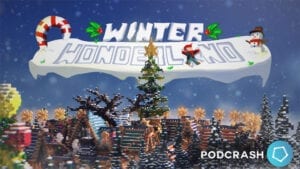 In this map, it is always a white Christmas! May all your worries disappear when you enter the magical Winter Wonderland. Get cozy with the villagers in this cold season, and engage in festive activities. 
Heist by Shapescape 
Create the perfect robbery by gathering the right materials and gear for you and your crew. You will be making the plot based on how you choose to rob this bank! Finding a way into the bank will be the easy part, but the real challenge is discovering a way out without getting arrested. If all goes as planned, you will be filthy rich for the rest of your life. Shapescape has included 8 free skins in this map. 
Conclusion
We hope you have had a very jolly day whether you are celebrating Christmas or not! Find all these awesome deals and more on the Minecraft Marketplace. On this site, you can find many more products for you to download such as mini games, resource packs, adventure maps, skin packs, mash up packs, and survival spawns. Find all new thrilling adventures to go on for a fresh, new year! Start with a clean slate, and see where the year takes you.