Hey everyone! Today, we're here with another skinpack list, just in time for the start of October and the season of tricks and treats. Even if this year's Halloween is a little different from what we're usually used to, we hope that you'll still be able to have a blast spending time with your friends online. And of course, everyone knows that to have fun on Halloween, you'll need a great costume. 
Minecraft skins let you take on a whole new outfit and even persona at the click of a button. (If only Halloween costumes were that easy to put on!) So, it seems like there's nothing more fitting than to put together a list of skins that could help you live out your wildest dreams on the spookiest night of the year. Whether you're looking to win some costume parties, get all the candy, show off your awesome costume design skills, or just mine some diamonds while feeling spooky, there's sure to be the perfect skin for you.Here are the Best Minecraft Skins for Halloween 2020. Enjoy!
Halloween Duos by The Lucky Petals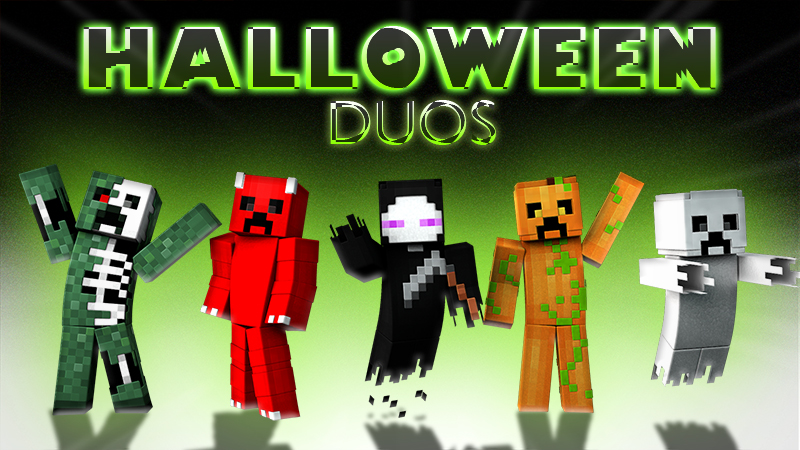 What better way to start off this list than with a pack called Halloween Duos? When you're clad in costumes as scary as these, there's no doubt you'll get the most candy in any trick or treat trip down the neighborhood. Win any costume party of the night, and give everyone else the scare of their lives with these monster skins.
This big skin pack includes costumes, outfits and skins of all our favorite Halloween creatures, including ghosts, pumpkin monsters, grim reapers, demons, vampires, wizards and swamp monsters. Not only that, it doubles the scare factor by coupling these costumes with all our favorite Minecraft monsters, such as creepers and endermen. You definitely can't go wrong with this pack, if you're looking to rack up on the scares this October! 
Free Choice by Team Visionary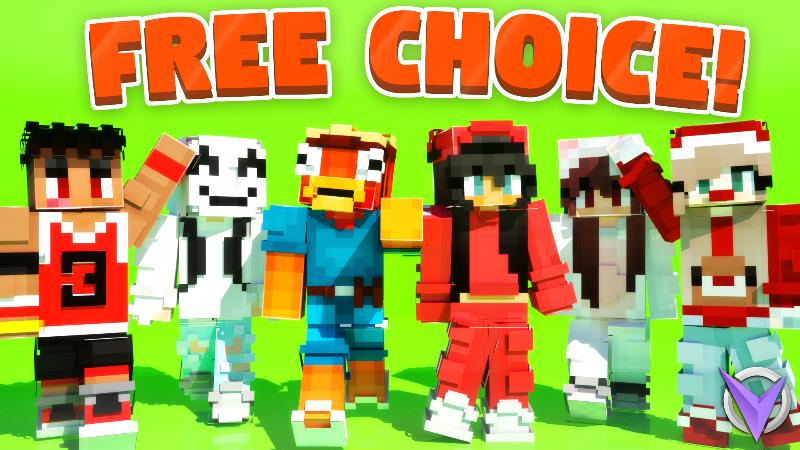 Though not strictly a spooky pack, we decided to include Team Visionary's Free Choice skin pack because it embodies what Halloween has become for many of us: a time to express yourself with creativity and innovation in costumes and brand new outfits. Fantastical costumes of monsters and magic are absolutely cool and all, but sometimes you might want to try a more down to earth option: and this skin pack has you covered.
This pack includes a huge variety of outfits, from santa claus, ninjas and your favorite basketball player to a bunny, scuba diver and literal fish(er)man. Play as whomever you want, whenever you want, even if it's to put on a Christmas suit a month before Halloween! These 12 cute, diverse and detailed skins truly embody the spirit of Minecraft: a world where everything is at your fingertips.
Dragons by Razzleberries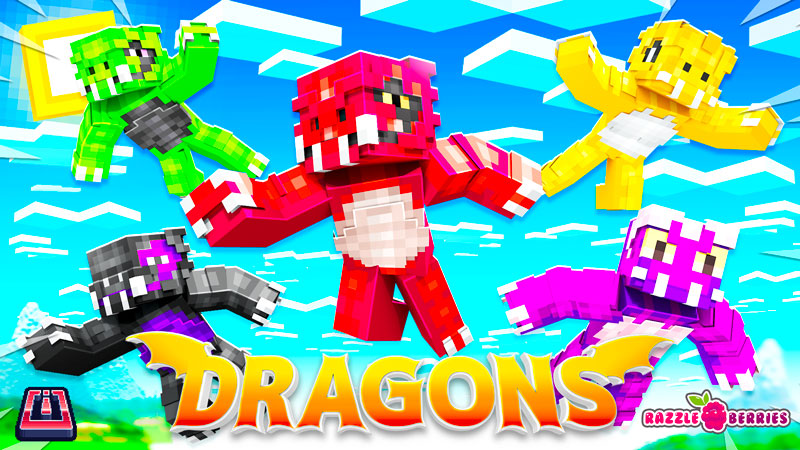 Of course, dressing up as a realistic and lowkey costume is fine and all, but sometimes, you might just really want to let loose on all your inhibitions. For that, the Dragons skin pack by Razzleberries is absolutely perfect. Soar through the skies and feel the inferno in your veins as you don these magnificent, scaly costumes.
This Dragons skin pack comes with fifteen gorgeous, vibrant and differently colored skins with two distinct and unique styles. Not only are these skins colored with all the varied hues of the rainbow (and then some), they also come with all sorts of different details and styles. There's a more realistic dragon style with spikes, scales and ferocious eyes, as well as a cartoonish one reminiscent of How to Train Your Dragon. 
Malfunction by Pixelusion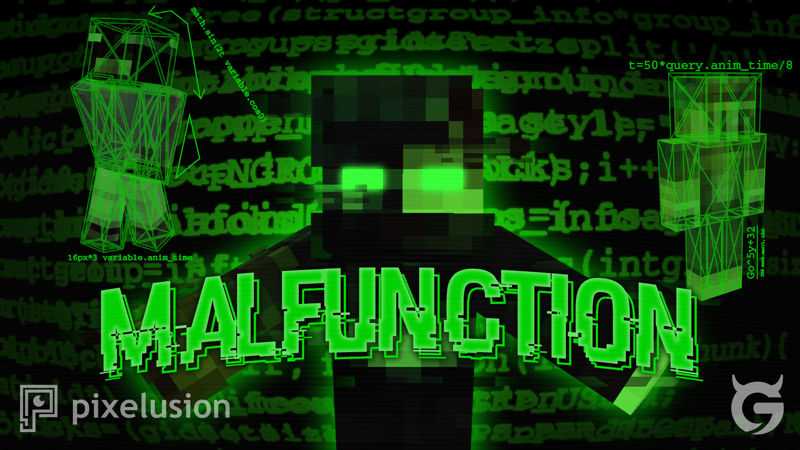 In today's day and age, it would certainly be remiss to not include a tech-based costume. Technology has advanced into an age of artificial intelligence and procedural computer generation. However, something's gone terribly wrong, there's a bug in the system! And now there are tons of computer-generated superheroes (and villains) with powers beyond our comprehension.
Glitch and hack your way through any puzzle with these super cool skins! These skins are, according to the skin creators, completely generated through AI — and you can really tell! Despite being recognizable as humanoid, there was definitely an aspect of randomness to the skin generations, with misshapen body parts, heavily pixelated details and neon green colouration.
Ninja Anime by Atheris Games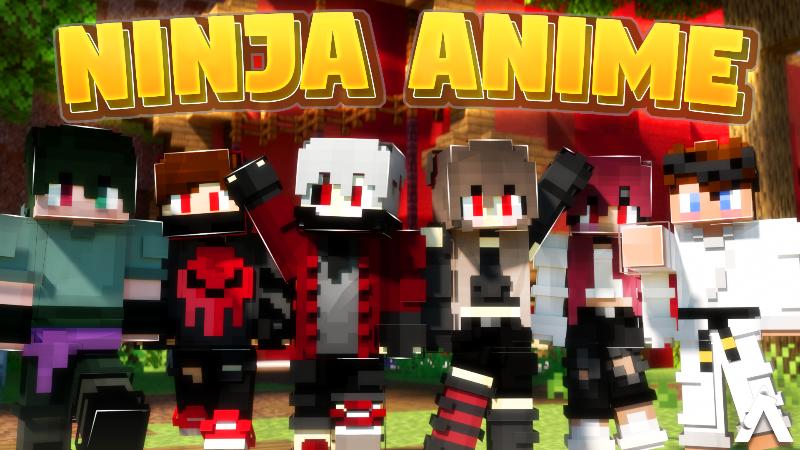 Discover your ninja way with the Ninja Anime skin pack by Atheris Games! Break out of your chains, test your limits and discover your true powers while exploring the vast, wide world out there. 
This pack is full of diverse and vibrant skins, from black and red robes to skintight sweatpants and modern clothing. Whether you're using your brand new weapons and skills to devastate the local monster population, mastering your jumps over deadly parkour and conquering the kingdoms of the world, you'll be able to do it with the perfect outfit with these anime ninja Minecraft skins.
Conclusion
Thanks for reading our Best Minecraft Skins for Halloween 2020 list! We hope you found something in this list to quench your need for stylish and creative Minecraft skins. 
But sometimes, you might have an idea for a Minecraft skin that no one else has ever had before. Or, no one's quite executed your vision the way you wanted it to be. When that happens, it's never too late to learn how to make your own skin! If that seems too daunting, visit our post about Everything You Need to Know About Making a Minecraft Skin! Happy creating, and thanks for the read!