Hello, everyone! We at Team Visionary hope that you've had a great week. Today, we have a spectacular list of the newest, best Minecraft adventure maps to start off 2022 with for you guys. 
Minecraft is a lot of things to a lot of people: for some, it's a fun and casual pastime; for some, it's a career and full-time job. Some players live for the adrenaline rush of competing against other players in heated, bloody battles. Others might spend their Minecraft days tilling away at wheat fields, and their nights huddled in cozy little farmhouses. 
For the community of creative content creators, however, this wonderful game and its flexibility is nothing less than their own personal universe, a platform to build and create where the sky's the limit (and sometimes not even then). Adventure maps are one such medium, where content creators can mold a Minecraft map to their whim, making characters, goals, quests, and custom mechanics for the player to explore.
Without further ado, let's get into things! 
The Wall by Pixelusion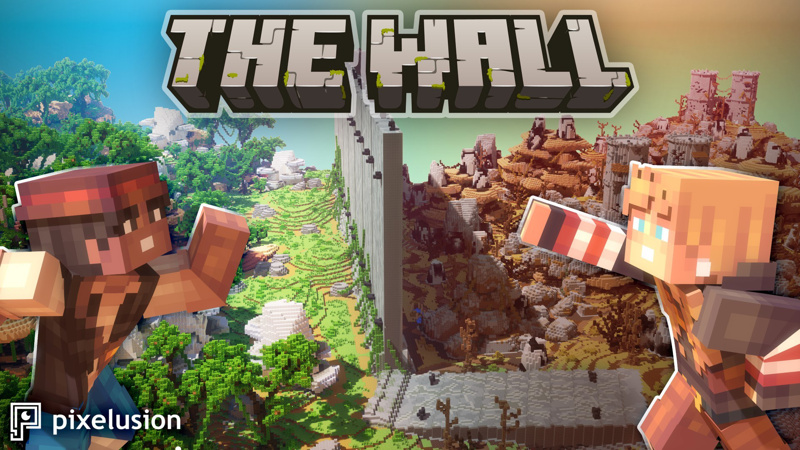 You find yourself awakening in a different world, a mysterious place where good and evil are divided by a wall. The Wall by Pixelusion is an absolutely gorgeous and incredibly unique take on Minecraft Adventure Maps, introducing a complete narrative and mechanical experience in an impressive feat of dystopian world-building. 
Your player finds themselves in a world cut neatly in half by a giant, towering concrete wall. Who built it? Who lives on the other side? Explore the village on your half of the world and interact with the villagers to learn the truth behind the mysteries of this universe. The map promises massive dungeons with monsters for you to slay, as well as a novel experience no matter if you're venturing into this world alone, or if you're bringing some backup. This map also comes with 2 free skins!  The Team Visionary team have also put together a useful guide to the best Minecraft Server plugins to compliment this best Minecraft Maps write up.

Area 55 by Netherpixel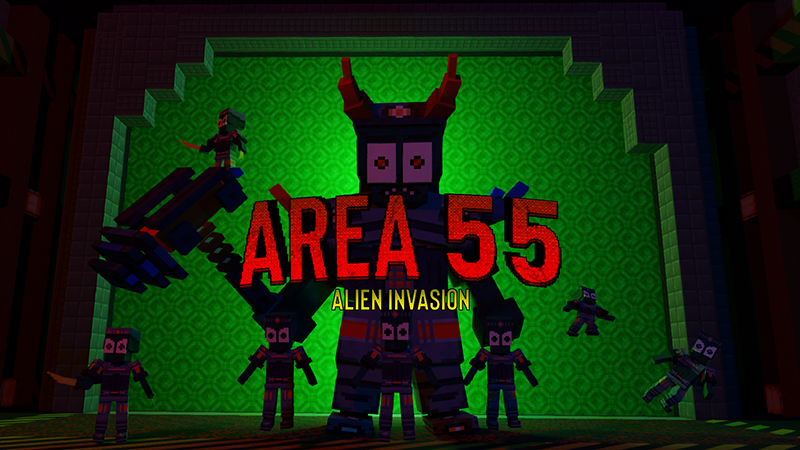 The Wall may have had your player character transported to another world, but Area 55 by Netherpixel is bringing denizens of other worlds to you! Aliens have invaded the top-secret government facility of Area 55, and the world needs its heroes more than ever. You have been picked, out of millions of promising soldiers, to contribute your talents to the war effort.
Lead squads of chosen warriors right into the fray and battle through hordes and hordes of aliens. Of course, as with any war, reconnaissance is also half the battle. Gather information behind the truth of this invasion, and strip each facility and alien body of their loot. Will you be able to make it to the portal to their home dimension, and will you be able to shut it down? Or will you succumb to the hordes like those before you? 
Vaedran Origins by Pathway Studios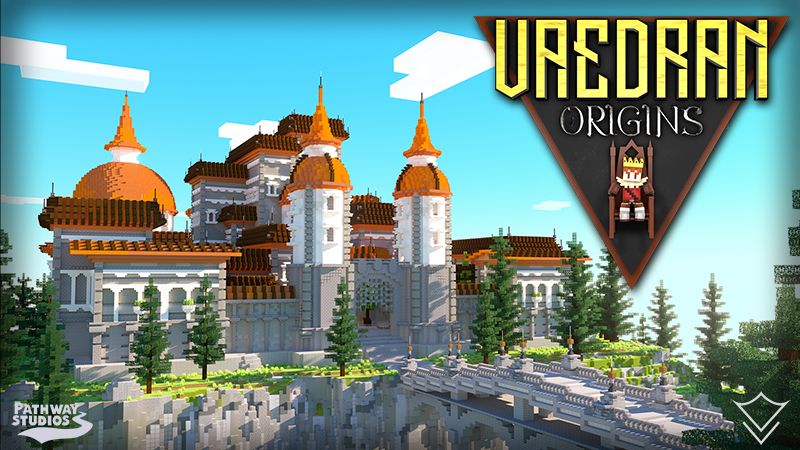 Welcome to Vaedra — the capital of this gorgeous, fantasy Minecraft universe. Vaedran Origins by Pathway Studios was custom tailored for all you MMORPG and fantasy fans out there, letting you live out your best fantasy hero life in a sprawling, interactive medieval city full of damsels to save and monsters to slay!
Meet villages from every sort of biome and learn the art of negotiating in a metropolis! Gather equipment and build your way up to hero status, reading yourself for the next epic adventure the world will ever see. From saving desperate villagers from monster-infested castles, to slowly uncovering the easter eggs and secrets that the city has to offer, Vaedran Origins is sure to give you and your friends hours and hours of engaging, adventurous gameplay. 
Mythos by Razzleberries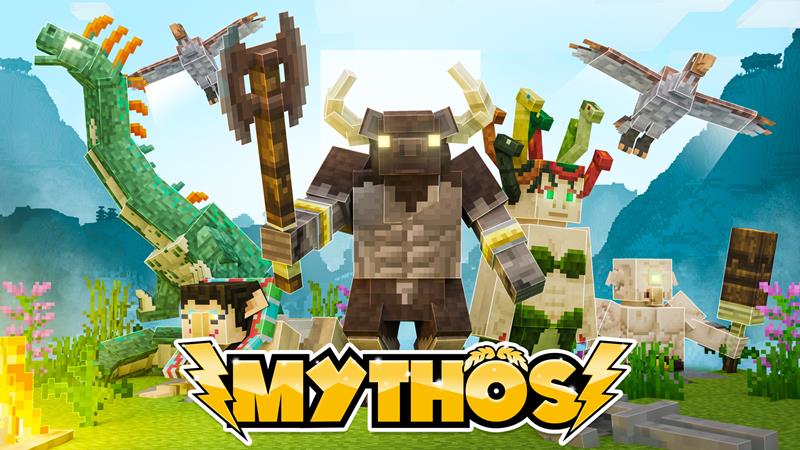 All you Percy Jackson fans and Greek Mythology nerds out there, this map's absolutely made for you! Mythos by Razzleberries will see you venturing up into Mount Olympus. Something is brewing atop the land of Gods, and it's your job to find out what and stop it — before it's too late!
Do you have what it takes to defeat ancient beasts prowling the ruins of olden Greece? Fight your best fight in the battles to come, and win honor and glory — and more importantly, perhaps, loot — from the Gods themselves. Protect your city from the terrifying threats roaming around, in a beautifully sculpted world complete with custom resource packs, models and soundscapes. This map features six dynamic boss battles! 
Into the Movies by Mineplex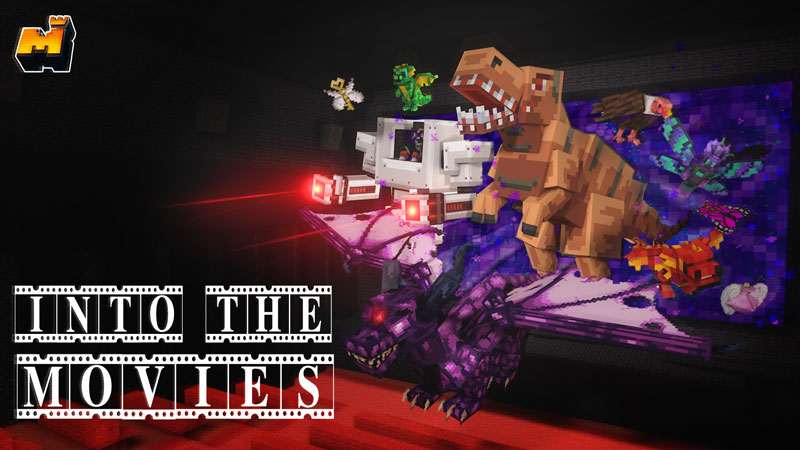 Lights, camera, action! Into the Movies by Mineplex gives you a chance to enter the universes of all of your favorite movies — with a special, blocky twist! With custom models, resource packs and mechanics, this dynamic action adventure will be sure to have your audience sitting at the edge of your seat. Can you defeat the evil villains and keep yourself whole throughout the process?
It's time to play your part in this epic single player adventure. Travel through 6 different movies, from Interplexer to Resident Stevil. Enjoy the sights and quests, fight evil and see dinosaurs! This map is sure to give you hours of movie fun!
Conclusion
And there we have it! Will you choose to travel to ? The worlds are yours to discover, explore and make your own! Which one will you choose to venture forth into, first?
As lockdown continues in various parts of the world, we know that it might be getting difficult to deal with being away from our friends and sometimes, family. We hope that with these Minecraft Adventure Maps, you'll find the perfect one to play with your friends.