Introduction
Minecraft is a lot of things to a lot of people: for some, it's a fun and casual pastime; for some, it's a career and full-time job. Some players live for the adrenaline rush of competing against other players in heated, bloody battles. Others might spend their Minecraft days tilling away at wheat fields, and their nights huddled in cozy little farmhouses. 
For a small community of creative content creators, however, this wondrous game and its flexibility is nothing less than their own personal universe, a platform to build and create where the sky's the limit (and sometimes not even then). 
Here are some examples of such creativity where fans of games, television series', films and movie franchises decided not only to recreate iconic fictional universes in-game, but also utilized texture packs, skins, custom models and NPCs to make these universes interactable and playable! 
Steven Universe Mashup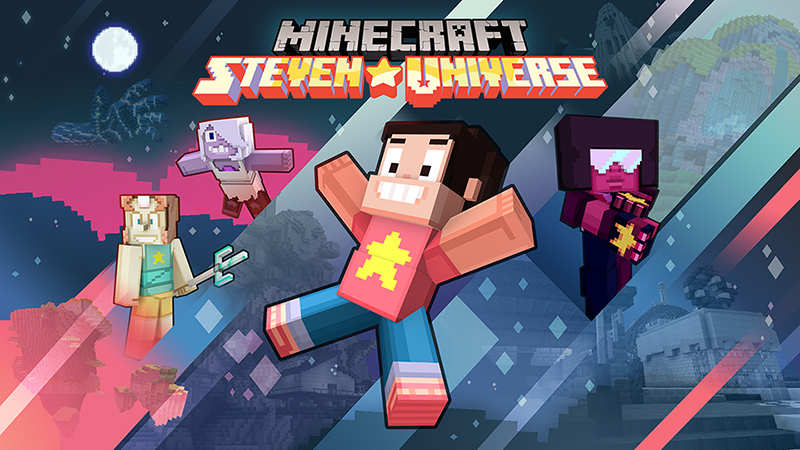 "Searching for diamonds" takes on a whole new meaning in this Steven Universe-based mashup pack. Play as your favorite Steven Universe character (or Gem!) with any of the countless franchise-themed skins! Whether you decide to explore the bustling Beach City to get your free fry-bits or blast off into space to visit Homeworld, you'll be able to fully immerse yourself in this SU experience thanks to the vibrant, unique custom resource pack. 
Truly, this map is fantastic for exploring, role-playing with your friends, or just for getting your SU fix since the series ended earlier this year. With tons of beautiful builds and landscapes from the Ancient Sky Arena to the Beta Kindergarten, you'll truly feel like you're in the Steven Universe universe.
Download Steven Universe Mashup
Fallout Mashup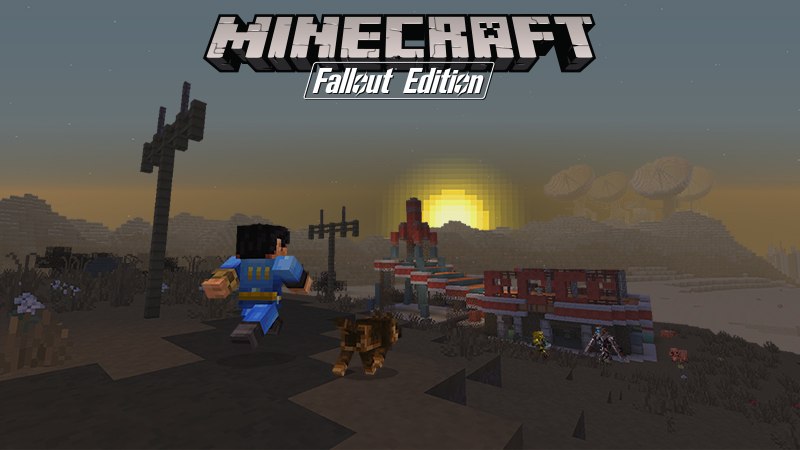 Nuclear war? The apocalypse? Escape from the horrors of 2020 by delving into a toxic wasteland wrought with terrible, mutated beasts and vicious bandits. Loot, barter and brawl your way through a sprawling city, devastated by the fallout of human folly, while interacting with NPCs and monsters in a gorgeous, atmospheric environment. 
What really stands out in this pack is the vast variety of structures and explorable areas around, just waiting for you and your friends to jump in and discover. Custom textures also really enhance the experience, casting everything in a gloomy, arid light. So what are you waiting for — crack open the vault and get started!
Download Fallout Mashup
Skyrim Mashup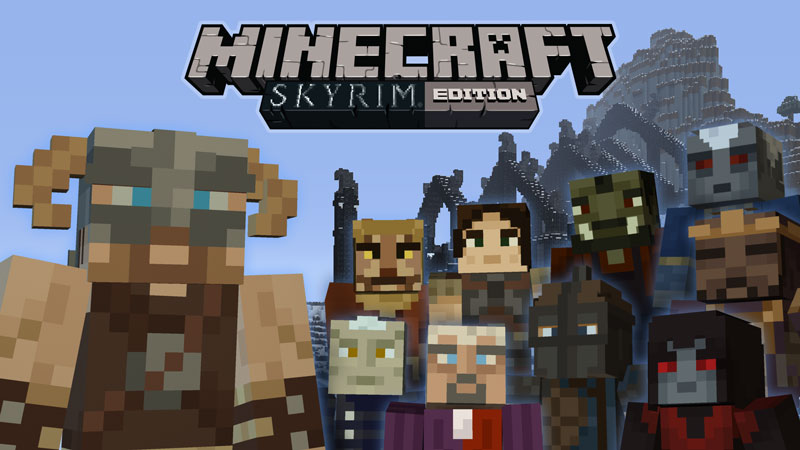 Fus, ro, DAH! The Ender Dragon isn't the only menace in the world of Minecraft anymore! Shout, slash and forge your legendary tale into the hearts of all, with this intricate Skyrim Minecraft mashup pack. 
From the frosty peaks where Paarthurnax resides and the deep crypts full of slumbering Draugr, to the cobbled brick halls of Whiterun and dirt paths of Riverun, this map has it all — just for you and your other Dragonborn friends to discover, explore and conquer. Just make sure not to kill any chickens (while anyone's watching)!
Download Skyrim Mashup
Pixelmobs Mashup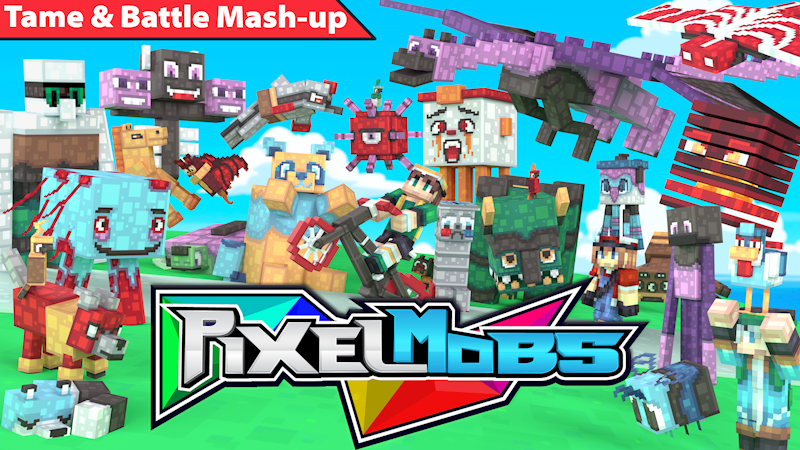 Now, this one's not quite a recreation of an existing franchise, but it's certainly a reference — if not a love letter — to a familiar franchise that we all know and love: Pokemon! And what an incredibly creative pack it is, with over 75 unique, tameable Pixelmobs and 12 boss Pixelmobs for you to tame, battle against and conquer. 
Explore a gorgeous adventure map, loot your way through ten cities and beat tough puzzles and parkour challenges to save the world from the terrifying boss monsters terrorizing it. Plus, with 17 skins and a custom resource pack, you'll be guaranteed to look fantastic doing it!
Download Pixelmobs Mashup
Adventure Time Mashup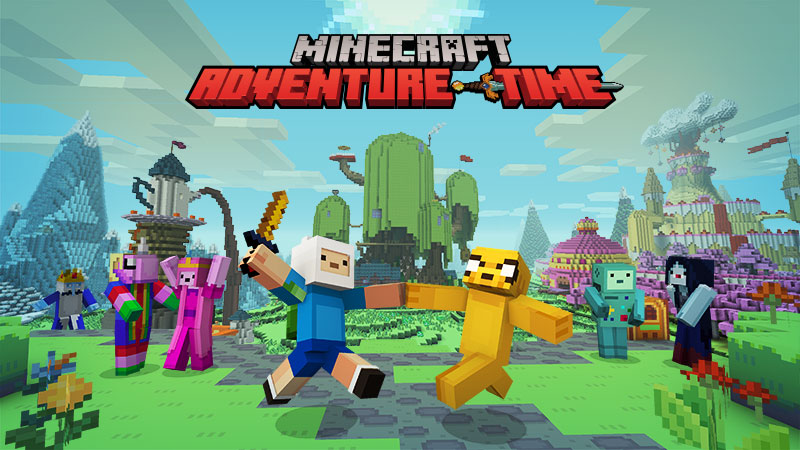 Travel to the Land of Ooo, protect the kingdoms from the evils of the world, and learn how to be a hero with Finn the Human and Jake the Dog! Complete with a vibrant and gorgeous texture pack, a BMO-themed custom UI, the original Adventure Time soundtrack and skins of your favorite Adventure Time characters, you'll be all set to adventure (hah) through the kingdoms of Ooo. 
Explore the frigid ice floes, battle through the underworld, visit the Candy Kingdom or lay your head to rest at home in the Tree Fort — the possibilities are endless in Ooo! 
Download Adventure Time Mashup
Pirates of the Caribbean Mashup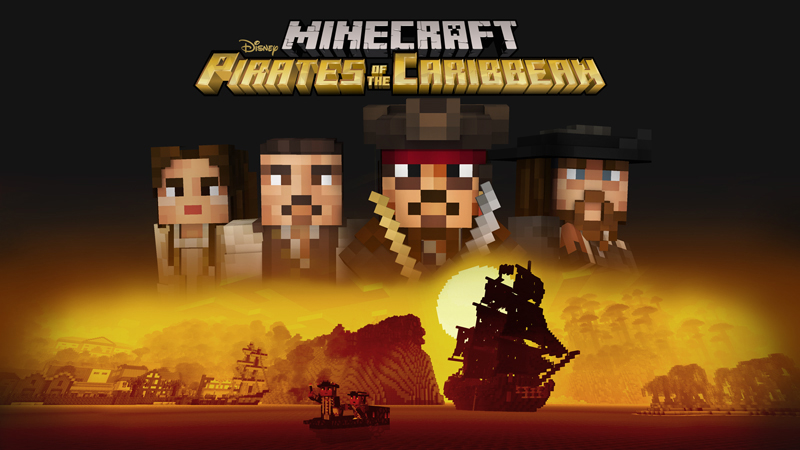 Ahoy, mateys! Brave the seven seas and all the terrors deep below as one of your favorite rogue or rascal from the Pirates of the Caribbean franchise. Hop on your trusty ship and shout your name to the world as you sail from Tortuga to Shipwreck Cove with you and your friends.
With a flintlock at the ready and a mug full of ale, make your mark on the rest of the world in a blaze of glory. What will your legend be?
Download Pirates of the Caribbean
Jurassic World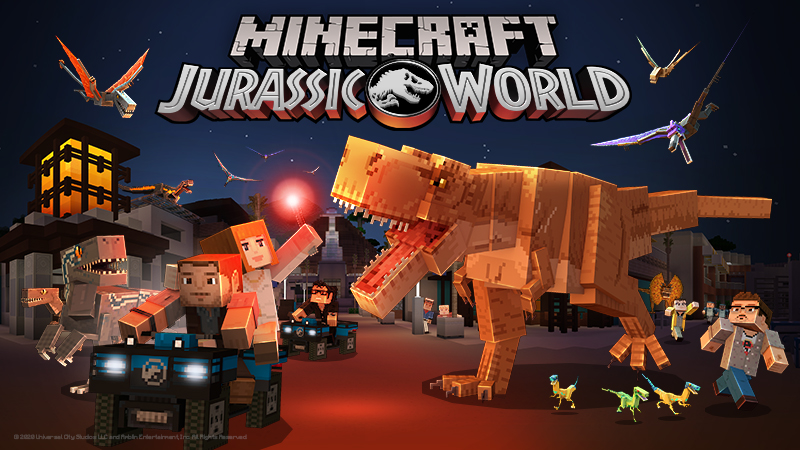 Welcome to Jurassic World! This is one of the most intricate mashup packs out there, with over 60 custom dinosaur and hybrid models and 21 popular skins! Enjoy replayable and rich gameplay experience where you and your friends craft and train dinosaurs, build exhibits, manage your beautiful park and all its business.
Utilize vehicles and a squad of trained NPCs to solve mysteries, forge into dinosaur territory to find DNA for experiments and watch as your park flourishes with unique, ferocious creatures  full of sharp teeth and hard scales… There's no way this is a bad idea, right?
Download Jurassic World
Advanced Skyblock Mashup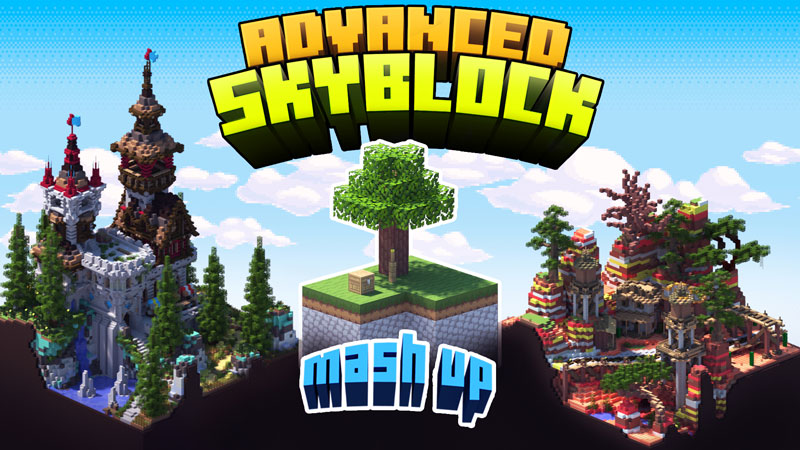 This one feels like cheating a little bit, but we certainly couldn't let the chance pass by to mention Minecraft, our favorite block game of all time! Of course, this mashup pack is a recreation of the wildly popular survival – map – turned – gamemode: Skyblock. You'll start off on a little island with minimal resources and infinite possibilities to expand.
However, that's where the resemblance ends. With custom chunks, gorgeous builds to explore, a unique currency system, interactive NPCs, progressive quests, this truly is Skyblock redesigned, reimagined and revolutionized. If you're fond of the Skyblock gamemode, this certainly is a must try for you and your friends!
Download Advanced Skyblock Mashup
Conclusion
And there we have it! Forge your own tales of friendship within the world of Steven Universe, manage your own theme park of fangs and claws with Jurassic Kingdom, or fight your way through a nuclear wasteland in Fallout. What world will you venture forth into first? 
With such a wide range of franchises, we certainly hope that you've managed to find one of your favorite fandoms amidst this list. Enjoy!