Hello! We at Team Visionary hope you had a nice week! Today, we're here with the 5 Cutest Minecraft Mash-Up Packs of 2021. 
Minecraft is a lot of things to a lot of people: for some, it's a fun and casual pastime; for others, it's a career and full-time job. Some players live for the adrenaline rush of competing against other players in heated, bloody battles. Others might spend their Minecraft days tilling away at wheat fields, and their nights huddled in cozy little farmhouses. 
For a small community of creative content creators, however, this wondrous game and its flexibility is nothing less than their own personal universe, a platform to build and create where the sky's the limit (and sometimes not even then). 
Here are some examples of such creativity where map designers, writers and artists have come together in unity to create incredible experiences in the form of mashup packs. 
Mashup packs are all-in-one experiences that include a resource pack, beautiful builds, custom mechanics, models and textures, and most importantly: hours and hours of fun! They're guaranteed to give you the most bang for your buck, and they're perfect for any player looking to sink a few fun-filled hours into Minecraft with a group of friends. 
These are the Cutest Mashup Packs we could find to kick off the start of 2021 with — enjoy!
Toys Mashup by Team Visionary
This pack is absolutely the embodiment of everything cute! Toys Mashup by Team Visionary brings adorable toys to life in a beautiful, modern world. Far from what you might expect however, the toys aren't just plushies or action figures, and each toy is far from their lifeless and unmoving counterparts! Yup, these toys have emotions and personal lives that set them far apart from other toys. 
Join them in their wild adventures in a massive city, and speed through the streets with cool fast cars, or zoom right between the skyscrapers with toy helicopters! This mashup pack takes "cute" and mashes it right together with "awesome", letting you and your friends kick back and relax in a whimsical world. Besides all these custom vehicles and toy models, this mash-up pack also comes with 10 new and adorable skins, 15 vehicles, 16 cute toy animals, AND an awesomely cute texture pack for game version 1.16. If it's cuteness overload that you're looking for, we definitely recommend giving this pack a try!
Download Toys Mashup
Cute Mashup Pack by Voxelblocks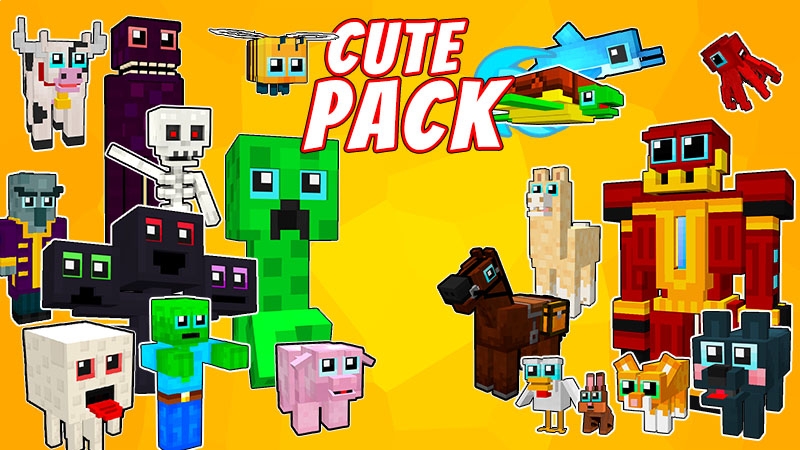 Cute Mashup Pack by Voxelblocks is guaranteed to transform your world into a dreamland filled with super cute animals and mobs. Even the most terrifying monsters that Minecraft has to offer will become super adorable babies with this pack — but do be careful, because they do still pack a punch… 
Each animal and monster has been given their very own custom model to match the theme of absolute cuteness in this pack. The first thing that you might notice is that each and every one of them now have the biggest puppy dog eyes that will have you thinking twice about slaughtering those cows for early steak. Every mob has also been remodelled to look a bit more lifelike and true to their real world counterparts. Of course, being a mashup pack, this pack will also provide a resource pack with vibrant, adorable 8 x 8 textures, custom models for entities and eight super cute skins for you to wear while exploring your new world. It is also worth noting that we have listed some alternative pack types such 5 of our featured Minecraft modpacks on Curseforge.

Download Cute Mashup Pack 
LittleBigPlanetTM Mash-up by Minecraft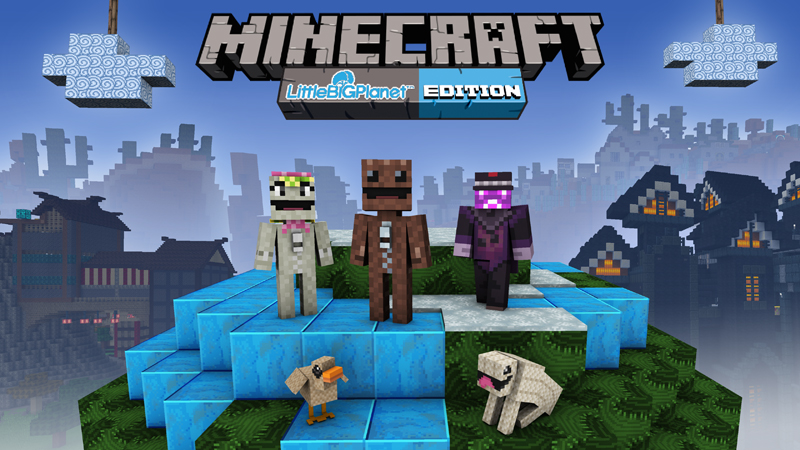 This mash-up pack brings the world of LittleBigPlanetTM into your Minecraft world. Bring the lovable elements of non-stop creativity and craziness from the games into your own universe. 
Of course, let's also not forget just how adorably cute the characters from LittleBigPlanetTM are! These same characters, like Sackboy, Sackgird, OddSock, Toggle, Swoop and more, have been added into this mashup pack as skins for you to play with and experience in Minecraft. Use these cute skins to explore and find how new mobs look or build stuff using the new looking blocks. All of this is absolutely sure to satisfy any cute cravings you might have while playing Minecraft! 
Download LittleBigPlanetTM Mash-up
Animal Kingdom Mash-up by Cyclone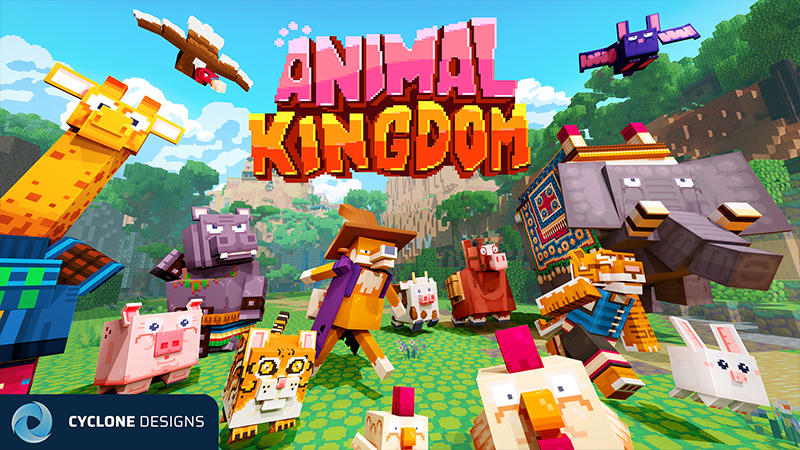 Who doesn't love the furry, fluffy animals that roam the wildlands? Play and adventure alongside them in Animal Kingdom Mashup by Cyclone; and become the ruler of your very own kingdom of beasts and animals! Each area in this pack comes with incredibly detailed biomes and landscaping for you to explore. 
Venture into the pirate shores or visit some epic dungeons before finally heading back into your beautiful city to relax with your collection of animals. This massive pack also comes with tons of unique animal mobs and a matching resource pack to go along with it. It also comes with its own immersive custom music and animal skins, making for a truly new unique way to play the game. We recommend learning something different about Minecraft each week if you can, why not learn more about Skyblock servers and become a Minecraft guru today!

Download Animal Kingdom Mash-up
Pixelmobs Mash-up by Pixels & Blocks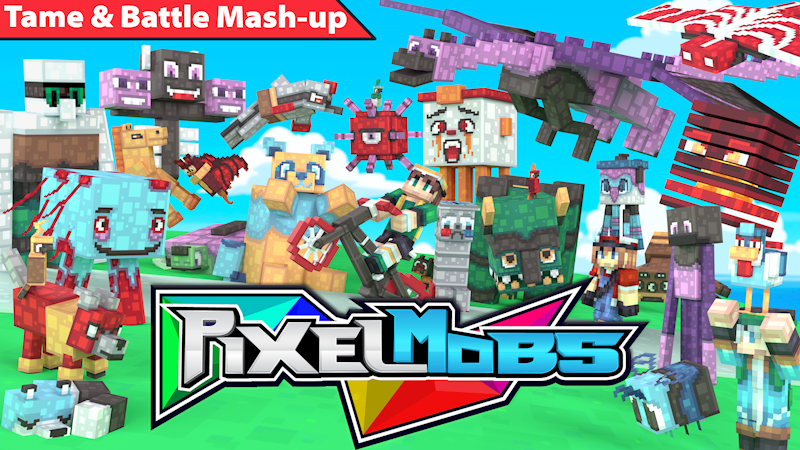 Explore vibrant worlds, beat down the forces threatening your city, solve fast-paced puzzles and most importantly, forge bonds of friendship with the adorable little creatures that roam around the Pixelmobs universe! 
Pixelmobs Mash-up by Pixels and Blocks is an incredibly creative pack it is, with over 75 unique, tameable Pixelmobs and 12 boss Pixelmobs for you to tame, battle against and conquer. You'll be able to adventure through a gorgeous adventure map, loot your way through ten cities and beat tough puzzles and parkour challenges to save the world from the terrifying boss monsters terrorizing it. Plus, with 17 skins and a custom resource pack, you'll be guaranteed to look fantastic doing it!
Download Pixelmobs Mash-Up
Conclusion
And there we have it! Adventure with cute toys in Toys Mashup and tame adorable creatures in the Pixelmobs Mash-up pack. What world will you venture forth into first? 
With such a wide range of franchises, we certainly hope that you've managed to find tons of fun-filled hours amidst this list. Enjoy!