Welcome back to another "Best Of" compilation from Team Visionary. Today, we'll be covering some of the best Minecraft Skins on the Minecraft Marketplace for November 2021.
Minecraft is a game where you can do anything and be anything you want — and that's why we love it. Spend the day farming away in your potato fields, or take a night or two (always mine at night, folks!) spelunking away in the mines deep, deep under your cottage. And if you're playing on a server with friends, there are even more options: like building over the void on your skyblock islands, or clashing with other teams in fierce battles. 
With Thanksgiving out of the way, it's important to have a few (or a ton of) skins in your wardrobe — so that you love the look that you're rocking while you're conquering your Minecraft worlds with your friends and family. Here's a list of 6 of the most stylish and creative Minecraft skin packs on the market that we've hand-picked out for your use in November 2021! 
Thanksgiving Zombies by House of How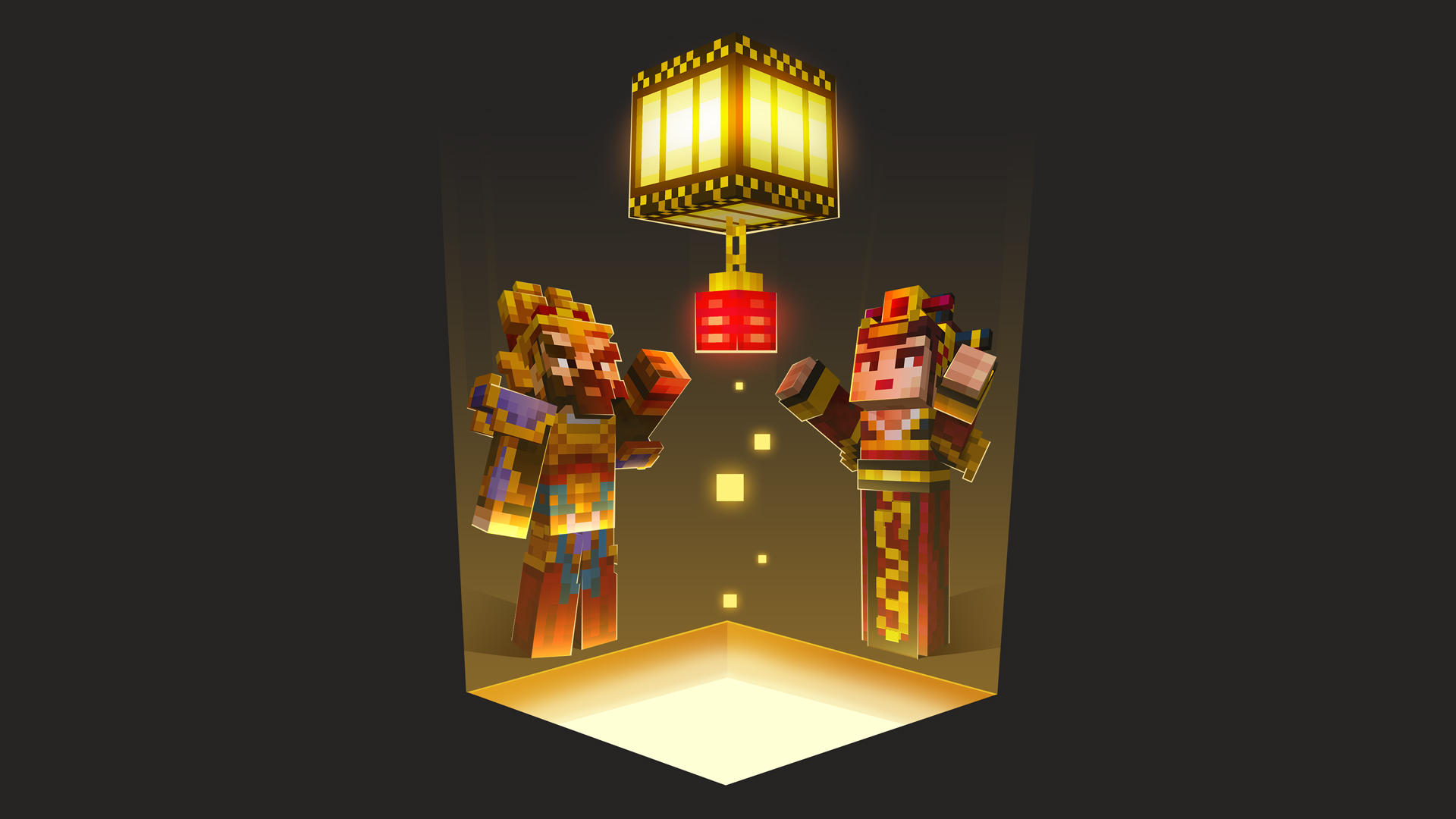 Groaning, shambling undead hordes might not be the first thing you think of when you think of the holidays, but hey, we're all about changing things up a little. Plus, Halloween isn't that far off anyway. Thanksgiving Zombies by House of How does, well, exactly what it says on the tin, toting 14 zombie skins that are spooky, scary and… festive?
Join the Thanksgiving Day Parade with the dressed-up Parade Zombie, or traipse through pumpkin patches and autumn leaves with the Death Marcher skin. You can even surprise your friends and family as they watch the turkey come back from the dead in horror, with the Undead Turkey skin — plus much, much more! These Thanksgiving themed horror skins are perfect to use at a Thanksgiving party or server event, to keep things interesting and give all your friends and family a scare!
Thanksgiving Party by Giggleblock Studios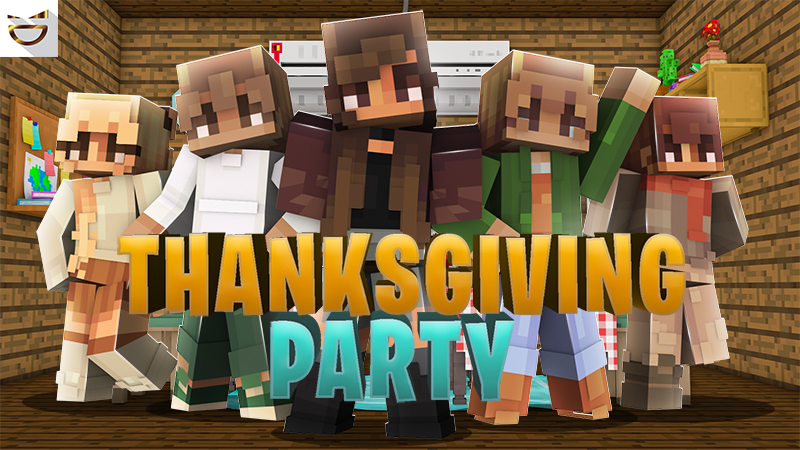 Now that we've got the wildcard pack out of the way though, we'll be continuing with a couple more "traditional" Thanksgiving holiday skins. Thanksgiving Party by Giggleblock Studios is as Thanksgiving as it gets, with 18 lovely autumn – themed skins for you to use at any Thanksgiving or holiday party, parade or server event. 
These skins not only just ooze autumn vibes, they're also super well made, with fashionable coats, jackets, parkas, boots and scarves to boot on models of all shades and genders. Not only are the clothes incredibly comfy and trendy, these models also boast cool hairstyles and accessories. You're sure to turn heads at any event you attend while wearing these skins! For other creative ideas why not take a look at some of the Team Visionary Minecraft interior design recommendations.

Cozy Animals By 57Digital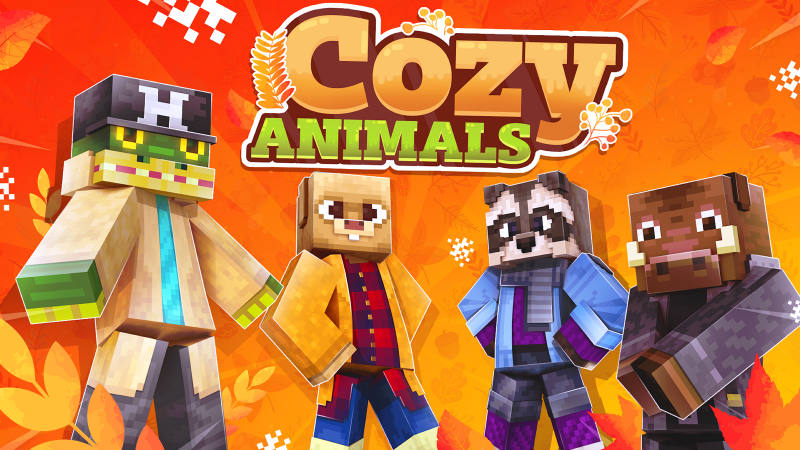 Tired of wearing the same humanoid skins all the time? Cozy Animals by 57Digital changes things up with some jaw-droppingly cute skins that will fit right in with the cozy autumn feel that comes with Thanksgiving. 
These skins are HD, meaning that they're incredibly beautiful both from a distance and up-close. The artstyle is also distinct and vibrant, with an amazing and varied range of palettes that just scream "autumn". The pack comes with ten adorable, fluffy critter skins that are sure to get all your friends and families saying "awwww!" on sight.
Thanksgiving Hangout by Giggleblock Studios
The Thanksgiving Party pack higher up on this list might be perfect for a fancy party or event, but sometimes you just want to hang out with your friends, drinking hot cocoa on a cold night and watching a holiday movie. Thanksgiving Hangout by Giggleblock Studios is perfect for just, well, hanging out with your friends on a chill Thanksgiving night! 
The pack comes with a whopping 21 Minecraft Thanksgiving skins, all of them embodying extreme cozy autumn vibes. Rock a cute oversized sweater, or some cute orange overalls! These skins are vibrant, painted with orange, brown and white palettes that are sure to keep you warm during your chillout session with your friends and family. Plus, with such a huge amount of skins to choose from, you'll be able to switch it up whenever you like — even halfway through the hangout — and never use the same skin twice!
Holiday Guardians By Entity Builds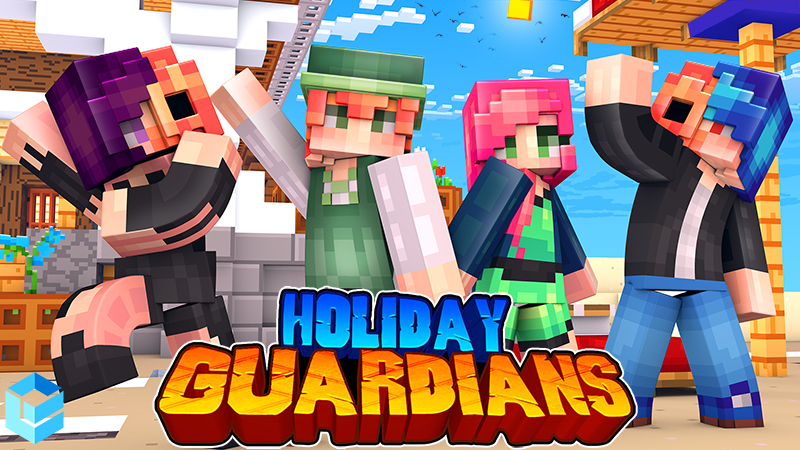 Is it the holidays yet? Most of these skins have had a Thanksgiving theme of sorts, but also can be used as a broad autumn – themed skin in general. Holiday Guardians by Entity Builds takes the cake for variety though, with skins for almost every major Western holiday out there. 
From the spookiest Halloween skins to scare all of your friends and family — and go trick or treating with — to the most festive Christmas skins that'll net you all the presents out there, and even to St. Patrick – themed skins for hunting down pots o' gold at the end of the rainbow with, this pack has absolutely got you covered no matter what sort of festivities you're looking to partake in. The skins are also incredibly well-drawn, with vibrant and bold palettes of pink, purple, green and blue that'll have you turning heads at every party you ever go to from now on, period.
Conclusion
We hope you found something in this list to quench your need for stylish and creative Minecraft skins. But sometimes, you might have an idea for a Minecraft skin that no one else has ever had before. Or, no one's quite executed your vision the way you wanted it to be. 
When that happens, it's never too late to learn how to make your own skin!