Hey everyone! Hope you folks are all staying nice and warm; we know that the frost has started setting into some places. We at Team Visionary are back today with another Minecraft Skin List, so that you can start changing your look to fit the beautiful fall season. 
Minecraft skins let you take on a whole new outfit and even persona at the click of a button. Need the perfect costume to win those Halloween night costume skin contests? A cute outfit to farm pumpkins in? From spooky costumes to warm sweaters, this list has everything you could ever need for a great night out with friends in the coziest season of the year.
While we'll cover some Halloween skins in this list (after all, what's fall without the season of spooks?), if you're looking for some skins to really give your friends and family a scare, do check out our Best Minecraft Skins for Halloween 2020 article. 
Pumpkin Spice Teens by 4KS Studios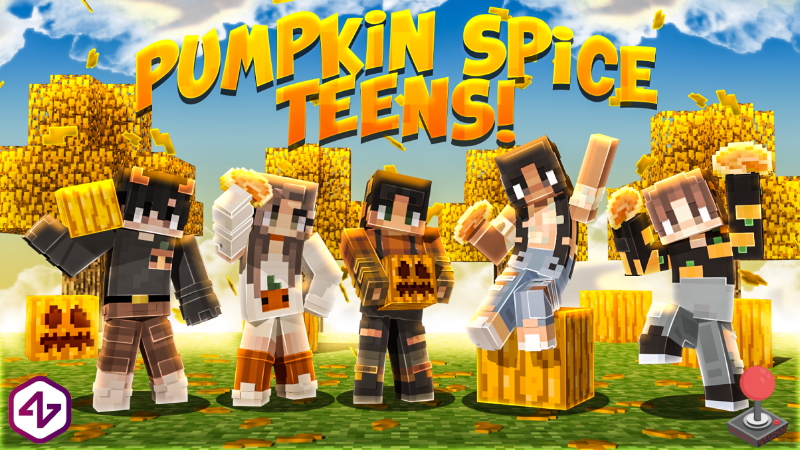 What would a fall themed pack be without the mention of everyone's favorite candle scent and latte flavor? Fully embody the spirit of fall and make all your friends jealous while you're at it, with these gorgeous Pumpkin Spice Teen skins. 
Whether you're vibing with the plaid/overalls aesthetic, or just want a giant oversized sweater to drink hot cocoa in, this pack has got you covered. Not only are the skins well-drawn and diverse, they've got one heck of a fashion sense. All the outfits are chic, modern, and definitely items we'd wear in real life. And of course, the sweaters come with little mini pumpkin patterns. What's not to love?
Halloween Horrors by DUH!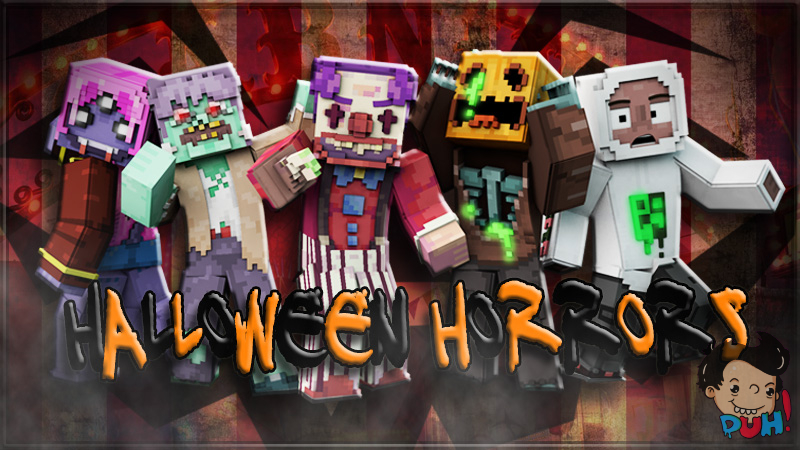 We're taking a break from our regular-scheduled wholesome programming to blast your socks, shoes and gloves off with some insanely detailed and terrifying skins from the Halloween Horrors pack by DUH!. Coming with 6 HD recreations of all your favorite spooky monsters: a killer clown, a headless zombie, a witch, a vampire beast, frankenstein's monster and more, this skin pack has it all for anyone looking for a scary costume for the season. 
What stands out in this pack is how detailed and beautiful the art is. From the ectoplasmic goo dripping from eye sockets to mangled hook hands, it's clear that this pack was created by an artist with passion for their craft. Opening the pack and seeing the skins for the first time genuinely sent a chill down my spine! 
Scary Halloween Teens by Waypoint Studios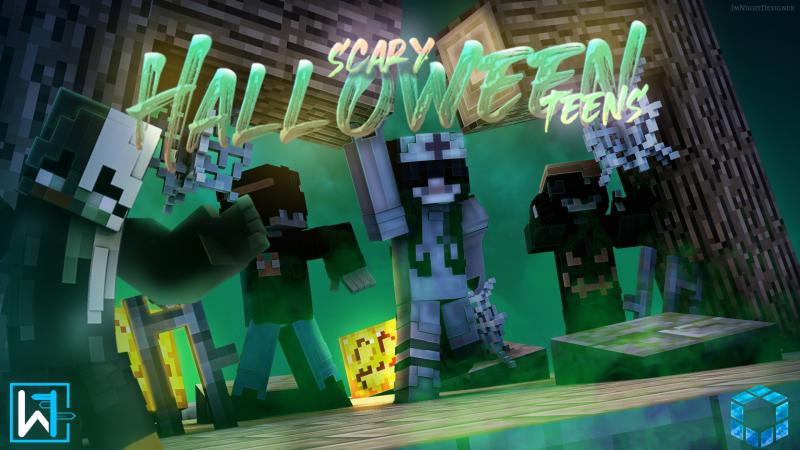 Want to dress up scary this season, but looking for something a little more human? These scary Halloween teens have got your back. Dress up in orange and black stripes to channel that aesthetic, don fluffy ears and a tail, or pull on a glow in the dark jumpsuit! From monsters to modern, this pack has every aesthetic you could need for this upcoming Fall. 
This pack is full of dark and diverse skins of all the most popular Halloween go-to's, from nurses to queens. And with a variety of 15 scary costumes to choose from, this pack is great for roleplaying when playing with friends, no matter who (or what) you decide to go with this Halloween. 
Download Scary Halloween Teens
Pumpkin Patch by Blocklab Studios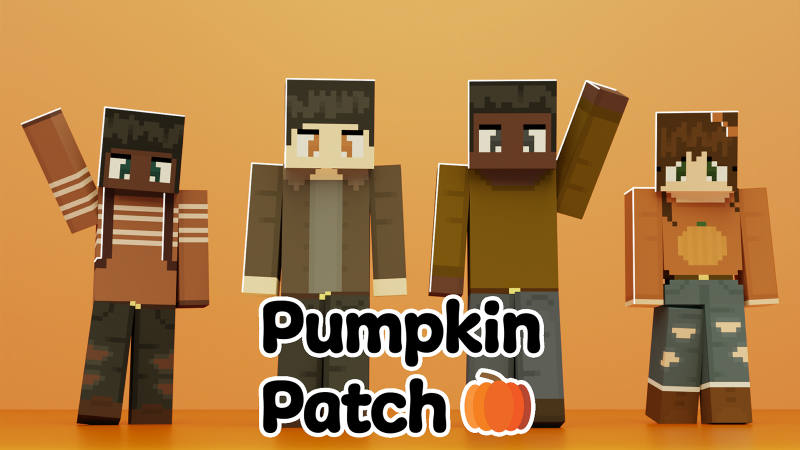 But of course, Fall isn't all about Halloween (just mostly!) Let's not forget the ripped jeans, long sweaters, warm coats and of course, our favorite orange gourd. Gear up for Fall and all the leaf-raking, pumpkin-picking fun that comes with it, with these pumpkin-inspired skins! 
Featuring a diverse cast of well-dressed teens, this skin pack comes with six faded, aesthetic outfits that'll have all your friends green with envy at your excellent fashion sense. 
Nether Mobs Advanced by 4KS Studios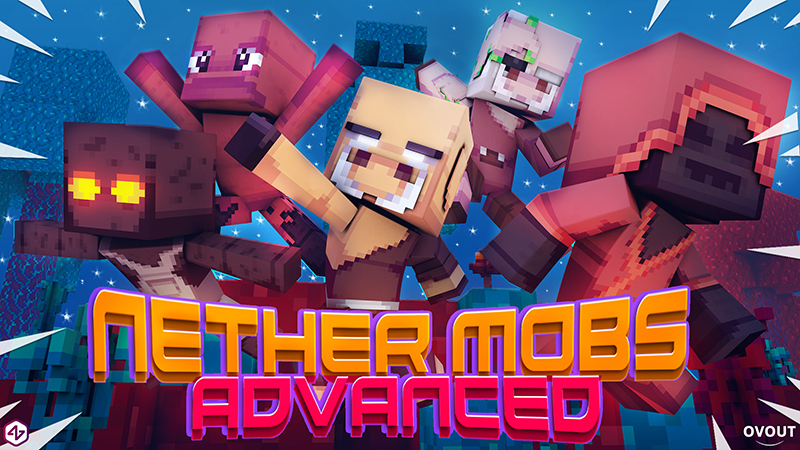 Nothing says spooky like bloodthirsty, savage monstrosities from the underworld! So dress up as one of them and brave the fiery depths of the new Nether as you traverse netherrack cliffs and crimson forests to challenge the dangerous Wither.
This skin pack comes with 8 detailed, scary HD mob skins and one free skin. Great artstyle aside, it takes some liberties with the monsters' original designs and adds its own unique twist to each and every mob. For instance, the magma cube gets some cute overalls! Whether you're looking to blend in with the hellscape or jump scare your friends, this pack is the one for you. Do take some extra care while you're camouflaging yourself, though — it's common knowledge, after all, that the Nether mobs can smell your fear. 
Another Animal Onesies Pack by Giggle Block Studios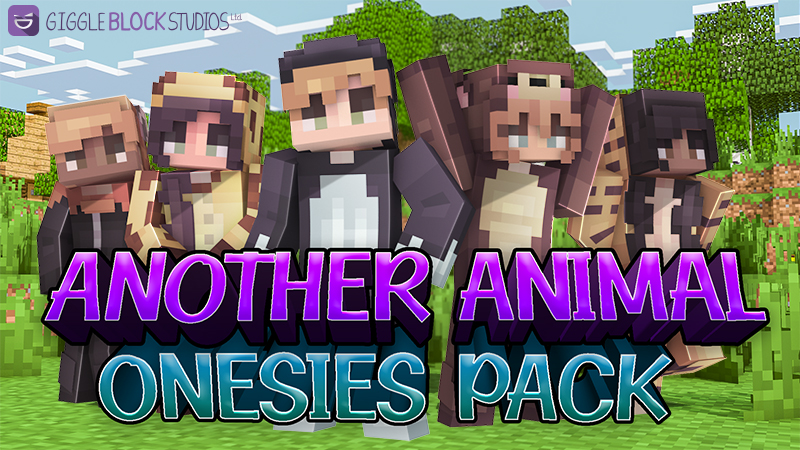 Want to dress in an oversized onesie and sip hot cocoa WHILE still embodying the spirit of Halloween? This skinpack is a must-have for all those late night Halloween slumber parties, channeling cute and comfy vibes while totally being a costume worthy of all the candy and treats.
With an absolute whopping 24 skins at an affordable price, this pack has every, and I mean every, fluffy animal you would ever want to dress up as. And then every color variation of that animal. Red panda? Check. Giraffe? Check. Tiger? Check, and in three different colors to boot. Another Animal Onesies Pack by Giggle Block is anything but just another onesie pack, toting the best bang for your buck if you're looking for some adorable and comfy outfits to chill in this Fall. 
Download Another Animal Onesies Pack
Conclusion
Thanks for reading our Best Minecraft Skins for the Fall list! We hope you found something in this list to quench your need for stylish and creative Minecraft skins. 
But sometimes, you might have an idea for a Minecraft skin that no one else has ever had before. Or, no one's quite executed your vision the way you wanted it to be. When that happens, it's never too late to learn how to make your own skin! If that seems too daunting, visit our post about Everything You Need to Know About Making a Minecraft Skin! Happy creating, and thanks for the read!