Hello, everyone! We at Team Visionary hope that you've had a great week. Today, we have a spectacular list of the newest, best Minecraft resource packs as of December 2020 for you guys. 
We're nearing the last lap of December 2020! We've been through quite a year indeed! Although we're nearing the point of the year where festive lights are getting put up and snow has started to fall in some parts of the world, it's undeniable that this year's holidays are going to be very, very different from the ones that we are used to. 
Regardless, even if we have to stay indoors this December, we hope that you can still have a blast spending your time online with all your loved ones. Bring you, your friends and family into whole new worlds with this list of gorgeous new Minecraft resource packs. Without further ado, let's get into things!
Dragon Heart by Tetrascape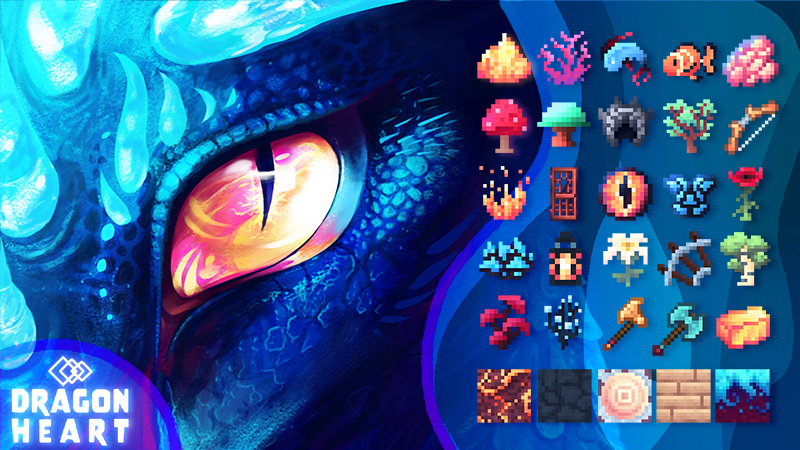 Dragon Heart by Tetrascape is a beautiful resource pack filled with tons of vibrant colors, inspired by — you guessed it! — medieval fantasy and ferocious dragons! Transport yourself and your friends into a wild new world of vast landscapes, bright treasure, terrifying dangers and re-imagined mobs!
While being highly stylized and cartoonish, Dragon Heart doesn't rely on heavily saturated colors, instead striking a perfect balance between vibrant and pastel and creating a world that is both pleasing to the eyes, while promising a world of exciting adventure. From the blocks to items, every piece of art is reminiscent of an old-school RPG that strikes nostalgia and wonder into us all.
Dragon Heart's re-imagined mobs especially stand out, with custom models and textures that transform the Minecraft mobs we all know and love into completely new entities, such as dragons. 
Arts and Crafts by Team Visionary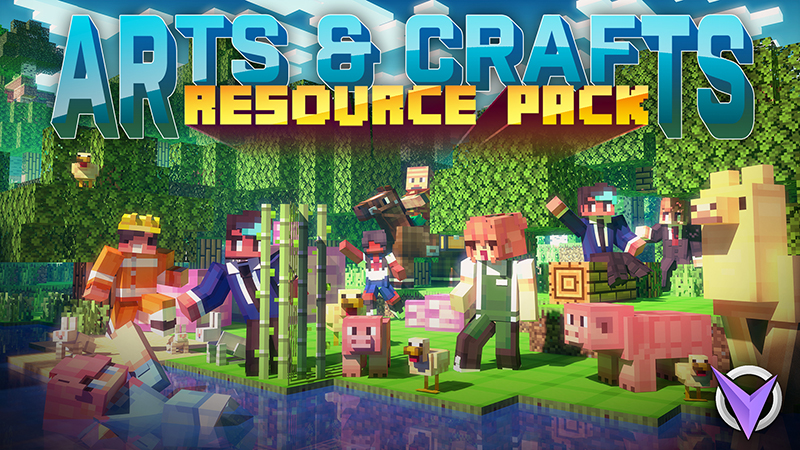 Updated for 1.16, the Arts and Crafts resource pack by Team Visionary really embodies the incredible creativity that Minecraft content creators can produce when given free reign over the assets of a game. Arts and Crafts is a gorgeously bright and saturated pack that's sure to put a smile onto your face as soon as you load into your brand new world.
Besides the wonderful choices in color palette, each block, item and entity have been enhanced with beautiful but subtle details, giving the entire pack a papercraft vibe. Plus, the pack also comes with a whopping 20 new HD skins, so that you can look your best alongside your grand new world.
Majestic World by Tomaxed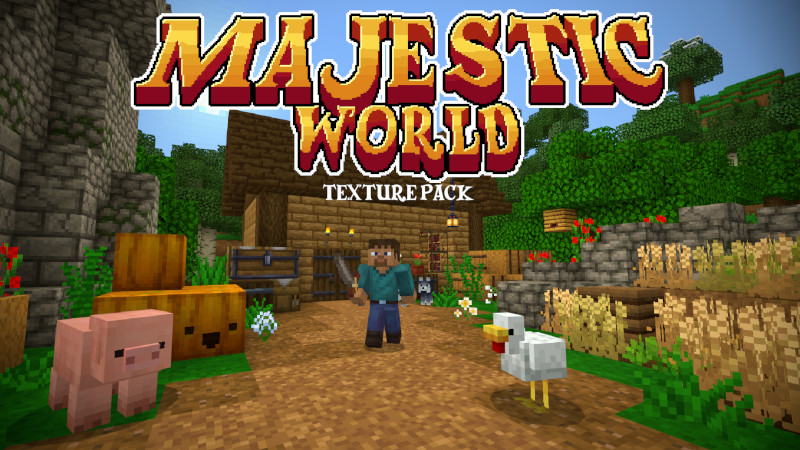 Majestic World by Tomaxed is a stylized, simplistic resource pack that promises a polished experience that will enhance your game — and that's precisely what it delivers! Designed entirely in charmingly nostalgic pixel art, bright and cozy colors, and a beautifully stylized artstyle, this pack is sure to send you right back to older, simpler days. 
We especially love the faces that this pack puts on animals — they look both cute and cheerful at the same time! Because of its versatile style, Majestic World can be used in any sort of experience, from the newest adventure map to the toughest survival spawns. It also comes with a completely custom and fitting UI, to enhance your Minecraft experience ever more.
Cubits by GlowFischDesigns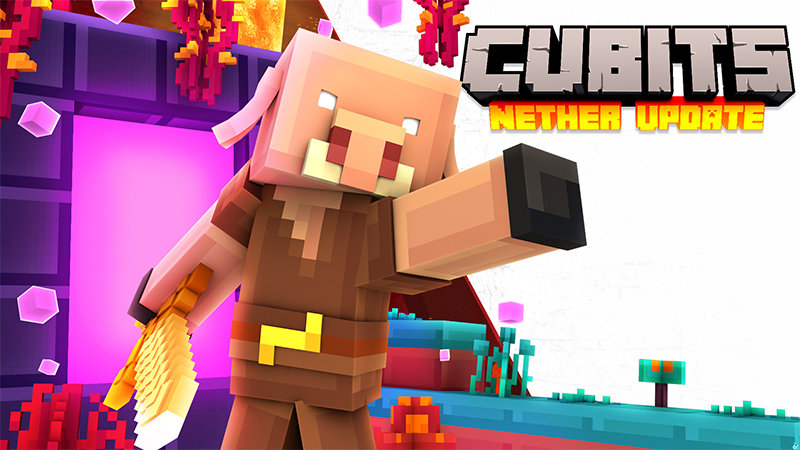 Cubits is a lovely little 16x resource pack that smooths the hard edges of the regular Minecraft textures, making everything a little more uniformly colored and clean. With complete 1.16 compatibility, this whimsical, colorful pack can be used on any version of Minecraft that you might want to load into — meaning you can boldly forge into the depths of the new nether without worrying about broken or unfinished textures. 
The thick outlines, uniform colors and minimal shading noise of this pack create a minimalistic and neat appearance that can not only be used to boost performance, but also provide a new Minecraft experience for those who are tired of pixelated textures. Simple and stunning for builders, and smooth and optimized for survival players, this pack truly has something for everyone. 
Fantasy+ — Novaegg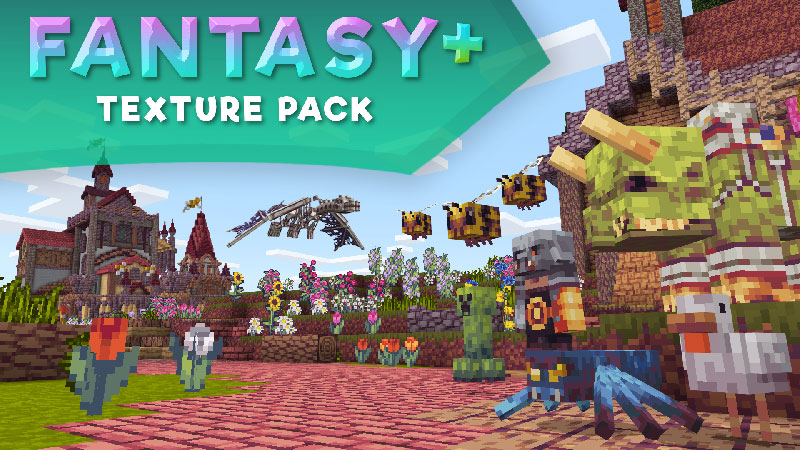 Fantasy+ blew us away when we first saw it — it's self-described as the embodiment of a "classic arcade fantasy style", but that does no justice to the style. Not only is the palette made up of wonderfully muted, yet cheery colors, the art itself is extremely well-drawn and detailed despite being just a 16×16 pack. 
This pack will certainly send some long-time gamers back in time with its retro style, reminiscent of old Gameboy Advance and handheld console games. Fantasy+ also promises a full, quality retexture of every item, block and entity in the game, immersing your whole world with the beautiful 
Conclusion
Sometimes you play Minecraft to fight and destroy your friends in minigames. Sometimes to speedrun the ender dragon and test the limits of mortal hubris. But sometimes, you just want a bit of peace and quiet, spent in the comfort of the pixels that have stayed constant throughout your life. 
We hope that this list has given you new ways to appreciate the beautiful, explosively popular game that is Minecraft. However, if you didn't find a resource pack that was to your fancy, that's okay — we've just published an article on Everything You Need To Know About Making a Minecraft Resource Pack. Maybe you'll be able to make your own resource pack to fit all your needs! 
Thanks for the read!