Hello, everyone! We at Team Visionary hope that you've had a great week. Today, we have a spectacular list of the newest and best Minecraft minigame maps of April 2021 for you guys. 
Minecraft is a lot of things to a lot of people: for some, it's a fun and casual pastime; for some, it's a career and full-time job. Some players live for the adrenaline rush of competing against other players in heated, bloody battles. Others might spend their Minecraft days tilling away at wheat fields, and their nights huddled in cozy little farmhouses. 
For the community of creative content creators, however, this wonderful game and its flexibility is nothing less than their own personal universe, a platform to build and create where the sky's the limit (and sometimes not even then). Minigame maps are the perfect example of this, where content creators manage to take a game based in open-world survival and turn them into all sorts of creative gamemodes: parkour, survival games, PvP, mafia-based and other genres that you can enjoy with your friends.
Without further ado, let's get into things!
The Dropper by Bigre
The dropper is one of the most known and downloaded minigames of all time, and it's not hard to see why! It takes an extremely difficult gamemode type — parkour — that takes tons of time and dedication to get good at, and adds a ton of unique twists of skill and luck to make the gamemode into a great minigame that you can enjoy with friends and family alike. 
Though the Dropper is vaguely related to parkour, it forces you to do the exact opposite! While in parkour you have to attempt to land on every single block with precise jumps to avoid falling, in The Dropper, you are always falling and have to avoid hitting any blocks on the way down. Drop your way through the 16 entertaining and dynamic challenges with just one simple goal: to get to the bottom without dying. (Though realistically, for those of us who aren't pros, the goal is to get there with the least deaths…)
This is the perfect map to test out with your friends and family, or try it alone and try to beat your own high score to practice, if you're looking for a unique twist on classic parkour maps!
The Walls by HyPixel
The Walls is probably one of rare few minigames that emphasizes player vs player combat at its core. Similar to the famous Bed Wars gamemode on the Hypixel network, all players are put into 4 teams. However, in The Walls, each of these 4 teams are blocked from each other with massive walls.
These walls then fall after 15 mins forcing all players to fight and the last team standing wins. From the second the timer begins, all teams have 15 minutes to do whatever they need to prepare for battle, including mining for ore in their little section of the map, building traps for sneaky plays and discussing important battle plans with their team, and the like.
Though this map was created over 8 years ago , thanks to its simple idea and engaging playstyle, it's kept its spot on one of the more popular minigames.
Chinese New Year Bedwars by RareLoot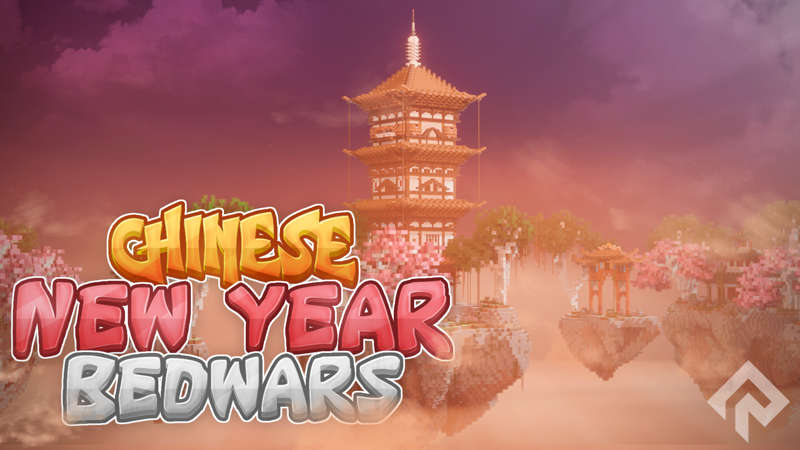 With Chinese New Year having just passed us by, some of us might still be feeling the New Year mood. If that sounds like you, then there's no better way than to try out a Chinese New Year themed bedwars map 
Thanks to Chinese New Year Bedwars by RareLoot, you can now play one of the most popular minigame mods — but with the lovely aesthetic of red and gold. And even if you aren't all that interested in the Chinese New Year theme, you'll be delighted to hear that this map still provides you with a unique taste thanks to the bright yet vibrant palette. 
Not only that, but this Bedwars offers a special 2-player variation to bed wars, so it's perfect for you to have a dynamic showdown with just one of your friends. 
Download Chinese New Year Bedwars
Space Crystal Parkour by RazzleBerries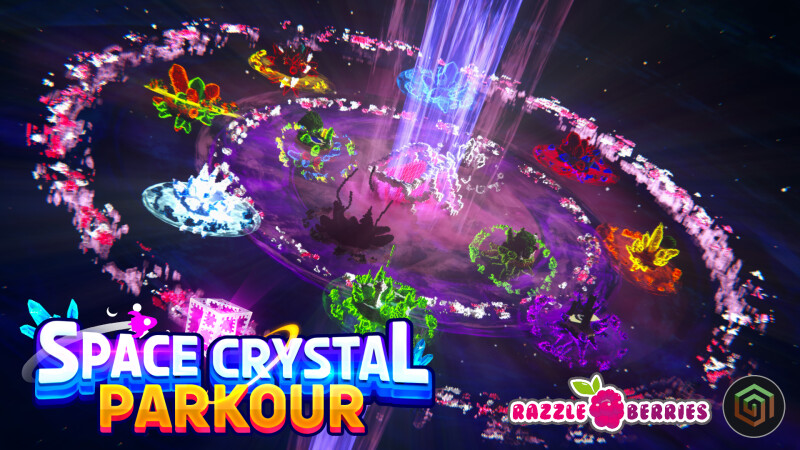 The second parkour map on this list is more of a traditional parkour map — just with absolutely mind blowing aesthetics. Space Crystal Parkour by RazzleBerries sends you right through the airlock into an endless, hungry space for you to test out your parkour abilities. This unique space parkour map offers 12 highly detailed custom island-style planets! 
The map also comes with a gigantic nether crystal in the center for each of the planets to orbit, as well as two rings of "debris" for you to create your very own solar system with. Do you have what it takes to make your way around this little galaxy and conquer every planet you cross?
Download Space Crystal Parkour
Dirt Bikes by Octovon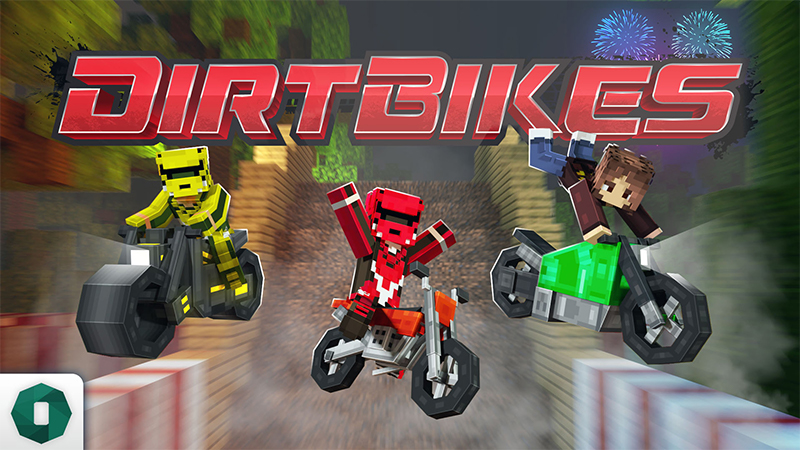 Minigames don't always have to be player vs player, or combat based, or even a competition of "who gets the high score"! Sometimes, all you want from a minigame is to simply get online with your friends and have an old-school race — and Dirt Bikes by Octovon does exactly that! 
Hop into this eventful minigame map with your friends and pick your bike variant. With over 13 unique and wonderfully textured bike variations to pick from, everyone is sure to have their own unique bike. Once you've picked your poison, all of you can then hit one of the two race tracks offered, and see who can reach the end fastest.
Conclusion
And there we have it! Will you choose to have a fast-paced brawl with your friends in "The Walls", or will you blaze through the arid trails in "Dirt Bikes"? These games are yours to discover, take part in and dominate! Which one will you choose to venture forth into, first?
As lockdown continues in various parts of the world, we know that it might be getting difficult to deal with being away from our friends and sometimes, family. We hope that with these Minecraft minigames, you'll find the perfect one to play with your friends. 
Looking for something to play cooperatively, rather than competitively?? Check out our Best Survival Spawns of April 2021 for more options to play with your friends.