Hello! We at Team Visionary hope you had a nice week! Today, we're here with the 5 Best Minecraft Mashup Packs to Kick Off October 2021. 
Minecraft is a lot of things to a lot of people: for some, it's a fun and casual pastime; for some, it's a career and full-time job. Some players live for the adrenaline rush of competing against other players in heated, bloody battles. Others might spend their Minecraft days tilling away at wheat fields, and their nights huddled in cozy little farmhouses. 
For a small community of creative content creators, however, this wondrous game and its flexibility is nothing less than their own personal universe, a platform to build and create where the sky's the limit (and sometimes not even then). 
Here are some examples of such creativity where map designers, writers and artists have come together in unity to create incredible experiences in the form of mashup packs. 
Mashup packs are all-in-one experiences that include a resource pack, beautiful builds, custom mechanics, models and textures, and most importantly: hours and hours of fun! They're guaranteed to give you the most bang for your buck, and they're perfect for any player looking to sink a few fun-filled hours into Minecraft with a group of friends. 
These are the best Mashup Packs we could find to kick off the start of October 2021 with — enjoy!
Mayan Legend Mash-Up by Cyclone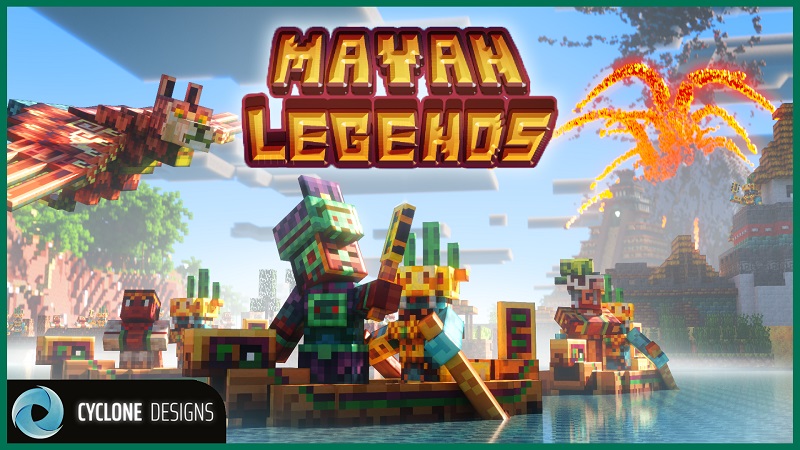 Are you ready to delve straight into the beautiful world of Mayan civilization? Mayan Legend Mash-Up By Cyclone takes you back into the past when this ancient civilization lived. Discover the lost way of the Mayans and take a sneak peek at what everyday life was like back then. There are tons of treasures hidden throughout the world — see if you can uncover them all! 
Plus, if you get tired of looking for the hidden treasures and you're looking for a change of scenery, you can also test your survival skills by trying your very best to scale the massive volcano in the center of the map. Get this mash-up pack now and see if you have what it takes to uncover all of the secrets of the Mayans along the way. This mash-up pack comes with an amazing amount of 25 free Mayan Legend skins, as well as a complete, Mayan themed resource pack.
The Nightmare Before Christmas by Minecraft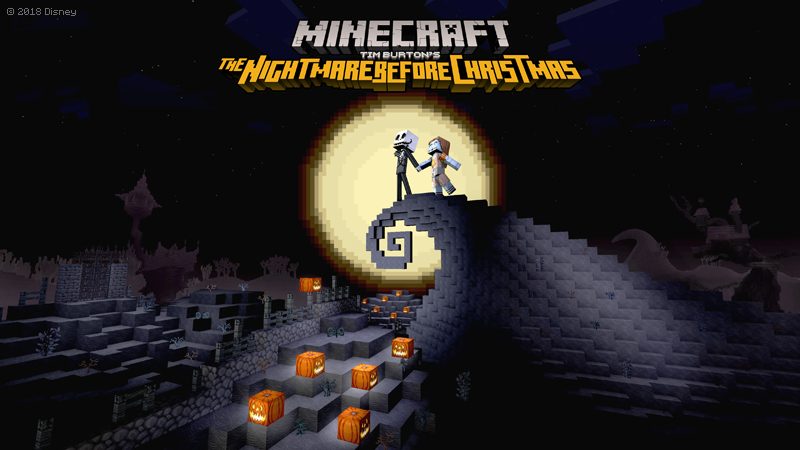 We know that it's a little early for Christmas, but hey, no harm in getting ready for the season's greetings a little sooner. Do you love Christmas? Are you a fan of Christmas movies, especially? Then look no further, because The Nightmare Before Christmas By Minecraft has got you totally covered. 
Taking inspiration from the movie adaption of the famous Tim Burton book The Nightmare Before Christmas, this pack has everything you ever loved about the movie — from wonderfully eerie skins to festive block textures, everything will remind you of the scariest Christmas movie of all time. If you are looking for a simple but nostalgic mash-up pack to bring you back to your childhood, then this is the pack for you!
Download The Nightmare Before Christmas
Steven Universe Mashup by Minecraft
"Searching for diamonds" takes on a whole new meaning in this Steven Universe-based mashup pack. Play as your favorite Steven Universe character (or Gem!) with any of the countless franchise-themed skins! Whether you decide to explore the bustling Beach City to get your free fry-bits or blast off into space to visit Homeworld, you'll be able to fully immerse yourself in this SU experience thanks to the vibrant, unique custom resource pack. Why not look for some inspiration with some of the Team Visionary Minecraft skin ideas and suggestions.

Truly, this map is fantastic for exploring, role-playing with your friends, or just for getting your SU fix since the series ended earlier this year. With tons of beautiful builds and landscapes from the Ancient Sky Arena to the Beta Kindergarten, you'll truly feel like you're in the Steven Universe universe.
Download Steven Universe Mashup
PvP Essentials Mash-Up by Project MoonBoot
Are you the best PvPer to ever pick up a diamond sword? …. No? If not, then are you looking for a place to sharpen your PvP skills? If so, then PvP Essentials Mash-Up By Project MoonBoot has exactly what you're looking for. Grab all of your friends, ready your swords, and get ready to jump into the fight of your life. Enjoy the full PvP experience with a custom PvP themed texture pack. 
This exciting mash-up pack comes packed with all the must-have PvP textures, such as low fire and more. You can even make your own custom crosshairs! Now imagine all that, plus over 100 new particles for floating text and 4 PvP areas to fight in. With the cherry on top being 20 free, PvP-inspired skins, there's absolutely nothing that's not to love about this pack!
Download Pvp Essentials Mash-up
Adventurer's Dream Mash-Up by Nox Crew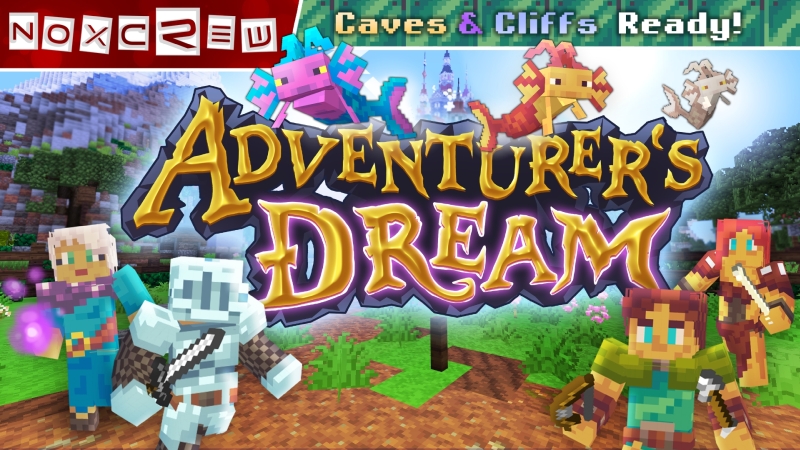 Wander into the unknown in this magical dream world, where you can find adventure in every corner! Discover mystical treasures and uncover secrets while you complete your quest to summon the legendary dragon. This mash-up comes with a fantasy texture pack that can be used in any one of your Minecraft worlds to give it a lovely medieval feeling!
The creatures on this map range from beasts to wild unicorns, see if you can discover them all on this explorative map. You can ride the unicorns and horses around with all your friends for easy travel! Live like a real adventurer and conquer 10 epic dungeons and collect your treasure! 
Download Adventurer's Dream Mash-Up
Conclusion
And there we have it! Forge your own legendary tales of valor and strength in the Adventuerer's Dream Mash Up pack, explore the beautiful world of Homeworld and Beach City in Steven Universe, or experience Christmas a tad early in The Nightmare Before Christmas. What world will you venture forth into first? 
With such a wide range of franchises, we certainly hope that you've managed to find tons of fun-filled hours amidst this list. Enjoy!