Hello, everyone! We at Team Visionary hope that you've had a great week. Today, we have a spectacular list of the newest, best Minecraft adventure maps of September 2021 for you guys. 
Minecraft is a lot of things to a lot of people: for some, it's a fun and casual pastime; for some, it's a career and full-time job. Some players live for the adrenaline rush of competing against other players in heated, bloody battles. Others might spend their Minecraft days tilling away at wheat fields, and their nights huddled in cozy little farmhouses. 
For the community of creative content creators, however, this wonderful game and its flexibility is nothing less than their own personal universe, a platform to build and create where the sky's the limit (and sometimes not even then). Adventure maps are one such medium, where content creators can mold a Minecraft map to their whim, making characters, goals, quests, and custom mechanics for the player to explore.

Without further ado, let's get into things!
Ninja Adventures By Iriumbt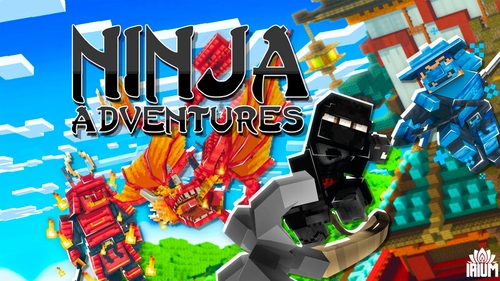 Looking for an adventure? How would you like to travel to a magical universe where dragons aren't just mystical beings, but beasts that roam across the skies? Thanks to Ninja Adventures by Iriumbt, you'll be able to enter the magical world of your dreams where you can live out all of your ultimate shinobi fantasies and become the strongest ninja in the world. Enter the world as a trainee, hone your abilities to the edge and test your strength against all the new custom creatures of the world. Perhaps you'll even be able to face off with the final dragon boss!
Enjoy this open world adventure map that adds 3 new temple structures, each with its own new and custom boss. Travel around the world with your new grappling hooks and while you're at it, give some of the brand new weapons a whirl, such as the throwing knives and shurikens. Plus, if you ever find yourself in a pinch, you can always use the new smoke bomb for a quick escape.
City Parkour By Octovon
Currently there are a lot of amazing and challenging parkour maps circulating the Minecraft worlds, and most of those come with really amazing themes and builds. But if you are new or wanting to try out parkour for the first time then all the extra themes and builds can be very distracting. If you are looking for a parkour map that takes place in a more familiar location then City Parkour By Octovon is the map for you.
This map takes place inside an amazing city and contains 26 parkour levels. The levels start off easy and steadily get more difficult until you reach the hardest difficulty at level 26.Great map to try out if you want a more familiar backdrop to your next parkour run.
Modern Resort By Inpixel
As an introvert, my ultimate dream is to be able to go on a nice and relaxing vacation without leaving the comfort of my room… and with Modern Resort by Inpixel, you can! This map will take you on the vacation of your life; you'll get to travel to an adventure island with a modern resort filled with all the latest gadgets. Enjoy all the fun tropical activities you can ever think of, and take in all of the beautiful and amazing structures of the resort while flying around the island on your very own private plane. Check out the Team Visionary Minecraft Skin Layout resources for some inspiration with your skins.

The map also comes with multiple mini games, a maze and even custom – modelled, functional vehicles. It's the perfect map to try out with your friends, or even on your own — it's just that good!
Dragonfire 2 : Nations By Spectral Studios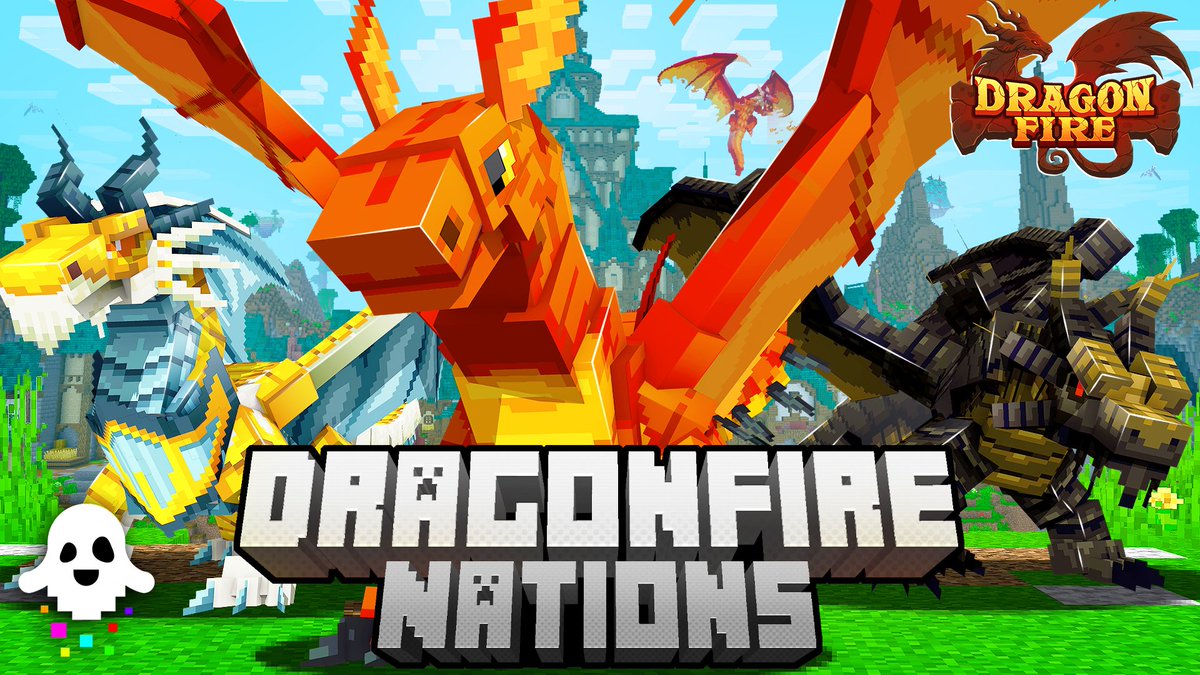 Dragonfire 2: Nations by Spectral Studios is the follow up map to the original amazing Dragonfire series, which amassed tons of fans: after all, what's not to like about dragons?
Ever since the release of Dragonfire: Bedrock Edition, tons of these fans have been waiting for an update, and now that update is finally here at long last! Dragonfire 2: Nations comes with the studio's biggest map yet, and adds 26 brand new dragons and 30 new mobs to fight, tame and discover. With countless secrets hidden throughout 6 uniquely themed continents, this map is packed full to the brim with adventure.
Build up your own nation alone or with friends! The map even comes with custom furniture to  build your nation with.
Download Dragonfire 2 : Nations
Water Park (Pirates Island) By Cubed Creations
Grab your bathing suit and get ready to go to a massive pirate themed water park! Water Park (Pirate Island) By Cubed Creations takes you and your friends to an amazing water park full of slides and water based mini games. 
The whole park is pirate themed so don't forget to equip one of the free pirate themed skins. This Pirates Island Water Park map comes with a gorgeous park built to maximize entertainment with its 6 custom slides, a custom water cannon parkour section, mini games, a functional diving board and even a custom jetski vehicle.
Download Water Park (Pirate Island)
Conclusion
And there we have it! Will you choose to hone your ninja skills while grappling from roof to roof with Ninja Adventures? Or will you tame the ferocious draconic beasts of Dragonfire 2: Nations? The worlds are yours to discover, explore and make your own! Which one will you choose to venture forth into, first?
As lockdown continues in various parts of the world, we know that it might be getting difficult to deal with being away from our friends and sometimes, family. We hope that with these Minecraft Adventure Maps, you'll find the perfect one to play with your friends.