Hello, everyone! We at Team Visionary hope that you've had a great week. Today, we have a spectacular list of the newest, best Minecraft adventure maps of November 2021 for you guys. 
Minecraft is a lot of things to a lot of people: for some, it's a fun and casual pastime; for some, it's a career and full-time job. Some players live for the adrenaline rush of competing against other players in heated, bloody battles. Others might spend their Minecraft days tilling away at wheat fields, and their nights huddled in cozy little farmhouses. 
For the community of creative content creators, however, this wonderful game and its flexibility is nothing less than their own personal universe, a platform to build and create where the sky's the limit (and sometimes not even then). Adventure maps are one such medium, where content creators can mold a Minecraft map to their whim, making characters, goals, quests, and custom mechanics for the player to explore.
Without further ado, let's get into things!
MarsCraft by House of How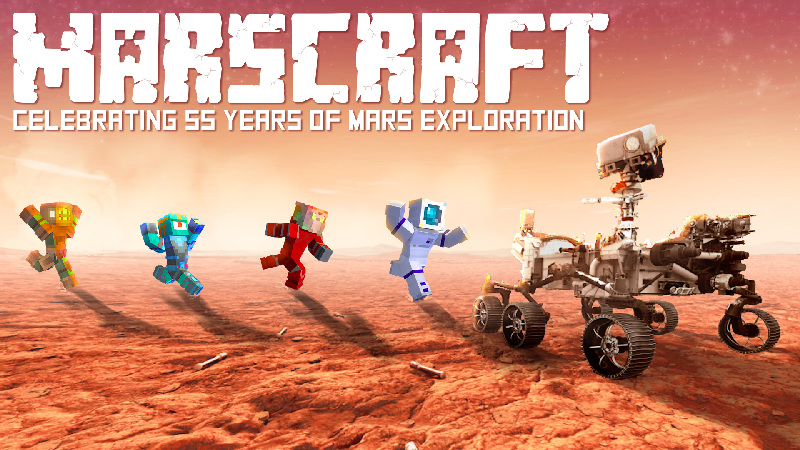 Ever dreamed of going to space and becoming an astronaut? Have you ever wondered what life on Mars might be like? Dream no more, because Marscraft by House of How is going to bring you right on over! Experience life on Mars within your Minecraft world, all without getting up from the comfort of your gaming chair — and we're not kidding, either! What makes this map absolutely incredible is that it was created using actual real live photos from the NASA satellites! 
This scientifically accurate adventure map comes with free skins, geographically accurate landing sites and a detailed view of the largest mountain in the solar system. There are even a few extra things for you to discover that aren't actually found on Mars (that we know of!), such as aliens, treasures and traps!
Dungeon Crawler by House of How
Next up, we've got another wonderful map from House of How. This is a thrilling survival and puzzle adventure map jam packed full of action and intrigue. If you love puzzles and PvE combat, then Dungeon Crawler by House of How is absolutely tailor made just for you.

This adventure is a new and unique mix of fighting and puzzles, fight for your life as you navigate through a mysterious maze that just doesn't seem to end. Will you survive with your life and claim the treasures that lie within, or will you be next to fall victim to this infinite dungeon? The map comes with 5 free unique player skins and offers difficult parkour and combat scenarios.  Why not take look at the Team Visionary list of the best Minecraft Modpacks ever made, great for inspiring creative Minecraft developers.

The Theme Park By Oreville Studios
Are you a thrill seeker? Looking for your next fun adventure? And most importantly, do you love roller coasters and high speed rides? No matter what you answer to these questions, Theme Park By Oreville Studios has the perfect theme park adventure for people of all sorts. Grab all your friends and get in line for tickets though, because this park might be shutting down soon…
Embark on an epic adventure to save the park from closing down forever, and have the time of your life along the way! This map offers a fully custom adventure with a compelling story, tons of challenges and countless minigames. The map also introduces over 100 unique custom models for you to enjoy, and even comes with custom music and animated cutscenes.
Spanish 1: TNT Squad by LifeBoat
If you're in the mood to learn a new language, but Duolingo's thinly veiled threats just aren't doing it for you, then give this map a try! Spanish 1: TNT Squad by LifeBoat is a unique adventure map that will help you learn Spanish. In this map you are a part of a renowned TNT diffuser squad and your job is to go around defusing TNT to save the world. The only problem is that… you need to know Spanish in order to read what is on the bombs. Will you be able to learn quickly enough to defuse the bombs in time? 
This adventure is a great way to learn basic Spanish, promising to teach you 56 basic vocabulary words ranging from colours,numbers and useful day-to-day vocabulary! There are 12 engaging levels, each with increasing difficulty. And if all that wasn't enough, the map also comes with 5 free skins!
Climate Futures by Minecraft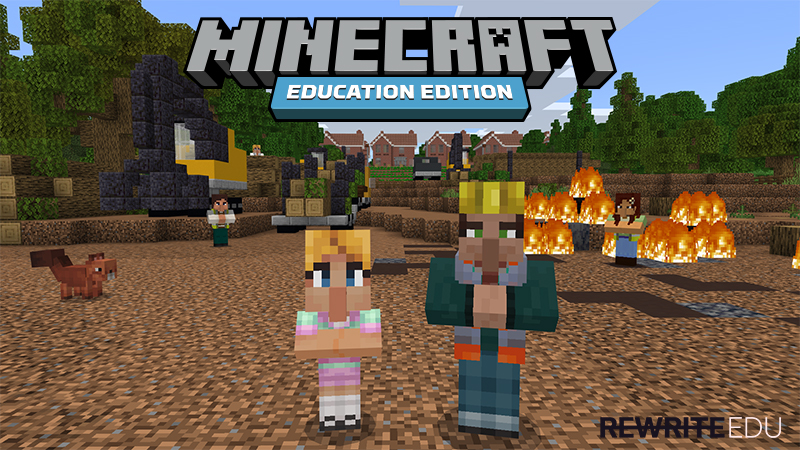 Climate change is a hugely talked-about topic today, and it's important to learn about it so we can start acting before it's too late. Climate Futures by Minecraft is an educational adventure map that was released by Mojang to teach people more about what climate change is, and what we can do to stop it. 
Climate Futures takes you though time to show you the effects of deforestation and solutions that we can implement to create a brighter future for all of us. You can interact with people from different fields of studies and listen to what they think about climate change — and you can even interact with animals and talk to them to learn new and interesting facts about the world we live in today!
Conclusion
And there we have it! Will you choose to hack and slash your way through Dungeon Crawler, or will you transport your friends to the bustling, exciting Theme Park just in time to save it from closing forever? The worlds are yours to discover, explore and make your own! Which one will you choose to venture forth into, first?
As lockdown continues in various parts of the world, we know that it might be getting difficult to deal with being away from our friends and sometimes, family. We hope that with these Minecraft Adventure Maps, you'll find the perfect one to play with your friends.