Hello, everyone! We at Team Visionary hope that you've had a great week. Today, we have a spectacular list of the newest, best Exploration-Based Minecraft adventure maps for you guys. 
Minecraft is a lot of things to a lot of people: for some, it's a fun and casual pastime; for some, it's a career and full-time job. Some players live for the adrenaline rush of competing against other players in heated, bloody battles. Others might spend their Minecraft days tilling away at wheat fields, and their nights huddled in cozy little farmhouses. 
For the community of creative content creators, however, this wonderful game and its flexibility is nothing less than their own personal universe, a platform to build and create where the sky's the limit (and sometimes not even then). Adventure maps are one such medium, where content creators can mold a Minecraft map to their whim, making characters, goals, quests, and custom mechanics for the player to explore.
Without further ado, let's get into things!
Infinity Dungeon by NetherPixel
What screams adventure more than a never-ending dungeon full of monsters and mystery? Starting strong first on our list is Infinity Dungeon by NetherPixel! These dungeons were designed to provide you with a challenge as you traverse through dark and narrow hallways fighting through hordes and looking for treasure.
But most Minecraft dungeons have one major flaw, they don't change, you can only have so many dungeons before you find that you've gone through them all and all the intrigue is gone. But in this innovative map, you only have to go through one dungeon with a catch: it's ever changing. As the name suggests, you're presented with a single dungeon that you can do an infinite amount of times, with unique and new layouts each time you do it. If that wasn't enough, the map also introduces over 70 new unique mobs and 30 custom weapons to use to slay them — it truly is the perfect Minecraft dungeon map!
Crack in the World by Bauwks
If you're a fan of solving mysteries while you whack and slash through monsters, then Crack in the World by Bauwks is the perfect map for you! It's a unique map designed for 1-3 players and is perfect if you're looking for a map with an interesting story. 
It goes like this: you and your friend are on a road trip and on your way to your destination, the car breaks down. Stranded in a small unknown town, you get a room at the nearest hotel for the night. However, you start to notice strange things happening around you, so you and your friends decide to investigate the town to see you you can get to the bottom of all these mysterious events. This is truly an well-made and high-quality adventure map with a deep, spiraling story and many twists and turns, as well as custom cutscenes and special effects.  The Team Visionary team have some awesome ideas for creating Minecraft Skins, let us know what inspires you.

Limbo by Foleros,Mlakuss, and Tomaxed44
Are you looking for a completely new Minecraft adventure map experience like you have never before? Limbo by Forleros, Mlakuss, and Tomaxed44 is a masterpiece of a map that will actually make you forget that you are even playing Minecraft 
Based of the bestselling and award-winning game "Limbo", they have created an incredible 2D side scroller-esque adventure-parkour map. Make your way through the map while swinging from ropes and climbing ladders, with the simple goal of finishing each level without meeting a gruesome demise!
Haunted Apocalypse by Goe-Craft
Travel to a distant future and explore a dangerous post-apocalyptic wasteland! Embark on a thrilling adventure all on your own, or with your best friends, through the remains of a advanced civilizations who have been destroyed… by what, no one knows.
Explore a huge custom map and see if you can piece together all the clues given throughout the various interactive talking and combat scenes, in order to find out what happened to the civilization that lived here. This map also includes a few epic boss fights with custom mobs and bosses with amazing 64×64 textures. Plus, it also comes with 8 free HD skins for your own player character!
Castle Expedition by RareLoot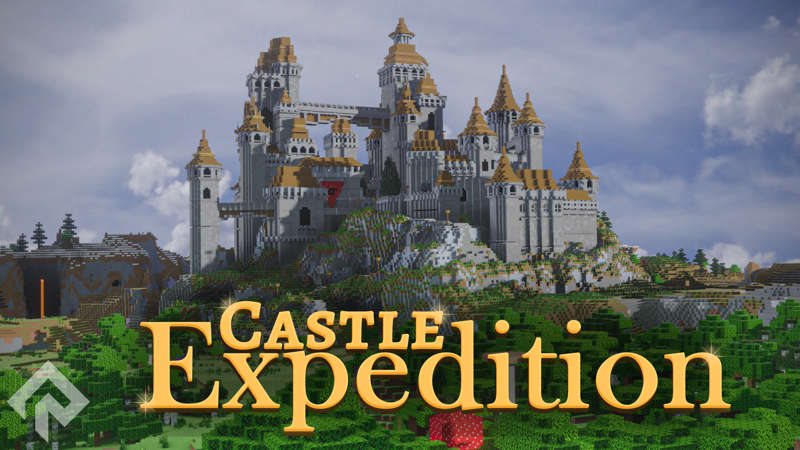 After spending countless years working towards your goal of being an master archeologist, you've finally made your big breakthrough and are now known as a world-renowned archeologist! After this incredible feat, you've been invited to join trip of a lifetime to the mysterious Castle, in Castle Expedition by Rare Loot.
Pack your bags and tools, and meet the expedition team by the entrance of the sprawling structure! Explore the massive castle and see if you can uncover all the secrets that have been hidden there throughout the centuries. This is a great map for solo or a group of friend looking for a adventure.
Conclusion
And there we have it! Will you choose to travel to the idyllic Water Town and discover the secrets of the little floating island, or will you transport your friends to the bustling, exciting Oktoberfest Amusement Park just in time for Halloween? The worlds are yours to discover, explore and make your own! Which one will you choose to venture forth into, first?
As lockdown continues in various parts of the world, we know that it might be getting difficult to deal with being away from our friends and sometimes, family. We hope that with these Minecraft Adventure Maps, you'll find the perfect one to play with your friends.