Are you tired of your out-dated skins? Looking for your next favorite mystical themed skin pack? We've gone out and discovered the best skin packs just for you. Here are our top ten skin packs that are bound to grab everyone's attention.
Nether Creatures by The Lucky Petals
Going into the Nether Realm can feel scary when you don't have the appropriate attire. Just for that, this skin pack has you covered with ten skins of Nether creatures and monsters to choose! With these skins, you'll be able to feel right at home and explore to your heart's content. 
Start your nether creature adventures here!
Sky Fairies HD by Appacado
Ready to soar through the skies with 25 different majestic skins? Appacado has specially designed these magical fairy skins, so you can live vicariously and ascend through the various worlds!
Spread your fairy magic with these wings and explore these skins here! 
Cute Mob Skins by Team Visionary
Organized crime has made its way into Minecraft! We've designed these skins to make you and your friends feel united when exploring the worlds and intimidate your enemies. We've made a spread of character skins varying from zombies, creepers, spiders, and even slimes for your adventures. The pack comes with 12 mobs themed skins.
On top of that, to sweeten the deal, we've also thrown in 2 free skins! Start downloading here!
Dragon Summoners by Goe-Craft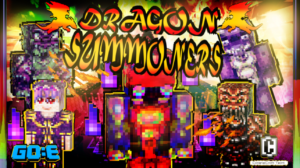 Ever thought about summoning your dragon? Goe-Craft has crafted its own set of dragon summoner skins that make the impossible task just a bit easier.
Pick from 15 unique skins and start your quest to get a dragon today by clicking here!
Golems by Monster Egg Studios
Watch out! The Golems are here and taking over! Download this one of a kind skin pack and become one of the various powerful golems spanning from the prismarine golem from the ocean to the netherite golem from the nether realm.
Choose from 10 skins including one free skin here!
Double Rainbow by House of How
Is that a rainbow? Wait no, that's a double rainbow! With this double rainbow pack, you can now radiate a beautiful array of colors with astral energy! House of How has made 15 skins for this Double Rainbow skin pack. Why chase the end of the rainbow when you can become the rainbow?
See the skin pack details here!
Skyblock by Giggle Block Studios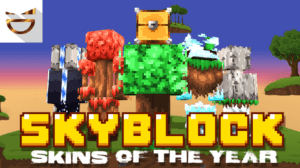 Pick your favorite element to blend yourself in with the Skyblock skin pack designed by Giggle Block Studios. These skins allow you to morph into your surroundings in the Minecraft world. This pack gives you the element of surprise when fighting your enemies.
With 16 great skins, you can start enjoying role playing here!
Astronauts by Diluvian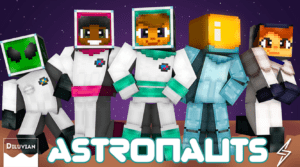 Explore the stars and planets throughout the universe with the Astronaut skin pack. Not only can you dress as 12 different astronauts, Diluvian has included two alien astronaut skins as well.
Grab your space suit and travel to another dimension with this skin pack!
Undead Heroes by Blocklab 
Studios
Did a zombie bite you? Not to worry, you can still be a hero with the Undead Hero pack by Blocklab Studios. Scare your enemies off with these weird looks!
Choose from 7 undead skins here and protect your world from evil villains and monsters.
Smoothies by 57Digital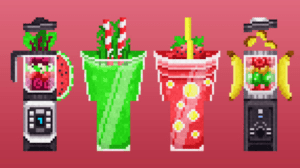 57Digital took it literally when they heard you are what you eat; in this case, you are what you drink. Whether you're more of a strawberry banana person or a veggie smoothie person, this pack has many options to help you stand out!
Make healthy choices by clicking here.
Conclusion
We're sure that you'll enjoy all of these skin packs just as we did! If you liked this list, be sure to come back next week for more skin packs and other downloadable content and check our next article curated for the best playing experience! 
Want to see more skins now? Take a look at our 10 Best Minecraft Skin Packs for June 2020!
Dont forget all of our blog posts are now available as Anchor Podcasts here as well as the Official Google Podcast here.