Adventure maps are always fun, and there are always so many options with all the creative content creators. We have selected 10 newer maps that we have enjoyed for  August. Many of these maps require your best strategizing techniques or your creative thinking to help you explore and complete these missions. Check out what we have handpicked to keep you amused!  
Heist: Royal Mint by Diveblocks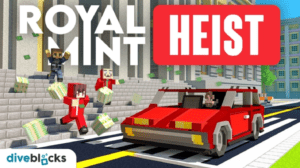 We have assigned a mission to you. You must sneak into the Royal Mint to print millions of dollars for you and all your associates. If done correctly, you and your friends can make it out of this mission richer than any man alive, or you end up in jail for the rest of your life. Create blockages at entries to keep the police out of the building and to stall so you can print more money. Keep throwing paper into the machine, so you can continuously make money through the conveyor belt. This is the main material you will need in order to print your money, so you better keep the materials coming! Strategize with your friends to complete the mission with success. Diveblocks has even included 10 skins to hide your identity from the police and blend in with your associates! Play alone or with your friends in either english or spanish. There are many easter eggs throughout the map, so pay close attention in order to find them! Diveblocks has even included precision game scoreboards to see how well you are doing during your bank robbery. This high pressure situation needs to be handled perfectly. Will you turn yourself into a millionaire in one day?   
Mermaid Life by Everbloom Games
Splash around the deep blue sea with all your friends in this multiplayer map! Everbloom Games crafted a seahorse for you to ride around on to explore, who knows what kind of creatures you'll see when there's up to 19 new custom, underwater creatures. Everbloom Games has included 20 gorgeous tails to swim around in, but keep an eye out for ancient relics! You may run into ancient ruins and secrets that have yet to be discovered, see if you explore deep enough to uncover them all! This game is also available in singleplayer if you decide to venture through the unknown as a solo mission!   
Mutant Survival by Syclone Studios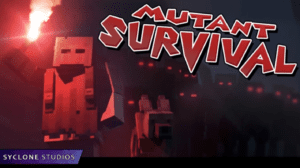 Everyone in the city has become mutants! And I mean EVERYONE, even the businessmen! It seems like it's on you, and you alone to hunt and craft your resources in order to survive. In this single player, open world map, you will have to try your hardest to survive. You will have to survive long enough till you get rescued although there's no telling how long that may take. This spooky build has many different types of mutants to defeat, all with their own behaviors. Explore this massive world, and see if you can survive another day in this adrenaline pumping adventure. 
Land of the Dragon by King Cube 
Journey through the Land of the Dragons. When exploring this map, you can find up to 10 different Chinese dragons spread through the city! King Cube provides 4 different HD skins for you and your friends, so you don't look like an outsider. Wander through the mystic land, and see if you can tame all the legendary dragons one by one. Defeat the boss in the dungeon to receive a reward, and look around for hidden treasures around the lands. King Cube has also provided three wonderful music tracks and custom textures for you to enjoy in this build. 
Wacky West Mashup by Team Visionary 
Everyone is moving to the Wacky West! Many explorers are coming here in an attempt to get rich from the gold rush. I mean, who wouldn't want to get rich by digging up gold? Oversee these beautiful views and wear the western skins that come free with the purchase of this build! With 10 skins, you can blend into your role as an explorer with ease. Feel the warm summer wild fly through your hair. While you're roaming around, find two custom animals in your explorations! This cute little town has some nice interior and even includes a police station in case you need a sheriff. You can ride around in carriages and defeat the creatures that dare to cross your path!       
Arctic Wildlife Explorers by Everbloom Games 
Take your camera around the arctic and capture beautiful pictures of the wild animals. This icy wonderland is filled with many picture worthy views! There are over 20 custom animal species in this build for you to locate. Everbloom Games has included a welcoming voice over for this fun map experience to help you on your storyline. Ride around in your own off-road snow vehicle to help you look out for these icy creatures! You will definitely have to search every inch of this world in order to find all the variety of animals. Once you have found all the animals, turn the pictures into the explorers!      
Download Arctic Wildlife Explorers 
Luxury Car Dealership by Octovon 
Want to live a luxurious lifestyle? Octovon has created a city, only for the most elite citizens. There are 15 custom skins for you to style. You have to make a decision on which luxury car you are going to take home and how many. You can choose up to 15 types of high end luxury cars. Once you have chosen your vehicle, you can drive it up to your millionaire mansion to relax after your big purchase! Relax in your massive home, or ride through the city and flex your new car. From filling up your gas to picking up pizza, there's several activities for you to explore in this city! Get your dream car today! 
Download Luxury Car Dealership 
Zombies by Spark Squared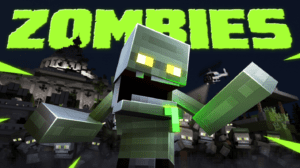 The town is swarming with zombies everywhere! Wipe the city clean of zombies and use your creativity to find efficient ways of killing the zombies in mass. This town is so infested with zombies you may need your friends to help you survive. You can travel through an epic open world map with your friends! Take your car around the city, but make sure to run over zombies on your way, so they're not chasing you. Use new 3D weapons, and over 13 custom weapons to keep yourself safe from the apocalypse. Use the correct weapons for the enemies to efficiently kill all of them. There's even flying enemies so be ready to pull out your bow and arrow! You can play alone if you're brave enough to take the city of zombies on your own. There are 35 different breeds of zombies, can you take them all? See all the morphed citizens that belong to the undead now, and try to take them down before they bite you too!   
Mars Station by Waypoint Studios 
Humans have finally landed on Mars. Wait that's weird, why is there an abandoned alien station here? You, yes you, go inspect the station and be careful to watch out for extraterrestrial creatures! Goodluck surviving on this planet, it's infested with life forms from other dimensions. At least you are equipped with a new laser that lets you collect minerals with ease. This laser makes it so much easier to break down the rocks to collect your minerals. You'll have to figure out how to turn it on on your own, and use it to collect many cool crystals scattered throughout the station. You can collect many resources and craft them into other supplies. Fight the Mars Knight and keep Mars safe for all of humanity! 
Stuck in Space by Pixelusion
You've been lost in space for a while astronaut. It is time to leave the escape pod you've been stuck in because we just found an abandoned space station! You must investigate the station to check for any survivors. If there are no survivors, collect all the materials you need for your own survival and dismiss the area of evil monsters. You are assigned 4 different astronaut uniforms to choose from. Use the jetpack that you are given to fly around and find hidden treasures and build paths in space. Try to uncover the hidden secrets of the station while looking down on a breathtaking view of planet earth. 
Conclusion 
From adrenaline pumping survival maps to relaxing deep sea diving, these maps have plenty of activities that everyone can enjoy! Try these maps out today and invite your friends to play along with you. Take advantage of some open world maps with massive worlds for you to venture through!  
Want to create your own build? Check out our post on 10 Minecraft Building Tips or hire us! Make sure to check out our Team Visionary Marketplace for more mash-up packs, skin packs, texture packs, and adventure maps!